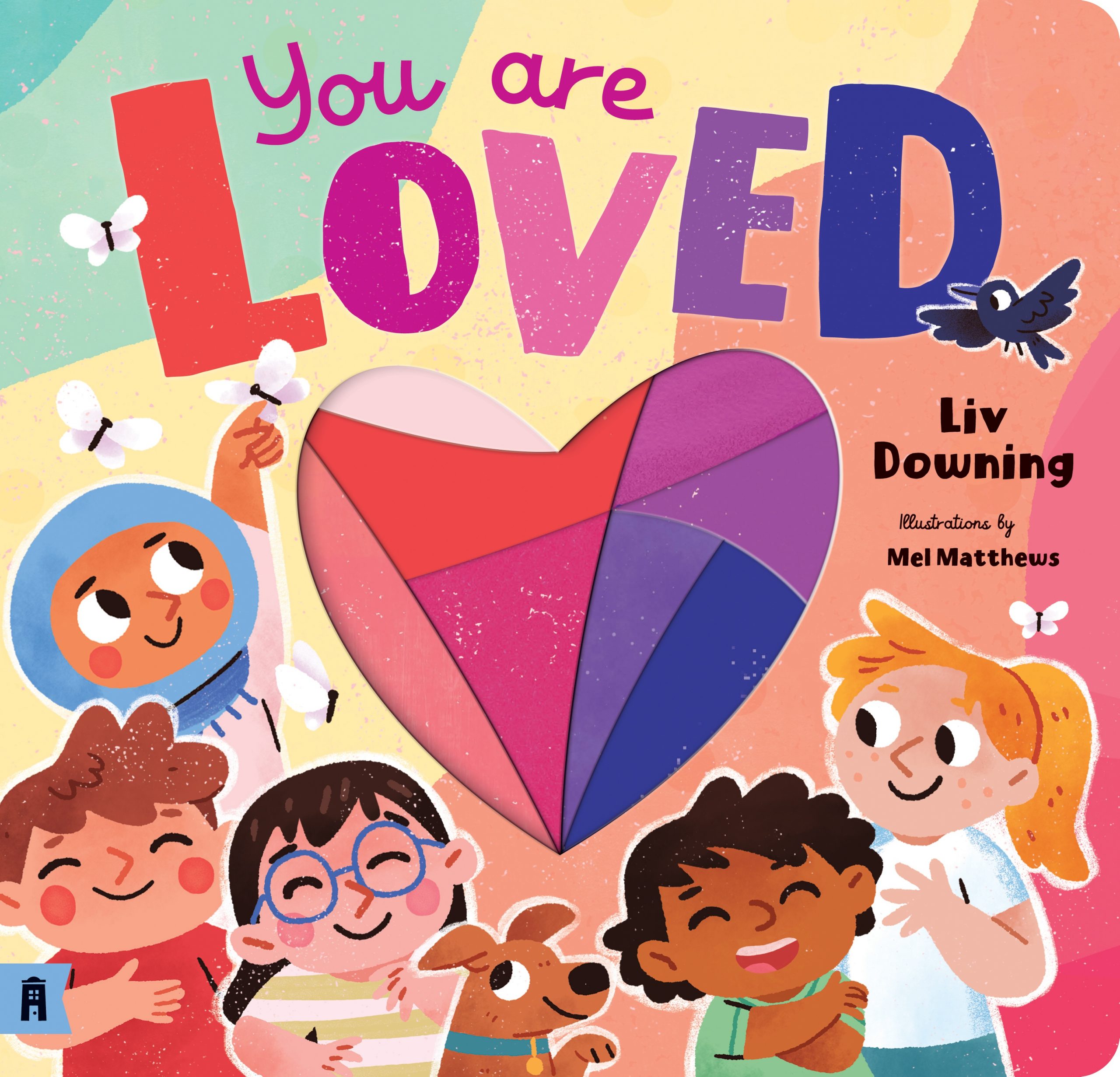 You Are Loved
By Liv Downing
Illustrated by Mel Matthews
Reviewed by Margarite Igras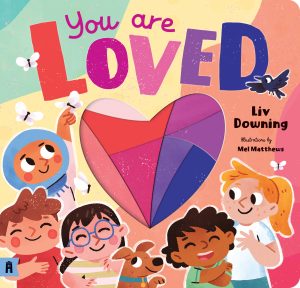 The big cut out heart on the cover is a distinctive feature of this board book for the very young. Its many aspects unfold as you turn the pages. The shapes are part of the illustration on each page, the ear and trunk of a toy elephant, the boot of a car, the leaf of a flower the mane of a cuddly toy, and the symbol of a loving heart. The message of love pervades every page and every scene.
The text is in verse with only a few lines on each page. Each page begins with the repetitive words – You are loved.  You are loved when you feel angry. You are loved when you feel sad. You are loved when we feel calm. You are loved when we feel mad.
The illustrations are bold and bright and simple and aimed at children 2 to 6 years of age. They take up the whole page and reflect the many scenarios where love abounds – be it day or night, in sunshine or rain, in the park, or when friends are about. As the pages are turned, the fragmented heart become one whole heart with direction for each child to feel their own heart beating.
Liv Downing has a background as a mindfulness educator, psychologist, and meditation teacher and this comes across in her book. She speaks directly to the reader, giving assurance of their self-worth, and that the bond of love is more powerful than anything.  Her theme is a repetition of You are loved, regardless, and if you forget, put your hand on your heart… and feel the love again.
For those interested there is a  double page spread of simple meditation exercises at the back of the book. The publisher's website also includes an activity sheet, an audio clip and some teachers' tips to download.
Albert Street Books 2022