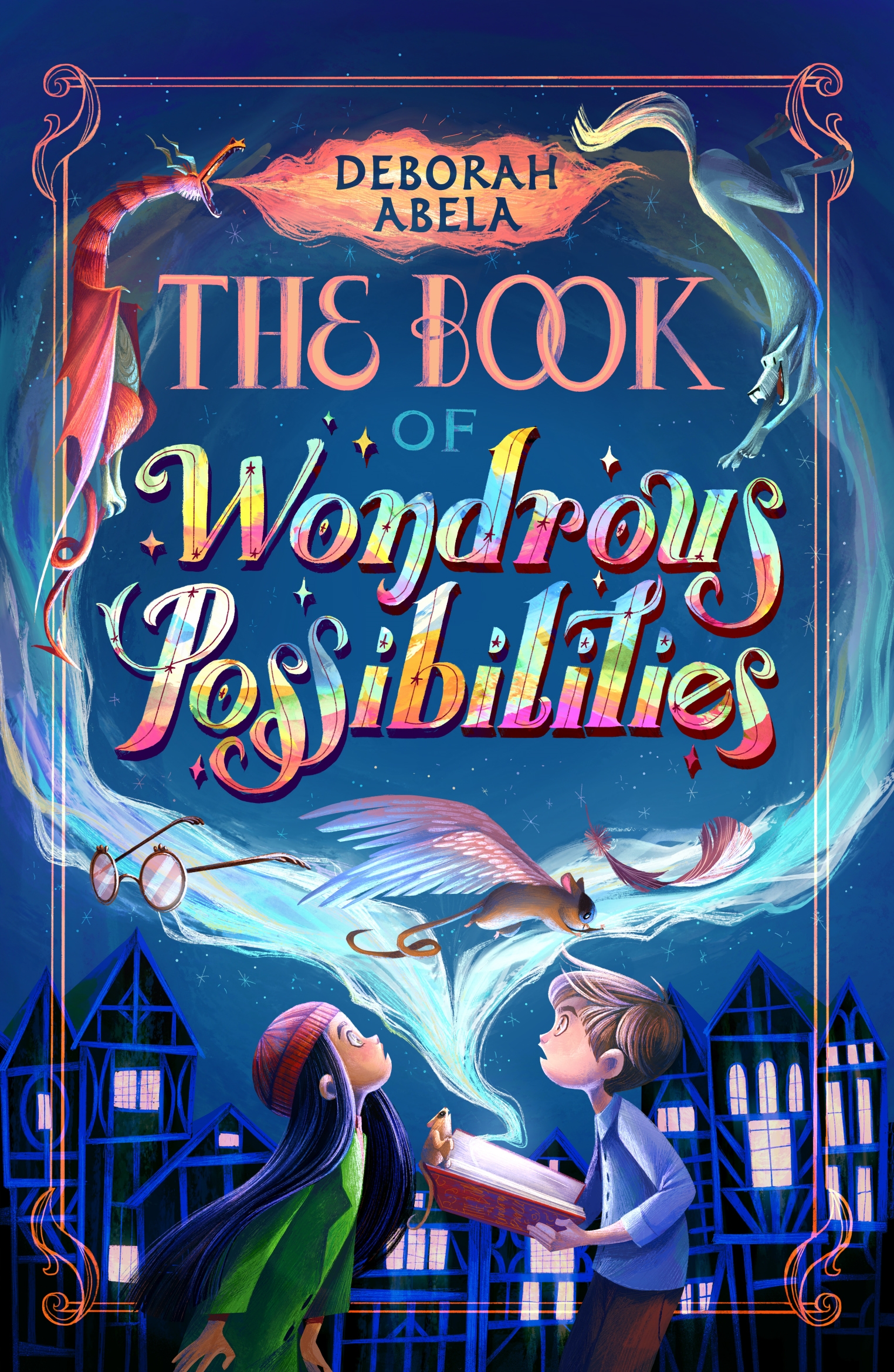 The Book of Wondrous Possibilities
You know when you pick up a Deborah Abela novel, you're in safe hands. I had the pleasure of presenting alongside Deb at the Words on the Waves Festival earlier in 2022. She's a masterful storyteller, as her 28 books can attest to, and is skilled at captivating an audience: both in person and on the page. Her latest novel, The Book of Wondrous Possibilities, is no exception.
Ten-year-old Arlo Goodman lives a quiet life with his uncle and pet mouse, in the flat above their bookshop. Arlo has been aching since the death of his mother, surrounding himself with books to escape his grief. But when the vivacious Lisette bursts in one night, he's swept up in an adventure.
The story revolves around the grimoire: an ancient book with the power to turn stories into reality. Lisette has it, a dodgy developer wants it, and Arlo discovers he's the main character in it: in a story penned by his mother. Between kidnappings and car chases, you'll be kept on the edge of your seat as Arlo learns to face his fears.
Deb has once again created a loveable set of characters. Arlo is a shy kid; an unlikely hero, who's drawn into Lisette's quest to save her grandmother's bookshop. The reader witnesses a fulfilling character transformation, and will be cheering for this gentle soul as he finds his feet and ultimately saves the day.
The minor characters, too, are lots of fun. Lisette, Arlo's sidekick, is vivacious, bold, and banana-cake loving; the yin to Arlo's yang. Uncle Avery and his drama club buddy Griselda make a fun pair, and Herbet, Arlo's pet mouse, is just the cutest. Even the "baddies" are redeemable. Everything has a place in the story, and Deb delivers important themes for children with lightness.
A masterful storytelling experience, this is one I'd like to see on the big screen. A wondrous tale indeed.