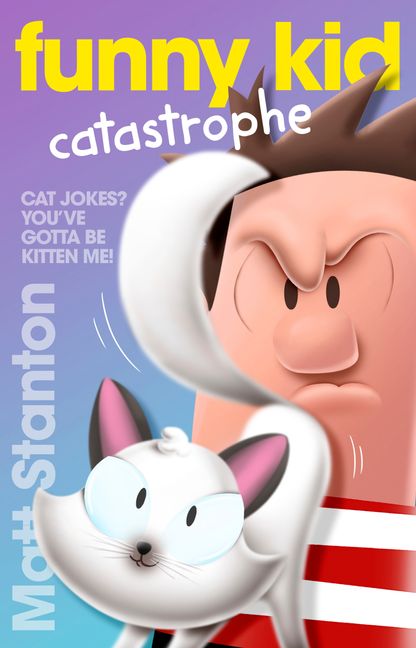 Funny Kid Catastrophe (Funny Kid, #11)
By Matt Stanton
Reviewed by Mia Macrossan
Catastrophe is the eleventh in a popular series that shows no signs of flagging. The Funny Kid is Max Walburt, self absorbed and somewhat selfish. He is thrilled that his mum is running for mayor of Redhill, as it will make him First Kid when she is elected.
He is busy imagining all the privileges and perks of his new position when he is given a present by his parents who think he will need something to occupy him while they are busy with new responsibilities. To Max's horror and dismay it is a cat! Max hates cats with a passion and he immediately tries many devious and hilarious ways and means to get rid of it.
Max and his family and friends shine again in this clever story that manages to be serious amidst all the mayhem. Any child or teacher who has grappled with the intricacies of persuasive writing will empathize with Max and his classmates.
There is lots of fun, both for those who hate cats as they will thoroughly appreciate Max's efforts to divest himself of the unwanted pet and for those who love cats as they will be on tenterhooks to find out what happens next to the aptly named Catastrophe.
The book is liberally sprinkled with terrible cat jokes and Matt Stanton's comic drawings which are part and parcel of the storytelling, cleverly providing space and time for not-so-confident readers. The writing is pitch perfect for its intended readership with a very satisfying and heart warming ending.