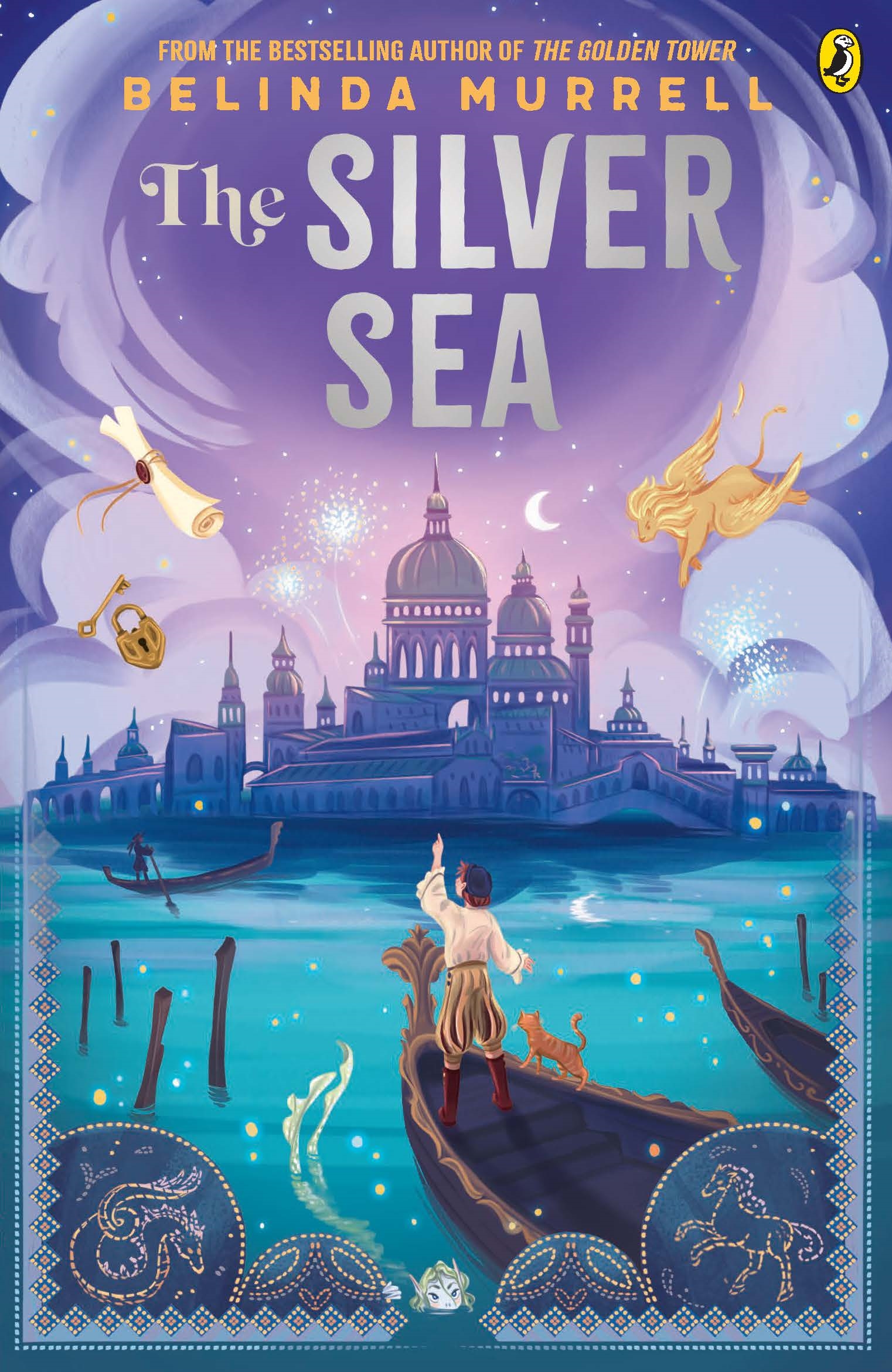 The Silver Sea
Written by Belinda Murrell
Reviewed by Annaleise Byrd
Belinda Murrell is a prolific author of middle grade fantasy, time slip and adventure stories, including the Sun Sword Trilogy, Pippa's Island and Lulu Bell series. Murrell and her sister, Kate Forsyth, have also written an adult novel about their great-great-great-great grandmother, Charlotte Waring Atkinson, who wrote the first children's book published in Australia in 1841. The Silver Sea is the sequel to The Golden Tower, a magical, Tuscan-inspired portal fantasy about brave girls, flying horses and a talking cat.
The story opens with thirteen-year-old Sophie being coached in the sport of fencing by her British nanna, who was revealed in the previous book as the sister of the elderly contessa Sophie knew as Nonna during her first visit to Tuscia. But Sophie awakes the next morning to find Nanna has disappeared, leaving only a note saying she has gone to help her sister. The Tuscian talking cat promptly arrives, informs Sophie that Nanna and Nonna have been kidnapped, and summons Sophie back to Tuscia in the hope that she will once again save the day.
Sophie and her cousin Nicco set out on horseback to track down their grandmothers. Their adventurous journey, complete with forest sprites, ruthless bandits and genuine peril, leads them into the company of a travelling theatre troupe en route to the Venetian-inspired city of Venetto. There, they encounter spies, twin-tailed mermaids and a hungry sea monster, ride gondolas and scurry through secret passages in their quest to rescue the nonnas.
Sophie is a plucky and relatable character, working through her performance anxiety and dyslexia. As in The Golden Tower, the writing is richly descriptive, with Italian scenery, history and mythology vividly brought to life. Italian words are sprinkled throughout the story and listed in a glossary at the start of the book. Murrell's interest in the Italian Renaissance era is readily apparent and further articulated in the Author's Note at the end.
Featuring themes of family, courage and justice, this is a great middle grade read for fans of portal fantasies, striking settings and likeable heroines.