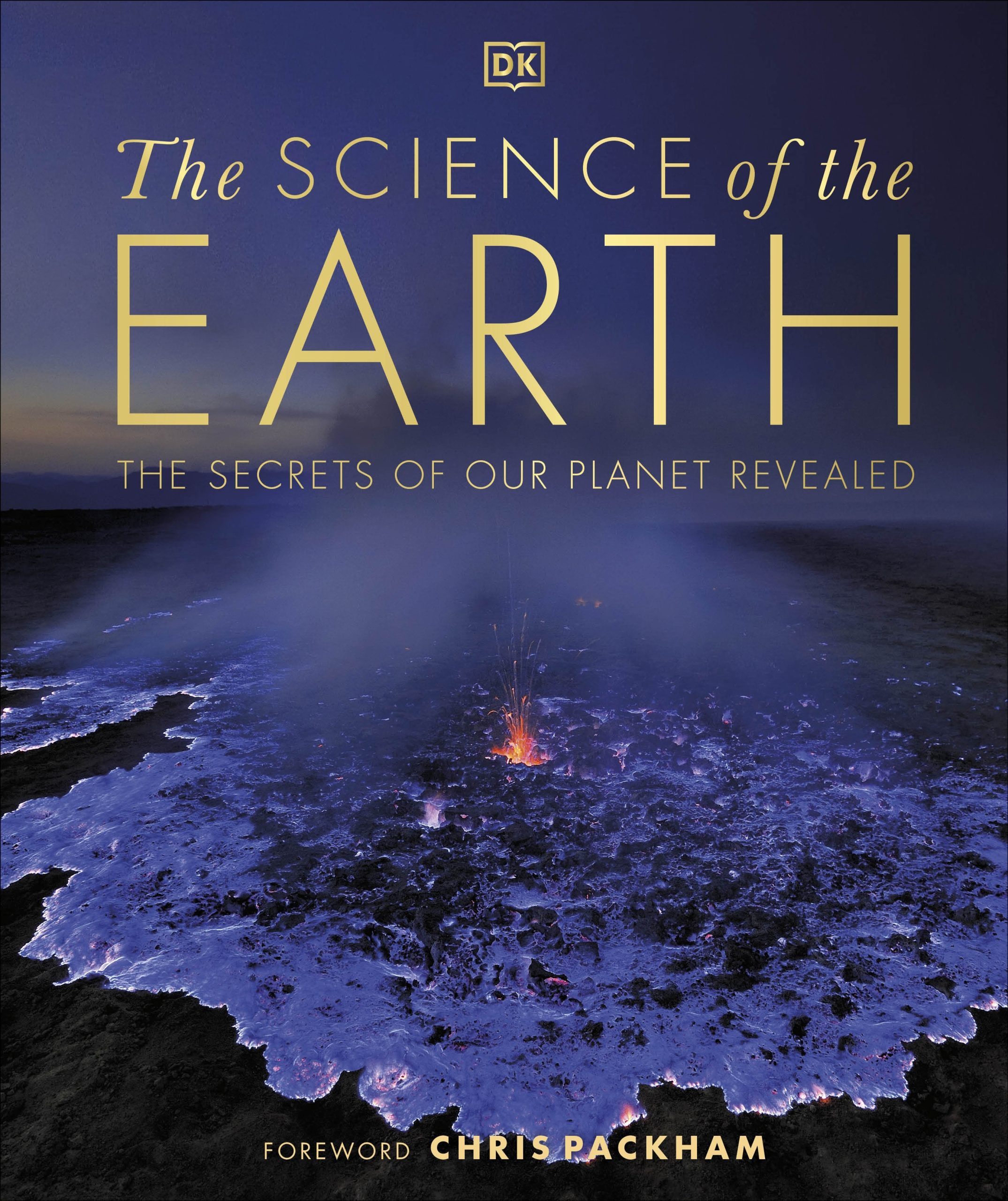 The science of the Earth : the secrets of our planet revealed
Contributors: Philip Eales, Gregory Funston, Derek Harvey, Anthea Lacchia, Dorrik Stow; foreword by Chris Packham
Reviewed by Mia Macrossan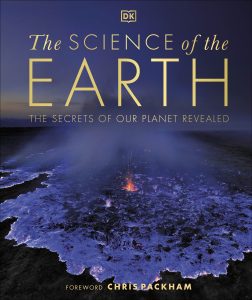 Here is another encyclopedia about the earth – this one impressive for its beautiful images, clear attractive design, legible well written text, and the many carefully explained graphs and diagrams. Our planet is a challenging subject to cover in 318 pages but Dorling Kindersley are very experienced in producing this type of book. They are justly renowned for combining authoritative, informative text with gorgeous presentation as in The Science of the Earth.
It rightly focuses on the science as promised in the title. Chris Packham explains in his foreword how the text breaks the big ideas into smaller features about the fundamentals of physics, chemistry and biology, allowing the reader to see the processes that once formed our world and continue to shape it today – 'from crystals to tornados and fossils to volcanos'  and everything in between.
The information is grouped under five main headings: planet Earth which covers topics such as the formation of the solar system, meteorites, days and seasons and more; Earth's materials which examines crystals, rocks, minerals, soils, and water; dynamic Earth is all about earth's structure, understanding mountains, tectonic plates, and erosion; ocean and atmosphere is another big section on ocean chemistry, tides, waves, wind, clouds, rain and interestingly,  natural climate change. The final section, living planet concerns the biosphere, early life, fossils, becoming warm-blooded, death of dinosaurs, megafauna and  more.
This book entices the reader by each large detailed photograph which leads to reading the informative paragraph and exploring further through graphs and captions. The information is arranged in the now usual double page spread with one large image, impressive for colour and focus, dominating each topic. One of my favourite features are the occasional spotlights on iconic places such as Tnorala , an impact feature in the Central Australian desert,  Glacier Bay in Alaska, the eerie Forest of Borth, and the final entry Danum Valley in Borneo, one of the last expanses of undisturbed old-growth forest left in Southeast Asia.
DK have not stinted on the extensive six page glossary or the comprehensive eight page index.
Overall a splendid book, full of information that will remain current for a long time, a must-have for the school and home library.
Dorling Kindersley 2022