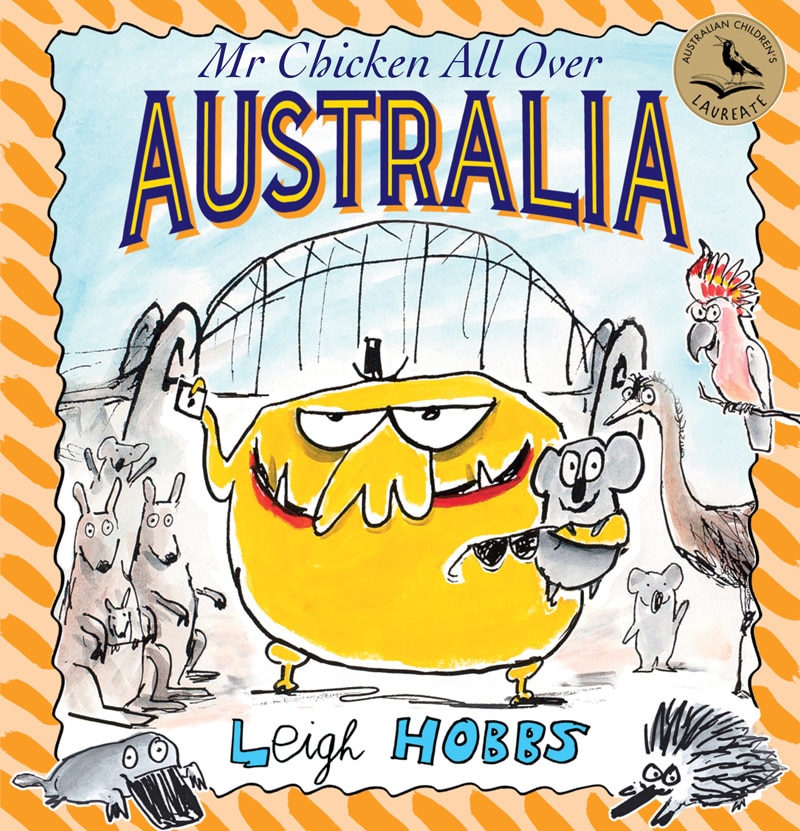 Mr Chicken All Over Australia
Written and illustrated by Leigh Hobbs
Reviewed by Mia Macrossan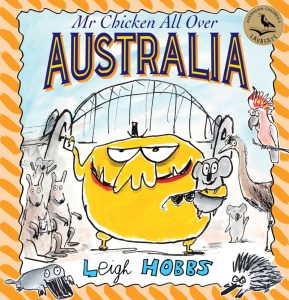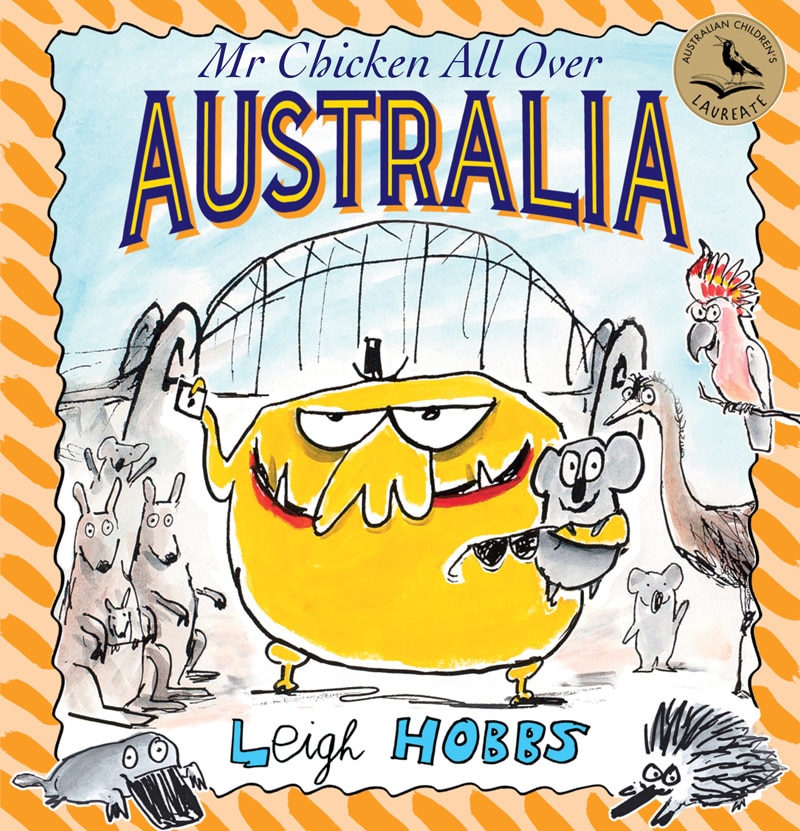 Leigh Hobbs was a popular Children's Laureate for 2016/17 and Mr Chicken All Over Australia, is the latest in the series that includes Mr Chicken Arriva a Roma, Mr Chicken Lands on London and Mr Chicken goes to Paris. His other titles include the Horrible Harriet series, the Old Tom series and more. All of them are adored by children for their zany humour, iconoclasm and accessible artwork.
So we know that Mr Chicken, a huge bright yellow bird, has been to Paris, London and Rome but apparently he received so many letters from children all over Australia that he came over and intends to say hello to everyone.
This is one of those books that revels in Australiana – we have a long list of strange place names Wallaroo, Pinnaroo, Koolanooka, Wuk Wuk, Wonglepong, Grong Grong, the list is endless and Mr Chicken goes to everyone.
He sees many Big Things – the Big Prawn, The Big Banana, the Big Pineapple, the Giant Koala and more. He eats traditional Australian food and gets acute  pavlova-itis, he climbs the Sydney Harbour Bridge, gets terrified and has to be airlifted down and has adventures all over the country. There is a big surprise at the end when Mr Chicken is asked to unveil a statue of yet another Big Thing.
Leigh himself says of his body of work: 'Perhaps what kids love about my characters is that they are funny, but more likely I think they respond to the fact that there are two voices. There is the voice of the text and the voice of the pictures. The text is the adult's voice and the pictures are the child's voice.'
There is plenty of scope here for use in the classroom but also lots of fun for primary school aged children who will enjoy the crazy pictures, all the place names and the visits to famous places.