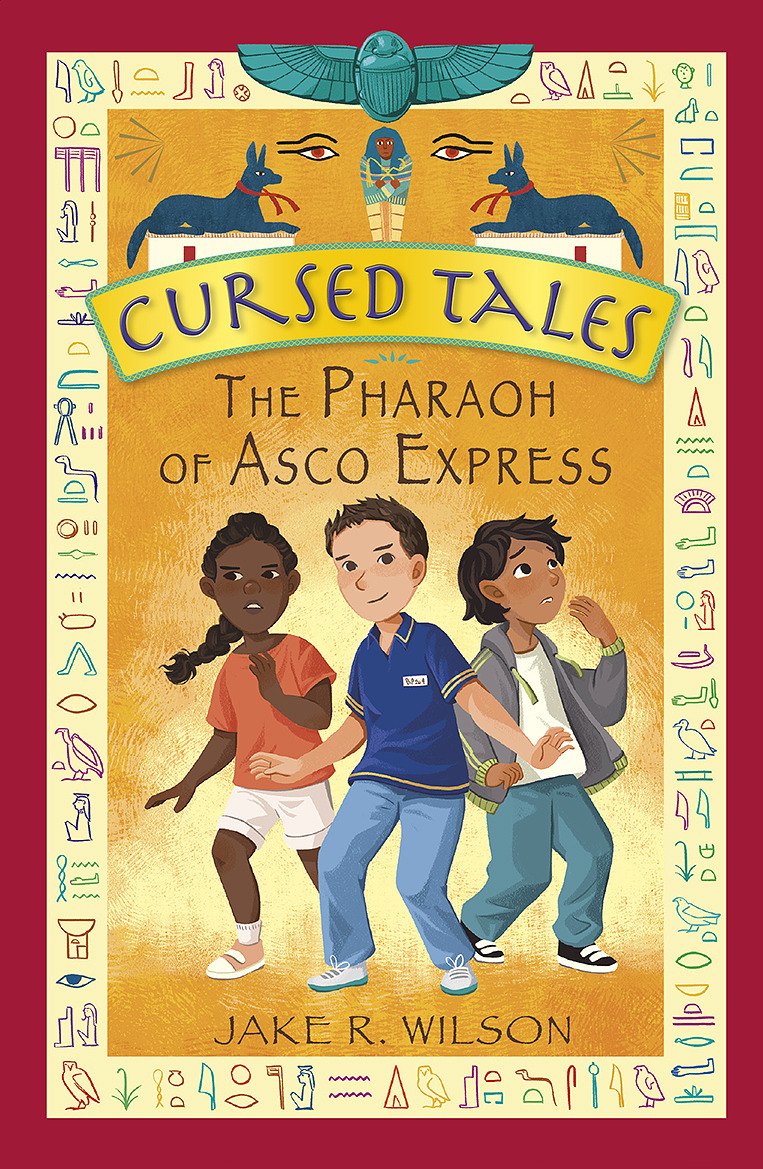 Cursed Tales: The Pharaoh of Asco Express
By Jake R. Wilson
Reviewed by Sarah Custance
Cursed Tales: The Pharaoh of Asco Express is UK archaeologist and author, Jake R. Wilson's debut novel and the beginning of the Cursed Tales series.
When 11-year-old Wesley steps foot into the odd Asco Express to grab a drink on his way home, he gets more than he bargained for when he is placed under a curse by Pharaoh Akahten IX, who is also the owner of Asco Express. Unless Wesley wants to spend the rest of his life working at a store frequented by mummies, zombies, ghosts, crows, scorpions, and skeletons, he needs to find a way to break spell.
With the help of his best friends Marishana and Aiden, the trio must work together to solve three riddles that will break the curse and release Wesley from Akehten's clutches. With Ghost stations in the London Underground, feline managers, the possibility of mummification, a wartime mystery, and the realisation that Akehten plans to expand his chain of stores to epic proportions (think Buckingham Palace), the kids have their work cut out for them if they want to survive!
With a helpful glossary in the back of the book, young readers will learn some interesting facts about ancient Egypt and a few about London too. Aimed at a junior audience, Cursed Tales: The Pharaoh of Asco Express, is an easy read that intertwines a lot of fact and magical fiction around Egyptian culture. While not the book for avid adventure readers or those who want a bit of a scare, this would be a fun book for early readers who have shown an interest in history and books centred around friendship.