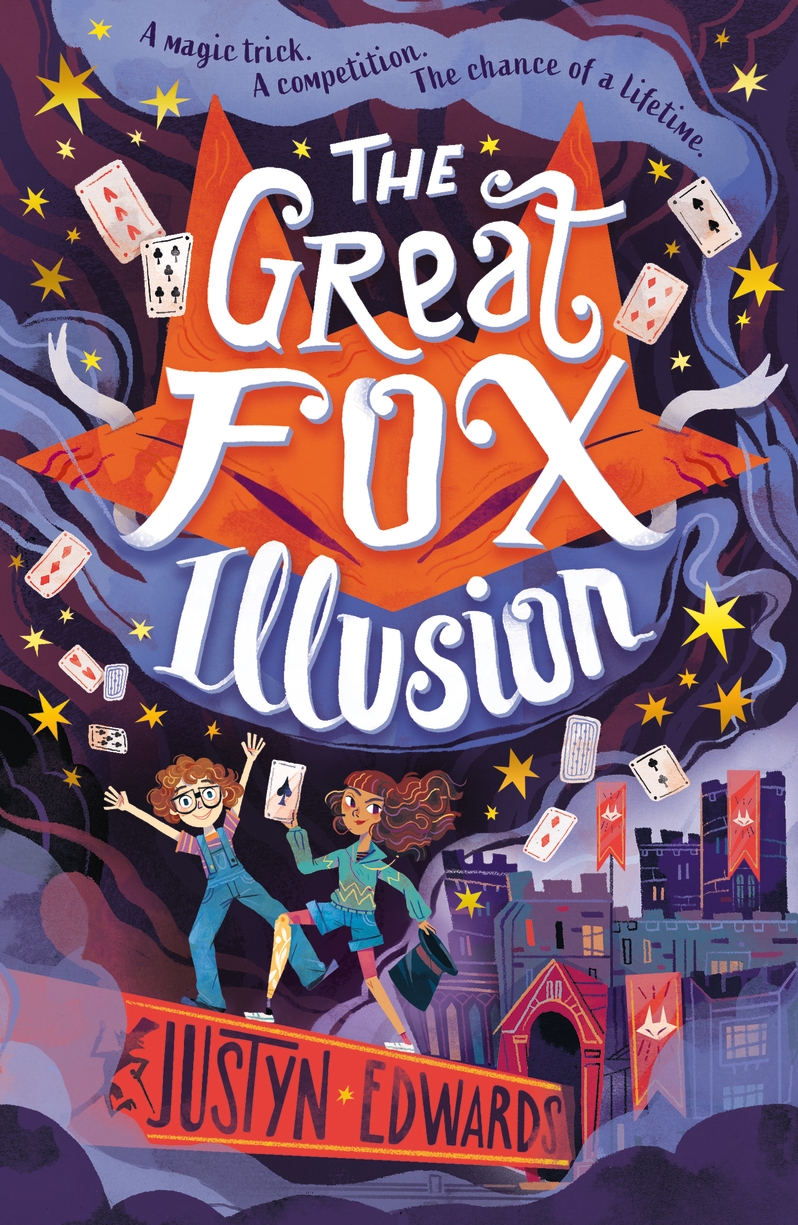 The Great Fox Illusion
By Justyn Edwards
Reviewed by Sarah Custance

Justyn Edwards is an author from the UK, The Great Fox Illusion is his debut novel all about magic and the storytelling behind a successful trick. The Great Fox Illusion is the first book in The Great Fox series.
Flick Lions is 13 years old when one of the world's most famous magician, The Great Fox, disappears and is presumed dead. To carry on his legacy, a TV show is organised to find 4 talented young magicians to compete in teams of 2 to solve magic puzzles and win the rights to all of The Great Fox's magic tricks, all taking place in his house 'The Den'. When Flick is chosen to be a contestant, she isn't in it for The Great Fox's legacy, but to find one specific trick called the Bell System, that her own magician father had originally designed and had stolen from him.
To regain her family honour and right, Flick will do whatever it takes to win the competition, recover the Bell System, and hopefully fix her broken family. Along the way Flick will have to learn to rely on her partner/assistant Charlie, their instincts, and their combined knowledge of the workings of magic if they want to outsmart not just the other contestants but also other magicians and magic groups that want The Great Fox's magic tricks for themselves.
The Great Fox Illusion is a fun read about friends, learning to ask for help, and full of lots of tricks and magic. As Flick is both a girl and has an amputated leg, we are shown her struggles with the knowledge that she will be in an extremely marginalised group if she were to become a famous magician and how she has so many odds stacked against her. Though the ending does feel quite rushed and unfinished, this is typical for a book at the beginning of a series and does allude to some big things to come. This is the perfect book for any fans of illusions and magic, even revealing the insider tricks to how some famous magical acts are performed.