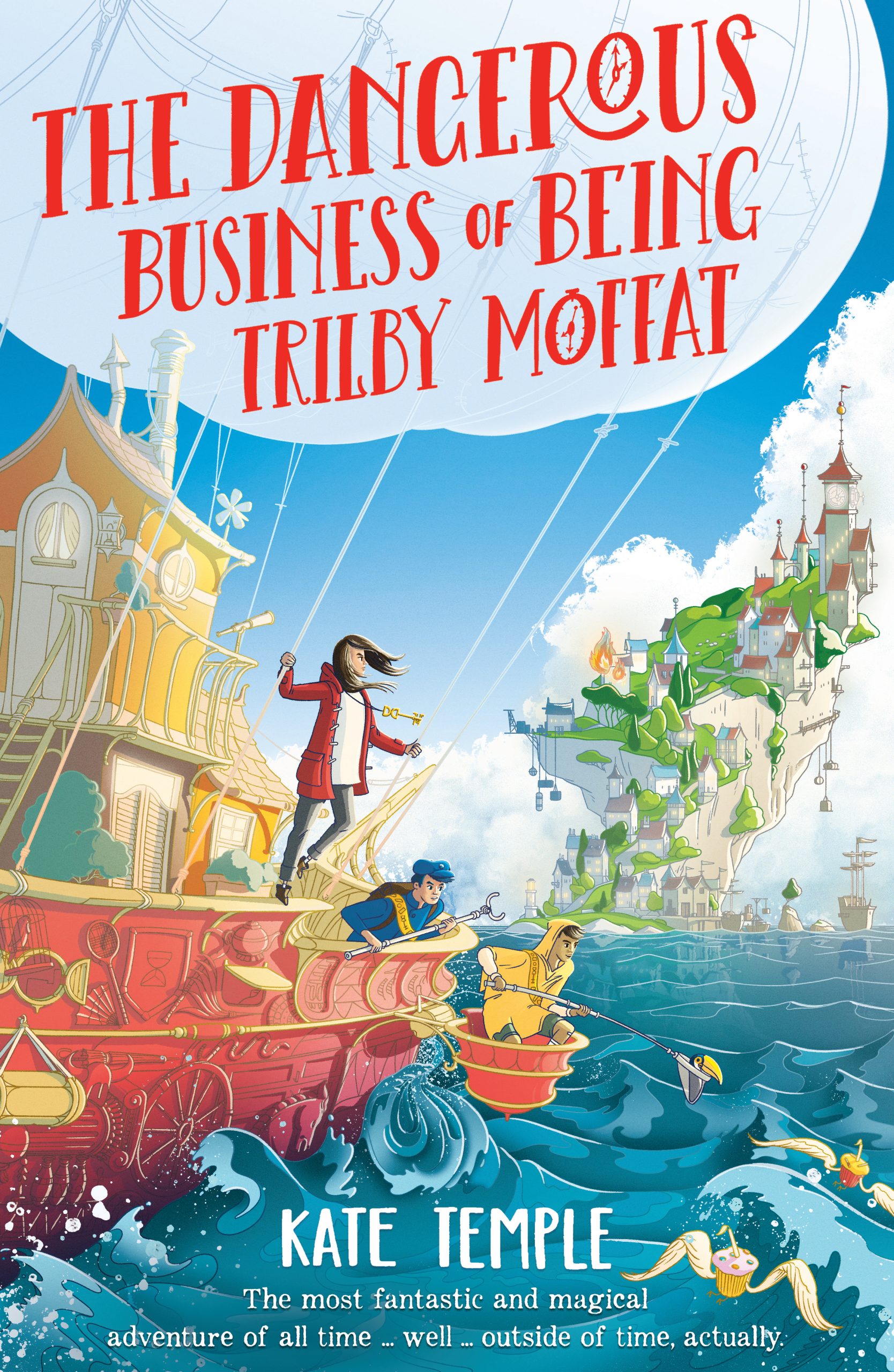 The Dangerous Business of Being Trilby Moffat
Written by Kate Temple
Reviewed by Annaleise Byrd
Kate Temple has written more than twenty books with her writing partner Jol Temple, including the Bin Chicken picture books, Room on Our Rock and The Underdogs junior fiction series. The Business of Being Trilby Moffat is Kate's first solo book. The prologue begins with the sentence 'Every situation is worse when your room is on fire', which sets the scene nicely for the action-packed, humour-filled and fantastical adventure that follows!
Trilby Moffat is a brave, crossword-loving girl whose mother has succumbed to a mysterious illness that sees its sufferers inexplicably start practising ancient arts and crafts before falling into a never-ending sleep. Shortly after Trilby arrives at her great-aunt's fascinating antique shop at the edge of time, hoping to find a new guardian, she is whisked off to a world outside of time by a deliciously odious official who attempts to drown her on the way. She then meets a band of children who never grow older – since they live outside of time – and learns that a missing 'time treasure' has been stolen. Trilby agrees to help find the treasure to stop more things going wrong in both worlds.
The story is fast-paced and extremely well-written, full of quirky humour, inventive similes, sarcastic cats, constant cake-eating and jabs at the boring bureaucratic world of adults. It has a delightfully offbeat and fourth-wall-breaking narrator (not Trilby, but I won't spoil the surprise, as it's a few chapters in before the reader finds out who is telling the story). Each chapter title is a crossword clue the reader can solve – for example, Chapter 1 is titled 'Rain Gently (7)', i.e. Drizzle. There is a list of answers in the back matter.
This book was one of my favourite reads of the year. It is frequently compared to A Series of Unfortunate Events by other reviewers, and I can see why. With the story well set up for a sequel, I am excited to see what Kate Temple writes next.