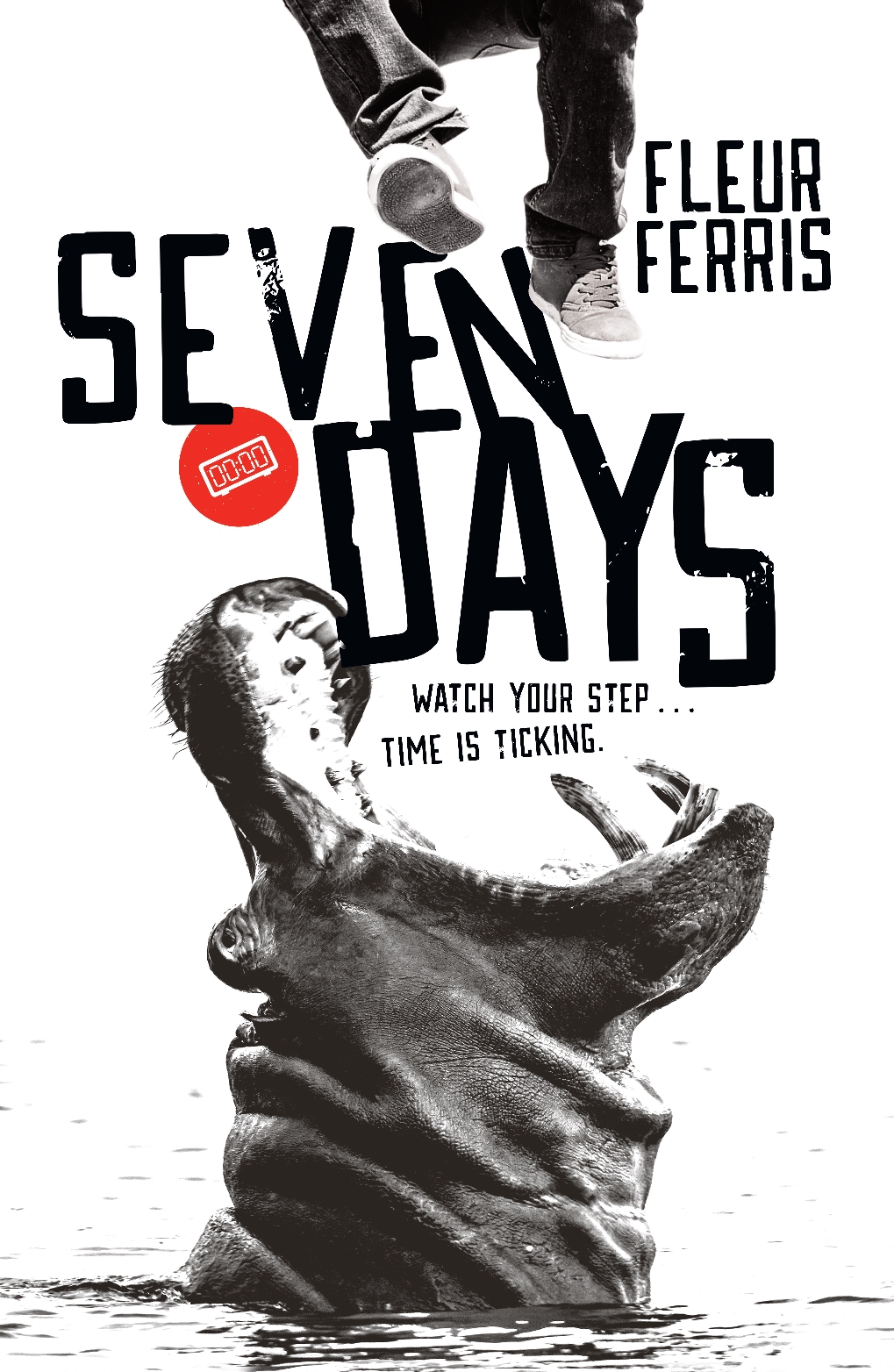 Seven Days
By Fleur Ferris
Reviewed by Melissa Salisbury
Seven Days is Fleur Ferris's second middle grade novel and an enjoyable thriller for the target age group.
When Ben Parker, the only son of divorced parents, is forced to spend a week of his school holidays with his dad's family in the country, he's not happy. He sets a timer to count down the seven days, keen to get away from his athletic cousin Josh, his always-happy uncle, and the rescue animals his aunt cares for, who seem hellbent on intimidating and harassing him.
While helping Josh move some boxes, Ben discovers an old journal of his great grandfather's. He learns of a century-old family feud between the Parkers and the Rhinestone family, which started when his great grandfather was murdered at the hands of the Rhino boys. Ben believes the murder may not be as straight-forward as it looks on the surface, thanks to some fabled missing jewellery and a cryptic clue in the journal. Ben has seven days to solve the crime, find the treasure and avoid being beaten up by the rescue animals in the meantime.
Seven Days is what it says on the cover – a fast-paced, action-packed story. There is danger, adventure and even a Romeo and Juliet-style love story. Twists and turns abound throughout the book, and the twist at the end is definitely a surprise.
Readers will empathise with Ben, who believes he's an afterthought in his parents' lives, is more academic than athletic and is keen to prove that he's not 'evil' like his father who prioritises money over the environment. Throughout the story, Ben pushes himself out of his comfort zone, and shows resilience, vulnerability and a moral code that is appealing and refreshing.
The ending is bittersweet – heart-warming for Ben, although perhaps a little too neat, but not so great for Ben's cousin, Josh. It shows that not everything or everyone is as they appear at first glance – there are shades of grey in all of us.
Overall, Seven Days is a fun, page-turning but also emotionally-rewarding read that will keep the reader engaged and keen to solve the mystery along with Ben.