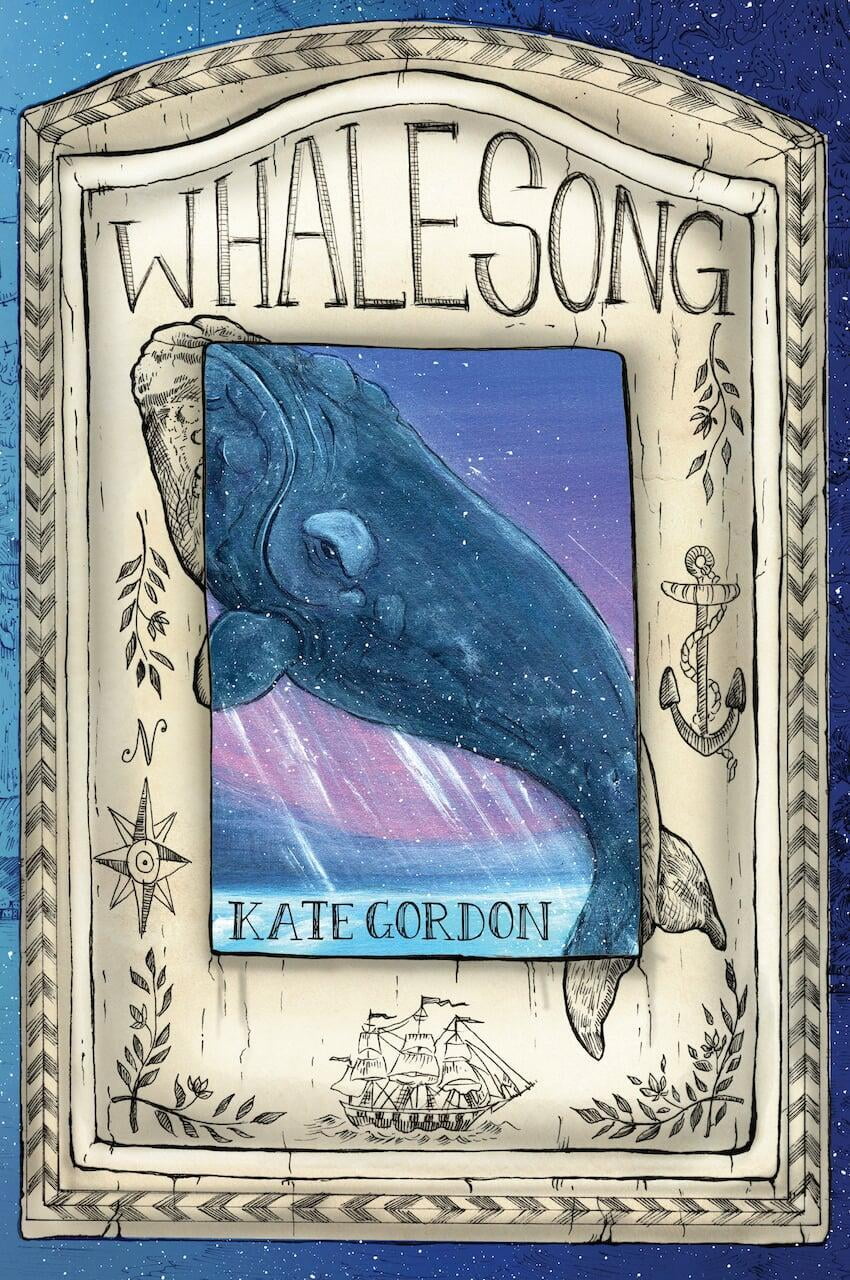 Whalesong
By Kate Gordon
Reviewed by Sarah Custance

Kate Gordon is the Australian award-winning author of middle-grade novels, The Heartsong of Wonder Quinn, and Aster's Good Right Things, along with YA novel Girl Running, Boy Falling which were all either a Notable or won the CBCA Book of the Year Award for their individual categories. Whalesong is Gordon's latest middle-grade novel about activism and colonialism.
Aberdeen knows that her family has been an integral part of Hobart since it was first colonised, Aberdeen loves living in Hobart but because of her writer/activist father, she also knows a lot of the dark history that lurks just below the surface. She knows of the atrocities that colonists did to both people and animals, and Aberdeen has always felt a special connection to the whales, hunted away from their calving grounds for almost 200 years.
One day while she is waiting for her father, Aberdeen sees a strange girl in white and feels compelled to follow her through the mists and into another version of Hobart. This Hobart is newly built with dirt pavement, horse and carts, ladies dressed in uncomfortable and restricting clothing, and mean looking men with harpoons and sea shanties. The girl in white explains that the Whales have been calling for her and the two girls set off to find the whales and right some wrongs. But in colonial Hobart, what use can two young girls be against powerful men?
This time-slip novel is all about the environment, activism, history, heritage, family, and activism. While the activism message does feel rather preachy at times and the writing overly whimsical, young readers may find themselves relating to Aberdeen and her wish for change and sympathise with her lack of direction and voice. Whalesong is full of poetry and traditional folk songs relevant to both the time-slip element and the voice of activism, though at times their inclusion  impedes the flow of the story.
Whalesong will happily find its place in the hands of eager and enthusiastic young people who want to learn more about history and about how they can speak up for themselves and the issues that they believe in.