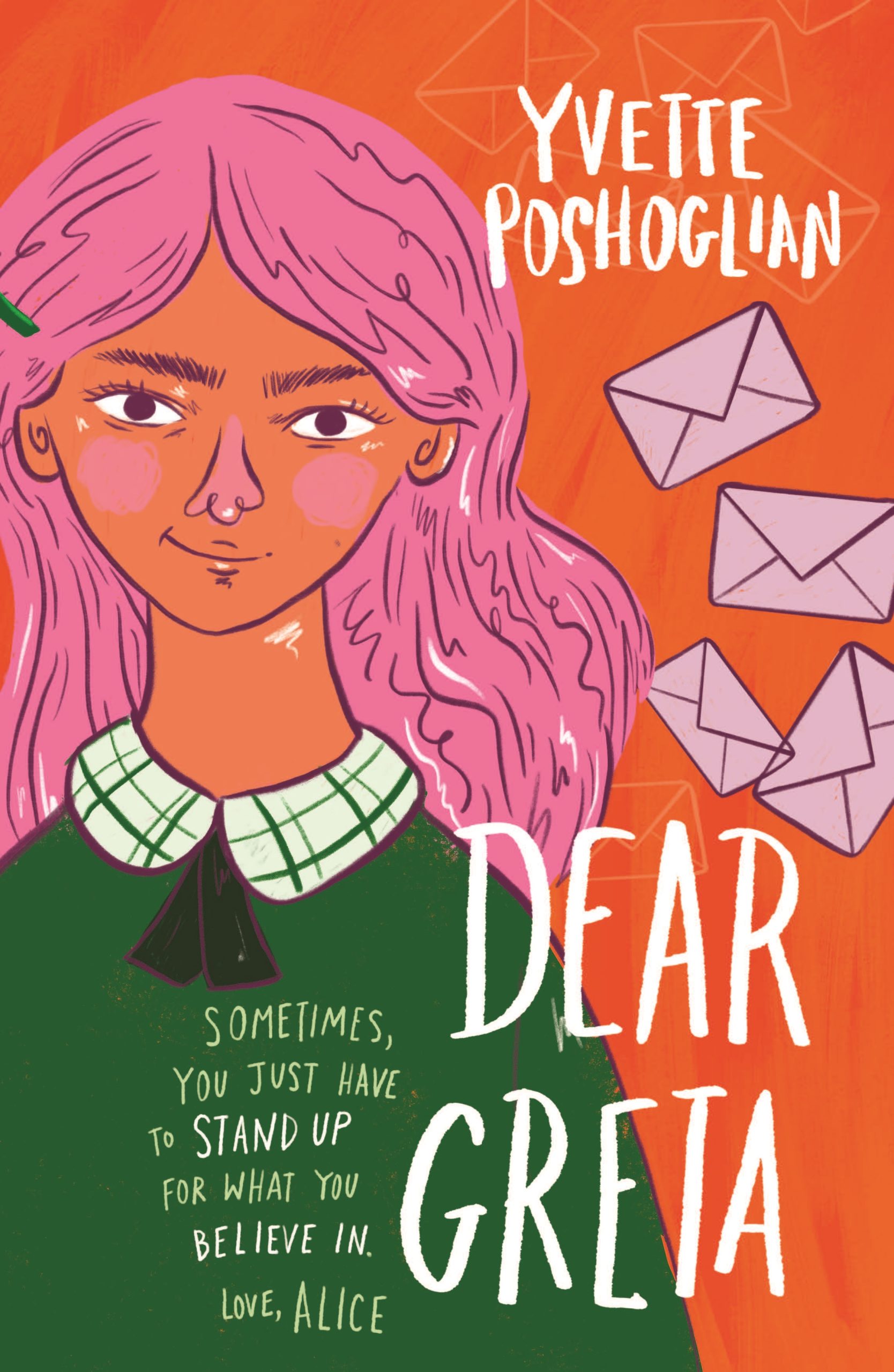 Dear Greta
By Yvette Poshoglian
Reviewed by Mia Macrossan
Yvette Poshoglian is the author of over forty books for children and young people, including the  Ella and Olivia series. Born and raised in Sydney, Yvette taught secondary English in southwest Sydney and now manages major education projects for the NSW Department of Education.
This is an epistolary novel in that the central character Alice Boghosian tells her story in the form of emails to Greta Thunberg. The whole grade six class is doing a writing project writing to a hero, and Alice got Greta even though she knows hardly anything about her.
It is through these daily emails that we learn about Alice's life at home and at school, and incidentally learn about Greta as well. Alice is of Armenian descent but totally Australian. She doesn't get on well with her big sister and she is devastated when she has to give up her bedroom to her Nene (grandmother) who is coming to stay a while to recover after a heart operation.
At school she misses her friend Anh, at home a lot because of severe asthma. She is constantly irritated by the lame jokes of Jayden and his mates but is comforted by her good friend Sami. Another person who becomes a friend is Hannah, a shy Korean girl. Alice's school is rather like the United Nations, everyone is either from some other part of the world or has strong family connections outside Australia. Cultures featured include Persian, Korean, Filipino, Maori, Pacific Islands, Middle East, and more.
Gradually Alice learns more about Greta and begins to realise that even a young person like herself can make a difference if you have the inspiration and courage. It is while working with her team mates on the annual school Food Fair project that Alice gains enough confidence to take action about something that she really cares about.
Strong environmental themes are carried lightly by a charming school story framework that also touches on developing and maintaining friendships,  intergenerational relationships, sibling rivalries and using technology as an educational tool. Alice's metamorphosis into an activist is totally believable.
Yvette's writes with a light touch and plenty of humour. She is never preachy or didactic but has strong clear messages appealing and accessible to middle grade readers.
A timely book for school libraries supported by excellent Teacher's Notes.