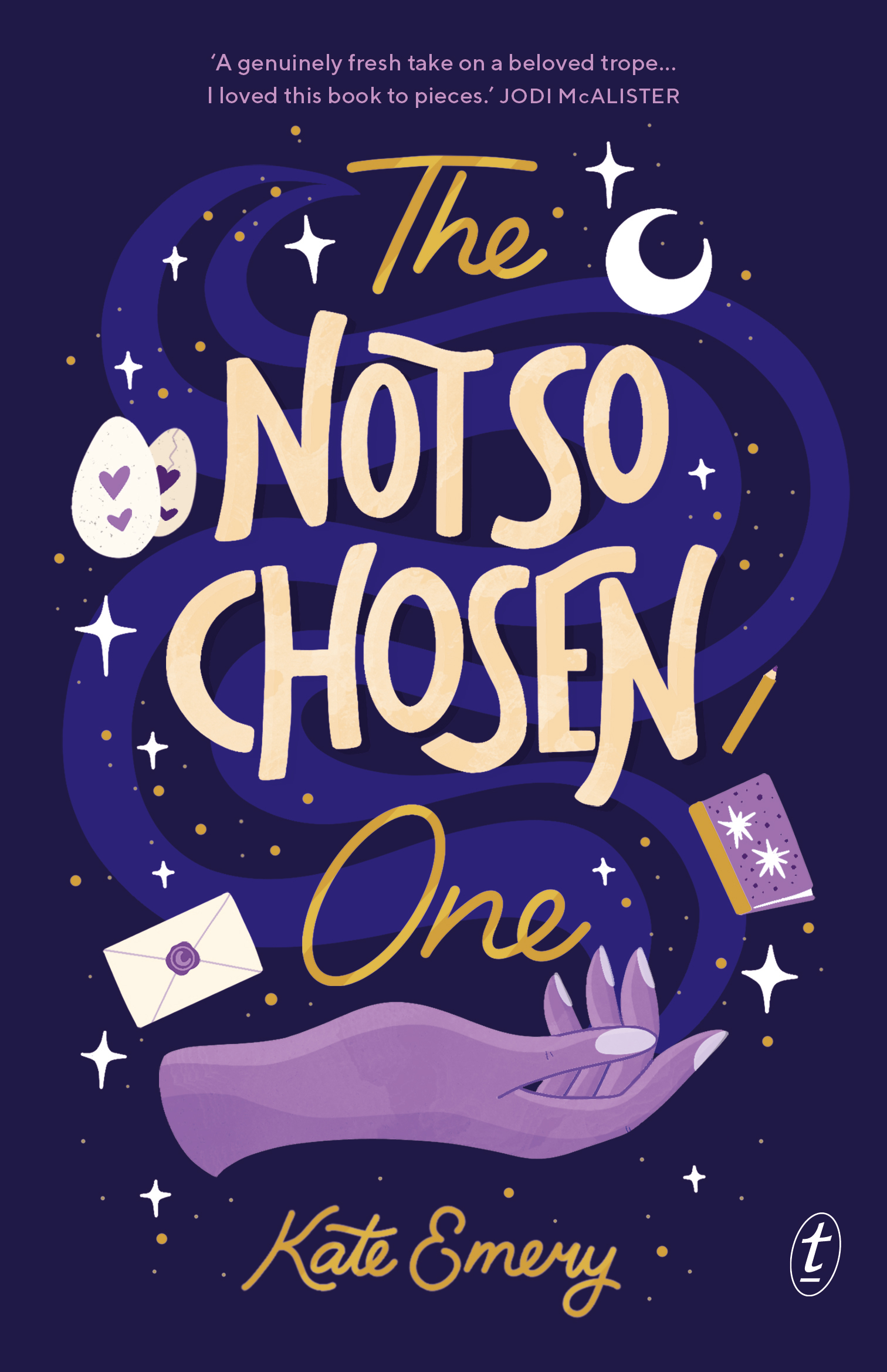 The Not So Chosen One
By Kate Emery
Reviewed by Jane Swinton
Kate Emery is a reporter at the West Australian and The Not So Chosen One is her debut novel.  She writes with beautiful clarity. Her prose has a wonderful stillness and insight  about life in Australia. The book is also immensely enjoyable and laugh out loud funny.
The story centres around Lucy Spark's final year at high school and her first year at Drake's College, a secretive school for magic. There are many current cultural references which help to cement the reality of Lucy's life which comes under significant strain as she walks the fine line between real life and the world of magic. So plausibly is the world at Drakes created, that the reader could almost be forgiven for thinking magic is, in fact, real.
To complicate her situation even further there is the question of Lucy's unplanned pregnancy. This creates some difficult ethical questions and may make the novel not  suitable for younger readers.The plot unfolds skilfully with some genuine twists that will leave the reader both surprised and keen to learn more. There is the occasional swear word and some moderate violence. The open-ended conclusion is skilfully crafted as a subtle standalone ending but also leaves the option for a continuation of Lucy's story, which hopefully is somewhere in the not too distant future.
Fresh and original with a touch of Hogwarts and teenage angst, this novel would be suitable for older teenagers 15 and over.