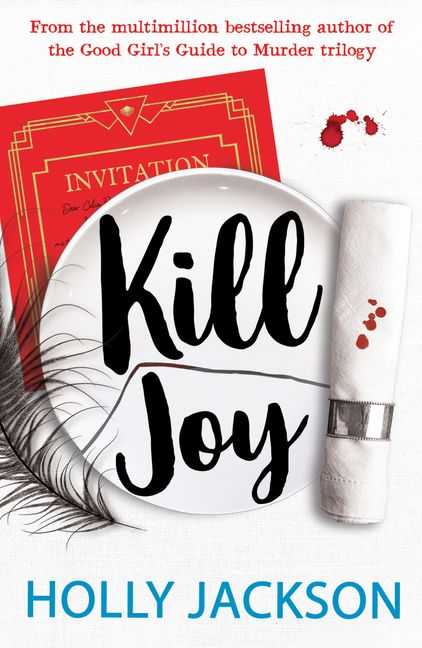 Kill Joy
By Holly Jackson
Reviewed by Jane Swinton
This is a great read for those that love a good who-done-it. It is a prequel novella to Holly Jackson's  award-winning A Good Girl's Guide to Murder Trilogy
The writing is smooth and there are some great moments of genuine suspense.
The plot centres around a young girl, Pip who reluctantly goes to a friend's murder mystery party to take her mind off end of school pressures. Keeping track of the characters and their murder mystery counterparts was a challenge albeit an interesting, elegant 1920's styled one. The formatting includes a series of clues from the murder mystery party in pictures which adds to the mystery.
There were moments when the motivations between the 'real' characters and there alter egos were blurred making for some exciting moments. As Pip works her way through the fictional clues to the eventual outcome, she realizes that a real mystery in her own life needs to be solved.
The first two chapters of A Good Girls Guide to Murder are included as an epilogue and help to round out the story. It gives the reader insight into the next steps in solving the real-life murder. The content becomes more graphic in these chapters, with more sinister details emerging.
This would be suitable for  readers with a keen eye for detail and an ambition to solve the next case.