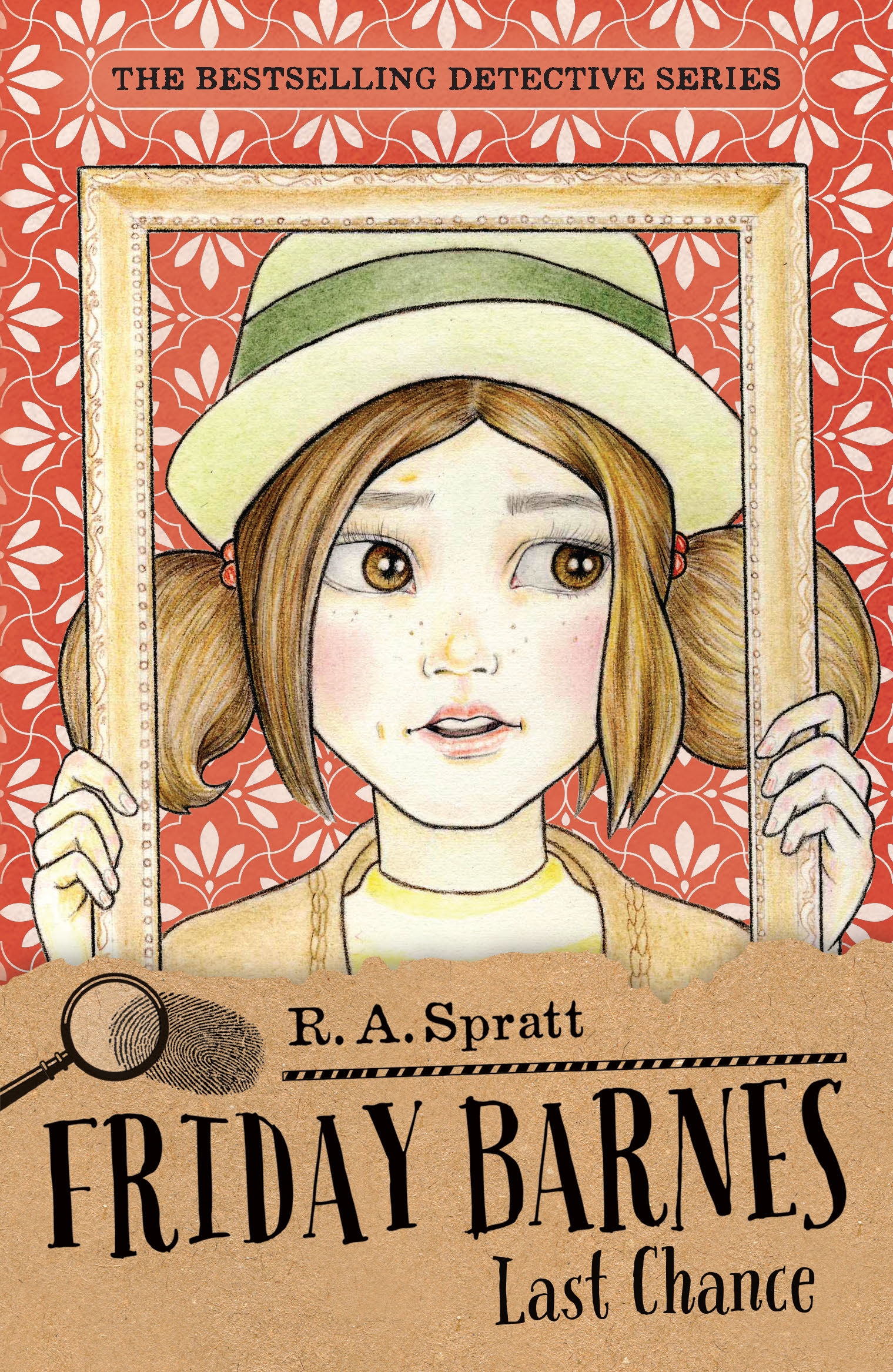 Friday Barnes 11: Last Chance
By R A Spratt
Reviewed by Mia Macrossan
This is the latest instalment of the popular Friday Barnes series by R A Sprat who also wrote The Peski Kids,  and The Adventures of Nanny Piggins.
It's a while since I read a Friday Barnes adventure and to my surprise in this one Friday has grown up into an almost confident teenager who is employed by Interpol and has a gorgeous boyfriend. She is still the same lovable dorky cardigan wearing detective though. Her social skills may have improved slightly but her Sherlock Holmesian methodology and intelligence are still as impressive as ever.
The action takes place in Paris where there is doubt about the authenticity of the Mona Lisa. When someone stole it over a hundred years ago the thief may have forged a copy. If the painting in the Louvre is a fake, where is the real one?
Friday goes undercover as an art student, along with her best friend Melanie, and the delectable Ian is also in Paris. The Louvre is always fascinating and Spratt clearly loves the place. Anyone reading this book will discover a lot about the Parisian art world which here is a hotbed of crime. There is plenty of mystery and action including some digital pickpocketing and guerrilla graffiti. I'm not quite sure I believe in the reality of the villain but he certainly makes an interesting point.
This enjoyable romp through Paris (including its sewers) is a quick and engaging read. It didn't matter that I hadn't read the others in the correct order as R A Spratt knows her characters really well, doesn't overburden with too much background but provides enough for new readers, and jumps straight away into an action-packed adventure.  People can pick up any Friday Barnes adventure, delve straight into her world and join the quirky characters in solving the mysteries. Tres fun for everyone.