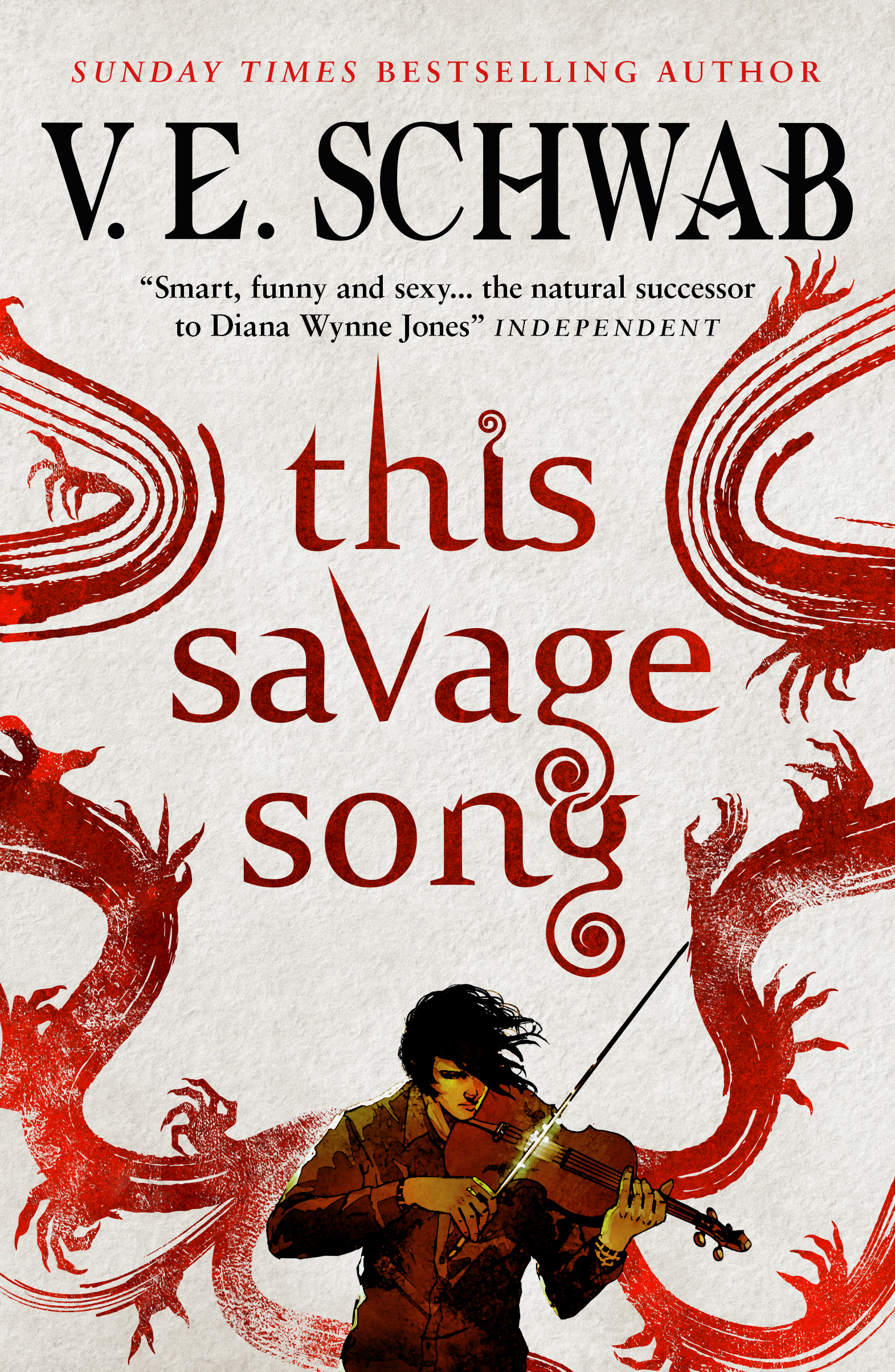 This Savage Song: Monsters of Verity Book 1
 By V. E. Schwab
 Reviewed by Jane Swinton
This is the first instalment in the popular Monsters of Verity series, first published in 2016, now repackaged in a handsome hardback collector's edition. V.E Schwab wrote the award-winning Shades of Magic series, Vicious and The Invisible Life of Addie LaRue.
The Savage Song is dark and gritty, set in a not-too-distant dystopian North America, where monsters rule the night and humans fight to stay safe. Two families rule the divided city of Verity, the Harkers in the North, and the Flynns in the South. Some unknown and inexplicable event known as The Phenomenon caused the creation of three types of monster – Corsai, Malchai and Sunai born from the evil deed of humans.
The story centres around Kate Harker and August Flynn with echoes of Romeo and Juliet, Divergent, Twilight and a hint of The Hunger Games. They are two young people trying to come to terms with their place in family and striving to secure the safety of life in Verity. Despite their opposing sides these two main characters are drawn together.
There are many graphic instances of bloodshed and violence throughout the story with an undercurrent of retribution and vengeance both personal and political. This world creates an arbitrary divide between good and evil. The monsters represent sheer mindless terror and destruction while the humans, striving to stay safe, sink lower and lower beginning to resemble the monsters they are trying to contain.
The writing is assured and the pace moves quickly.  The action and increasing violence escalate quickly. Despite this, the reader is drawn to wishing the main characters the best and hoping that there is some form of redemption for them somewhere in the future.
I would recommend this for the not faint of heart as the violence is ever present. At times it can be a challenging read, but the author manages to steer the story back to the relationship between August and Kate at pivotal moments.
There is a wonderful cliff hanger at the conclusion of the book leaving the reader with a deep sense of foreboding but an irresistible urge to read the next instalment.