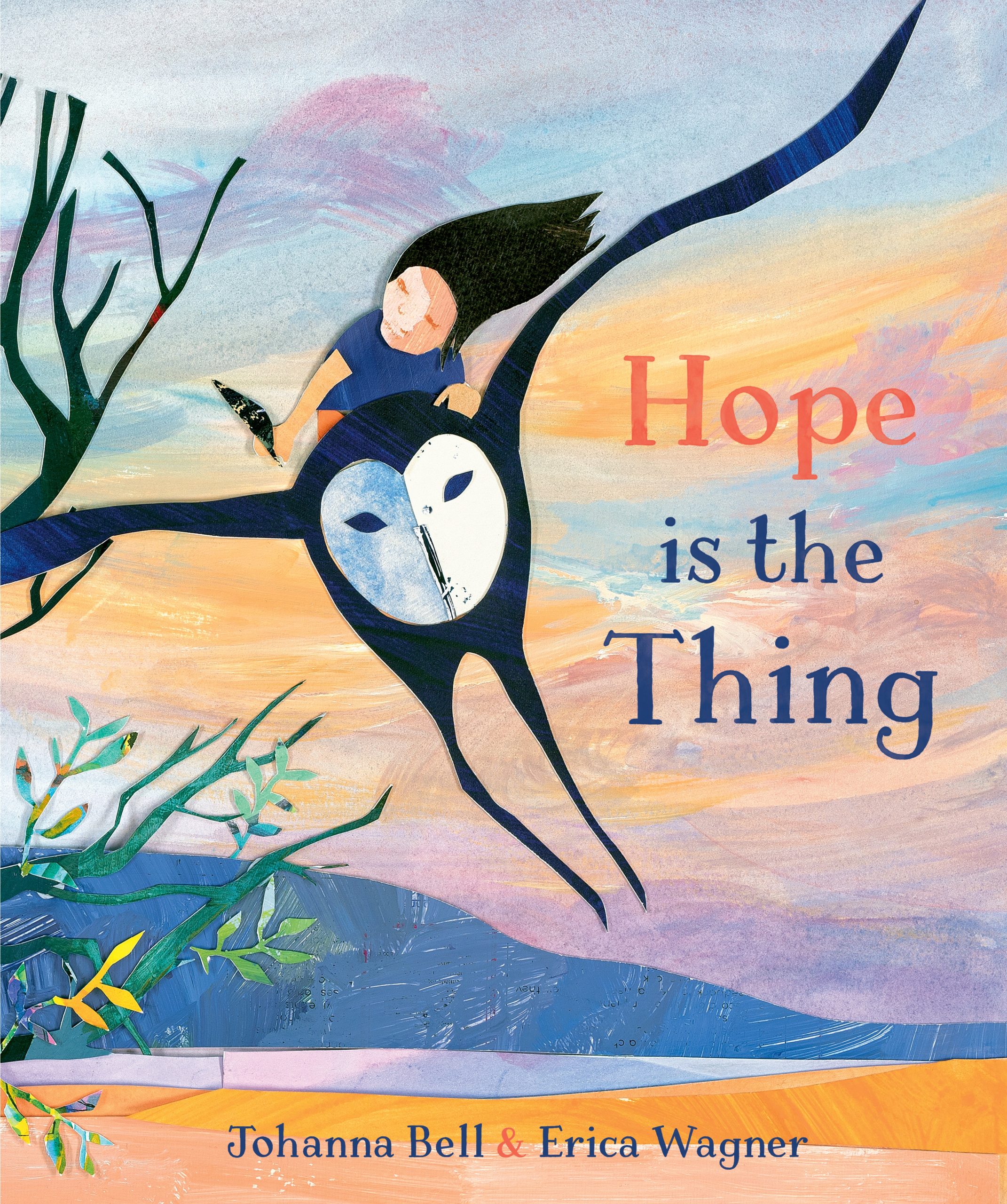 Hope is the Thing
Reviewed by Lara Cain Gray
Emily Dickinson's poem 'Hope is the Thing with Feathers', first appeared in 1891. Over a hundred years later, dynamic creatives Johanna Bell and Erica Wagner have reframed the message in a contemporary expansion of Dickinson's core concept, inviting us to reflect on resilience in the natural world.
In both the original poem and this beautiful picture book, birds are a symbol of hope. Their daily habits of singing after storms, rummaging for resources, protecting their nests and seasonally migrating showcase cycles of adaptation and recovery from adversity. The creators embarked on this collaboration after devastating bushfires ravaged the Australian east coast in 2019.
The text of this book is, itself, a poem, and the rhyme scheme will be pleasant for reading aloud. It will reward multiple reads, however, because each page features different Australian birds and their behaviours, some of which have complicated – and difficult to pronounce – names. From magpies and kookaburras, to choughs and pardalotes, there is plenty to unpack in terms of literacy and extended nature-based learning.
The illustrations are an impressive spectacle of mixed media collage on watercolour backgrounds. This allows for great depth of colour in sunsets, skyscapes and forestry, behind foreground images using all manner of textured papers, including maps and newspapers.
There is a story within the story of a bird-loving young girl who sits in the first spread with binoculars, papers and scissors – most likely the 'creator' of the book itself, though this is never mentioned in the text, making it a wonderful reference point for exploring visual storytelling.
The book also includes other stories in the front and end matter: the story of how the collaboration began, the story of what types of papers and glues the illustrator used, and an excerpt from Dickinson's poem. Even the endpapers open and close the experience, with birds at sunrise and birds and sunset.
This book will be a useful inclusion for classroom discussions of the environment, or as inspiration for collage crafts, in addition to being a lovely read. It's also highly giftable as a response to grief or loss, or for any observant, bird-loving young readers.