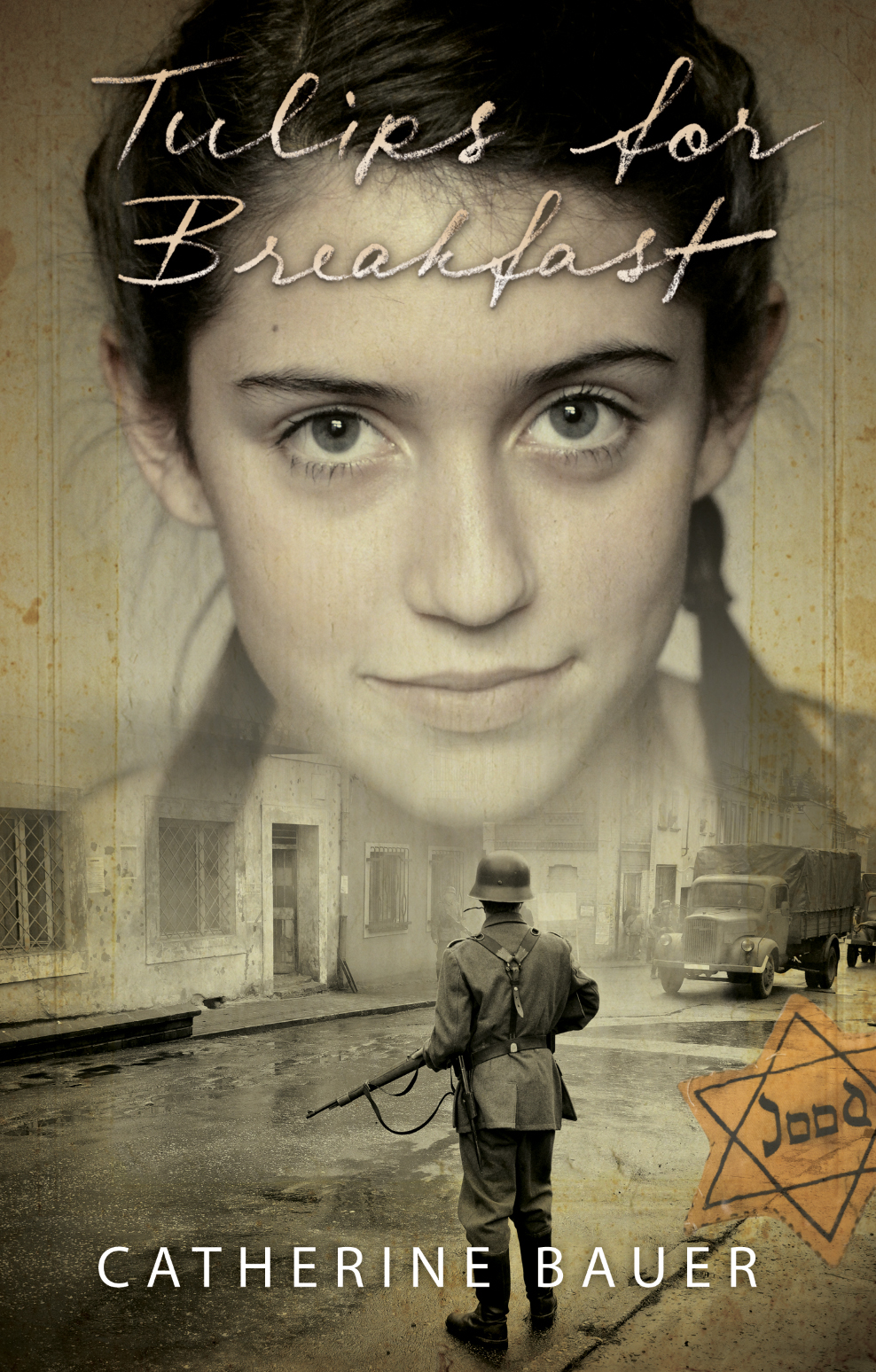 Tulips For Breakfast
By Catherine Bauer
Reviewed by Annaleise Byrd
Catherine Bauer is an Adelaide-based former journalist who works full time as a media adviser. Her previous titles include the picture books Dreaming Soldiers and Australia Remembers: Len Waters.
Tulips for Breakfast is a gripping, impactful and well-researched young adult novel set in Amsterdam during World War II. Jewish main character Adelena (aka Lena), twelve when the story begins in 1940, hides in the home of a family friend when her parents flee the city in the early days of German occupation. The story follows Adelena through to liberation in 1945, as she comes of age during years of isolation, fear, hunger, the ever-present concern for her missing parents and friends… but also the courage and care of those involved in the Dutch resistance, and the discovery of something remarkable in the yard of the home where she is hiding.
The characterisation in this story is nuanced and excellent, with Adelena's behaviour an authentic portrayal of teenage emotion and, at times, rashness. There is also the interesting inclusion of an alter-ego character and multiple characters who are not what they seem. This careful avoidance of stereotypes or caricatures adds greatly to the story's depth.
At its heart, this is a powerful tale of friendship, the human spirit and survival against all odds, recommended for readers aged twelve and up with an interest in WWII historical fiction.
It is worth a read of the author's note at the end to understand Bauer's inspiration for this book – including the plot element of the German officer's coat. Of particular note is the fact that the character of Adelena is loosely based on Hannah Goslar, a childhood friend of Anne Frank's who survived the war and gave Bauer her blessing to 'keep the story alive'. Hannah died, aged 93, in October 2022, the same month this book was published.
NEWSFLASH! Tulips for Breakfast has been long listed in the