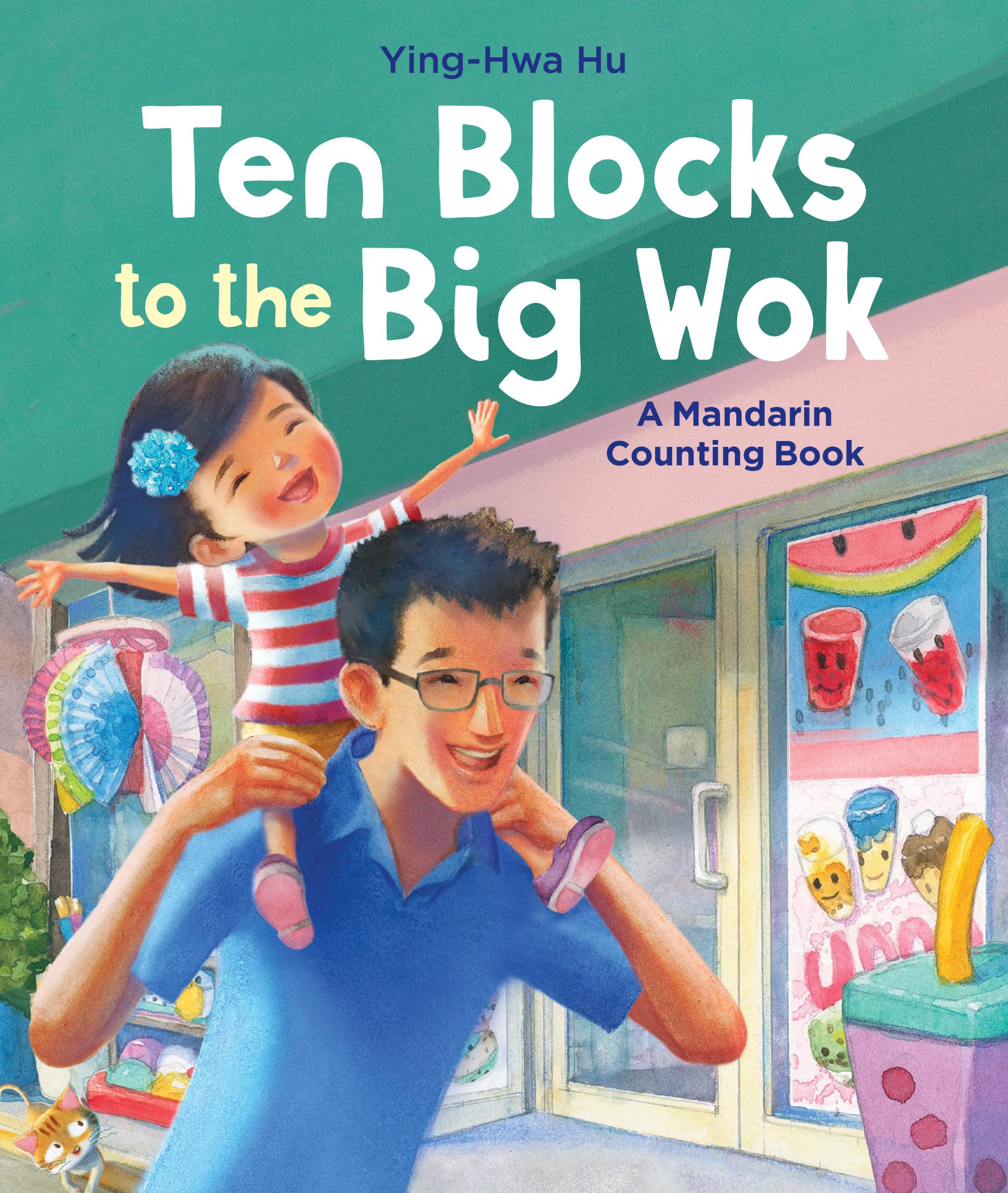 Ten Blocks to the Big Wok : A Mandarin Counting Book
Written & illustrated by Ying-Hwa Hu
Reviewed by Sandy Driessens
Ten blocks to the Big Wok! Mia cheers. Mia and Uncle Eddie are going to Uncle's favourite dim sum restaurant in Chinatown and along the way, they count and enjoy icons that are culturally significant to China.
Ying-Hwa Hu's beautiful illustration is her area of expertise and in this, her first solo outing as author and illustrator, she has woven the words and images with finesse. The colourful painted full-page spreads are engaging with their varying perspectives, use of light and shade, and fine details. The characters are enchanting and the joy they are experiencing is evident on Mia's and Uncle's faces, and in the text.
The simple easy-to-read English sentences introduce the reader to the delights of Chinatown as you count your way up to the restaurant. The number, Chinese symbol and pronunciation are contained in a fan above the text. At the restaurant, you count down from ten to one in the dishes of the dim sum. The Author's Note at the back describes the cultural significance of each element that Mia has seen.
 I enjoyed this  engaging book immensely. For young readers there is much to learn and details to find in the images (including Mia's little cat friend). The cultural aspects and educational language including counting in Mandarin would make it a wonderful resource for those learning Mandarin and/or interested in broadening their appreciation of Chinese culture. It is worth noting that Uncle is the word used in this culture to show respect for older men, whilst Auntie is used for women and though Ying-Hwa Hu is from the States, Chinatown is similar all over the world.
A useful teaching tool for schools: Teaching Notes