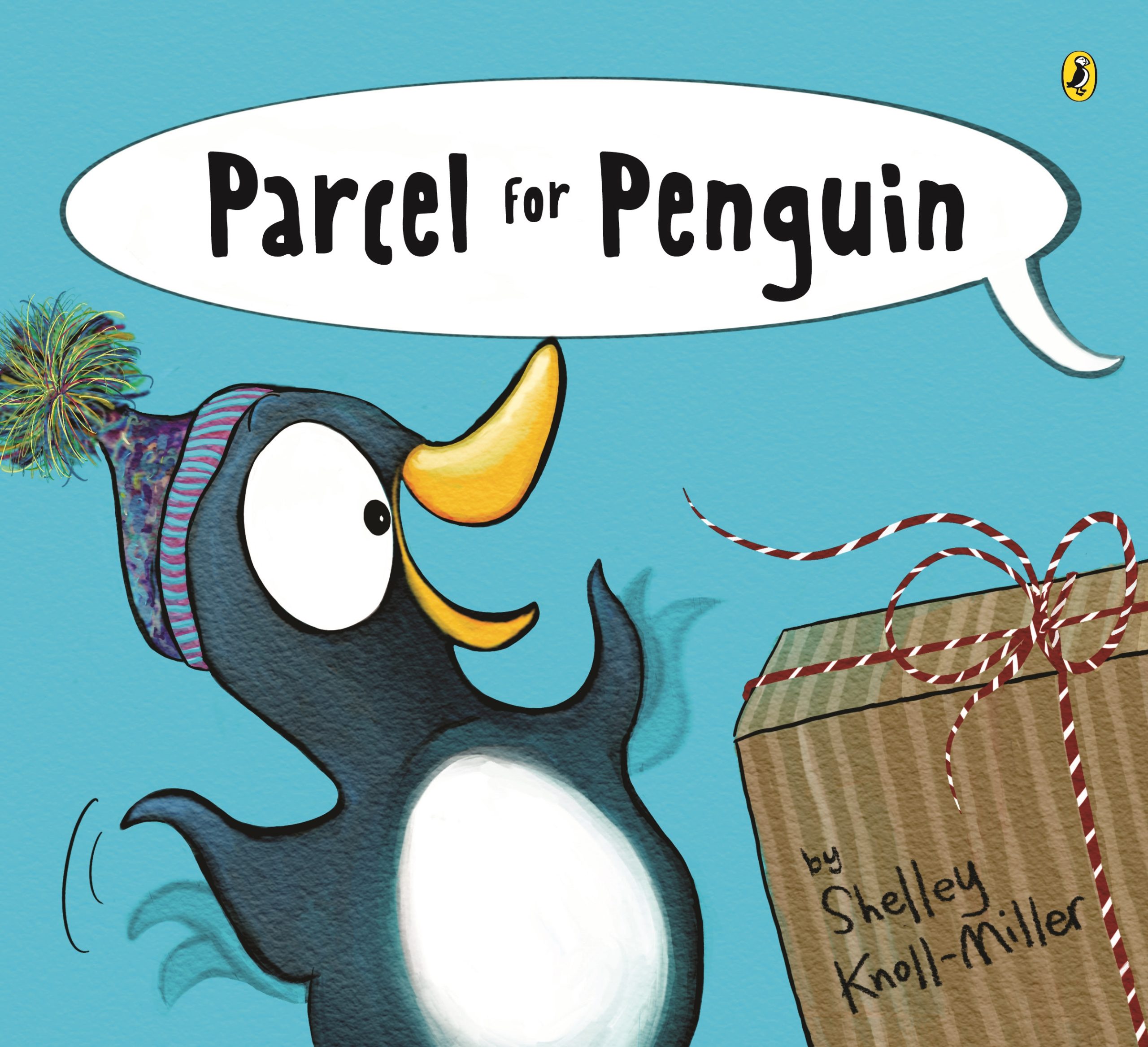 Parcel for Penguin
Reviewed by Mia Macrossan
Shelley is an Australian illustrator with a love of storytelling – the sillier the better. Parcel for Penguin is the third in the series after Parcel for Koala  and Parcel for Gorilla.
Penguin is surprised and delighted to get a very large parcel delivered by boat.  It's a present from Gorilla. All his animal friends, Seal, Seagull and Walrus join in guessing what it could be – a cosy scarf, a sloshy hot water bottle, or a snuggly, fluffy blankie?  The suspense builds until finally Penguin at the count of three unwraps his marvellous present. Rip! Tear!  Two giant pink thongs!  After a stunned moment I love them shouts Penguin, Giant thongs  make great … .
The illustrations are what make this very simple story so funny and enjoyable. It starts with the endpapers which show Penguin doing all sorts of silly things with his hat in the front to the back of the book where he is struggling to write a thank you note to Gorilla.  Shelley shows the extreme cold in the Antarctic with lots of  ice  and snow. All the animals are totally lovable and the book captures so well the excitement of an unexpected present.
This hilarious and cheerful book will quickly become a family favourite and set you on the hunt to complete the series.