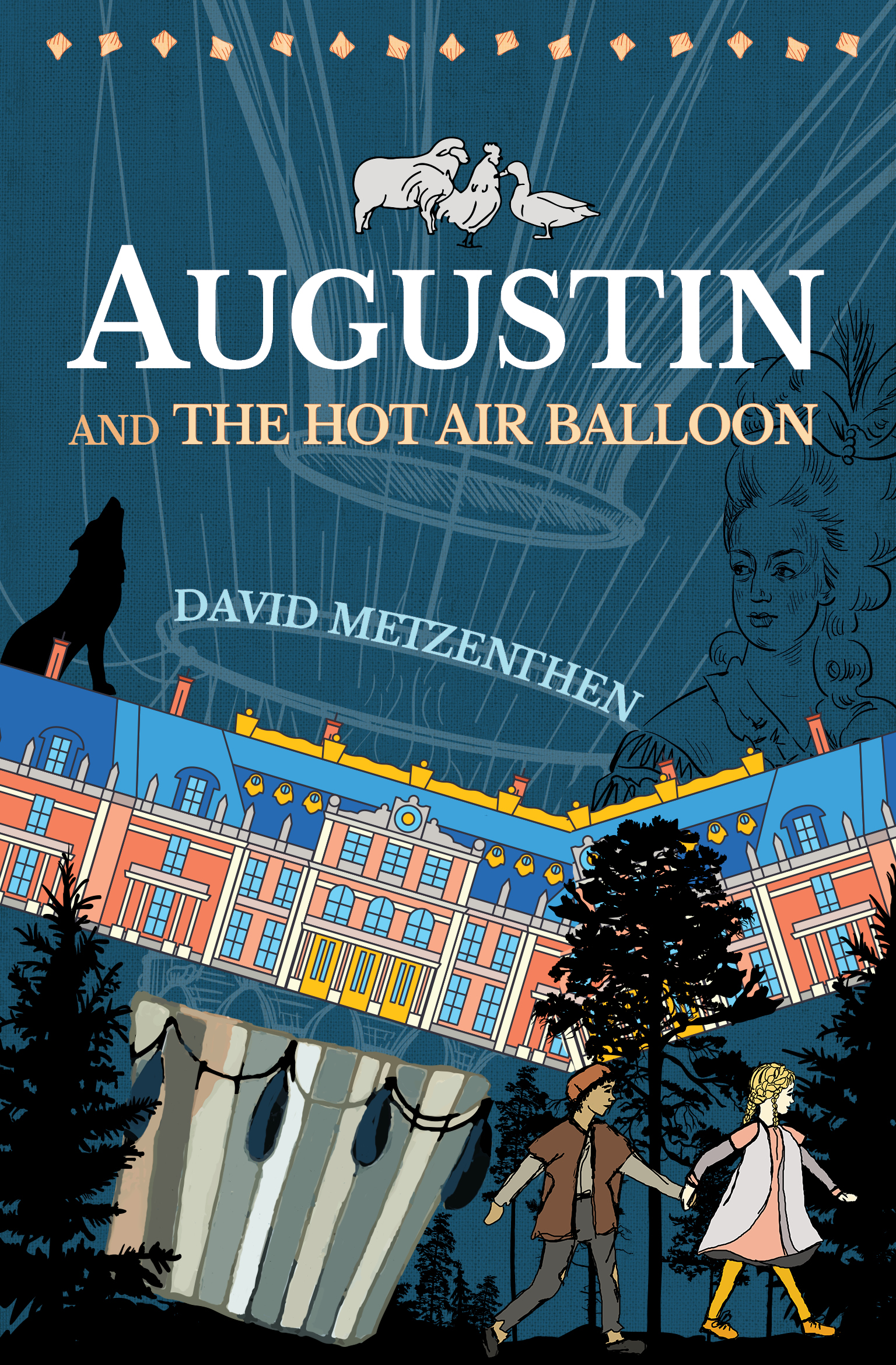 Augustin and the Hot Air Balloon
By David Metzenthen
Reviewed by Mia Macrossan
David Metzenthen has written over thirty books for children and young people and has won many honours, including the 2010 winner CBCA Book of the Year Jarvis 2010, 2003 winner Victorian Premier's Literary Awards prize for Young Adult Fiction Wildlight: A Journey, and the 2003 winner Queensland Premier's Literary Awards Young Adult Book  Boys of Blood and Bone. 
His novels are often set in Australia, either in the past or present and often feature boys as the main character. He says of his writing:I write to give to my reader what I feel to be the most important things that I know or think about. I am interested in what we all seek in life, how we pursue happiness and fulfilment. I am a realist Australian writer who believes that place and landscape influence character and, because I care deeply about my country, I spend a lot of my writing time trying to show the 'soul' of the land of this place. I try to write simply, but I also try to present complex issues that face us all as we go about our lives. I love words and the way that good prose can be almost magical in its ability to convey deeply felt and complex meaning. I also believe I owe my readers the best, most entertaining work I can possible create.
He has gone to a different time and place for Augustin and the Hot Air Balloon which is set in France in 1783.  Augustin, an eleven year old goatherder, is so poor and hungry that he might starve to death in the coming winter. When he sees the Montgolfier brothers' balloon he decides to hitch a ride in the cane basket, so that he would be the first person ever in the whole world to fly and maybe  land in another country where there was food, beds, and warm clothes for everyone. He knows that they are planning to put in a sheep, a duck and a rooster but he want to be the first human to make that journey.
He succeeds in getting into the basket and fly away but he is flummoxed to discover another occupant – a blue-eyed girl, with golden hair, snow-white teeth and rose pink fingernails. This is Celine, a member of the Austrian nobility, whose mother is a close friend of Queen Marie Antoinette. And so the scene is set for a splendid adventure where two opposites, one privileged, pampered, and refined, the other poor, ignorant,  used to foraging and living rough, must work together. Each has particular skills that will help them survive their journey, during which  each develops and understanding of and regard for the other.
At the heading of each chapter Metzenthen recounts a short true story of the time which becomes the inspiration for the fiction that follows. This device cleverly contrasts reality with the imagined world of the two protagonists. The history never overwhelms the narrative but underpins it, enriching the primary purpose of showing how two unlikely people become friends. It is a lesson for writers in how to take an interesting historical fact and turn it into a spirited adventure. Young readers of this carefully crafted novel will get a deeper understanding of what led to the French Revolution while enjoying a lively story about an unexpected friendship.
NEWSFLASH! Augustin and the Hot Air Balloon has been long listed in the