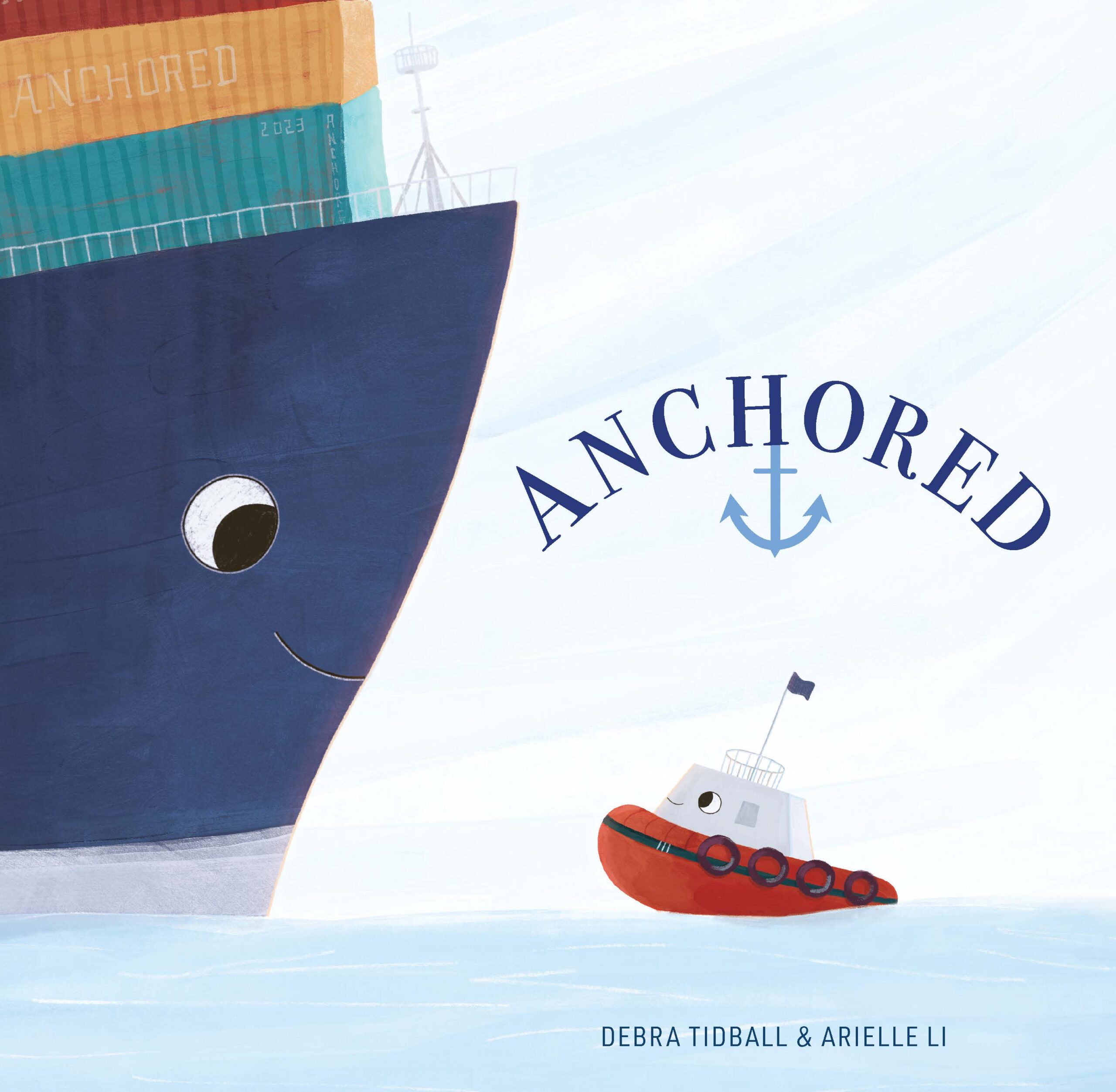 Anchored
Reviewed by Lara Cain Gray
It feels like a long time since we've seen boats as main characters in a picture book. It's a useful device, though, allowing a story about separation to unfold gently, without the intensity the same narrative might trigger with human, or even animal, characters. In Anchored, we meet Tug and Ship, two working boats closely connected when in harbour, but separated by oceans when Ship travels to deliver goods. Reminiscent of a parent-child relationship, the story explores how it feels to miss someone but still hold them in your heart until you meet again.
Anchored may be helpful in a classroom with little ones who are missing absent parents, or in families where adults travel for work. Leaning into ocean and sky-inspired metaphors, the boats describe how they cope with feeling lost at sea and navigating choppy waters by drawing on the strength of their relationship.
But I knew you were in the world. You made me feel less alone.
Similarly, the story highlights the pleasure of sharing tales from your travels when you are back together again.
'I've missed you,' Tug said. 'Where have you been? What have you seen!'
Early readers may need some support to fully understand the subtext of this story and make connections with human experiences, but they will enjoy the endearing personified boats, and the natural magic of oceanic landscapes and starry night skies.
Anchored could also be a useful text for teaching about mood and tension in picture book writing and reading, as the melancholy passages where the boats are thinking about each other are periodically broken up by onomatopoeia (Boom Boom Boom). This would be interesting to explore in a call and response method during shared reading.