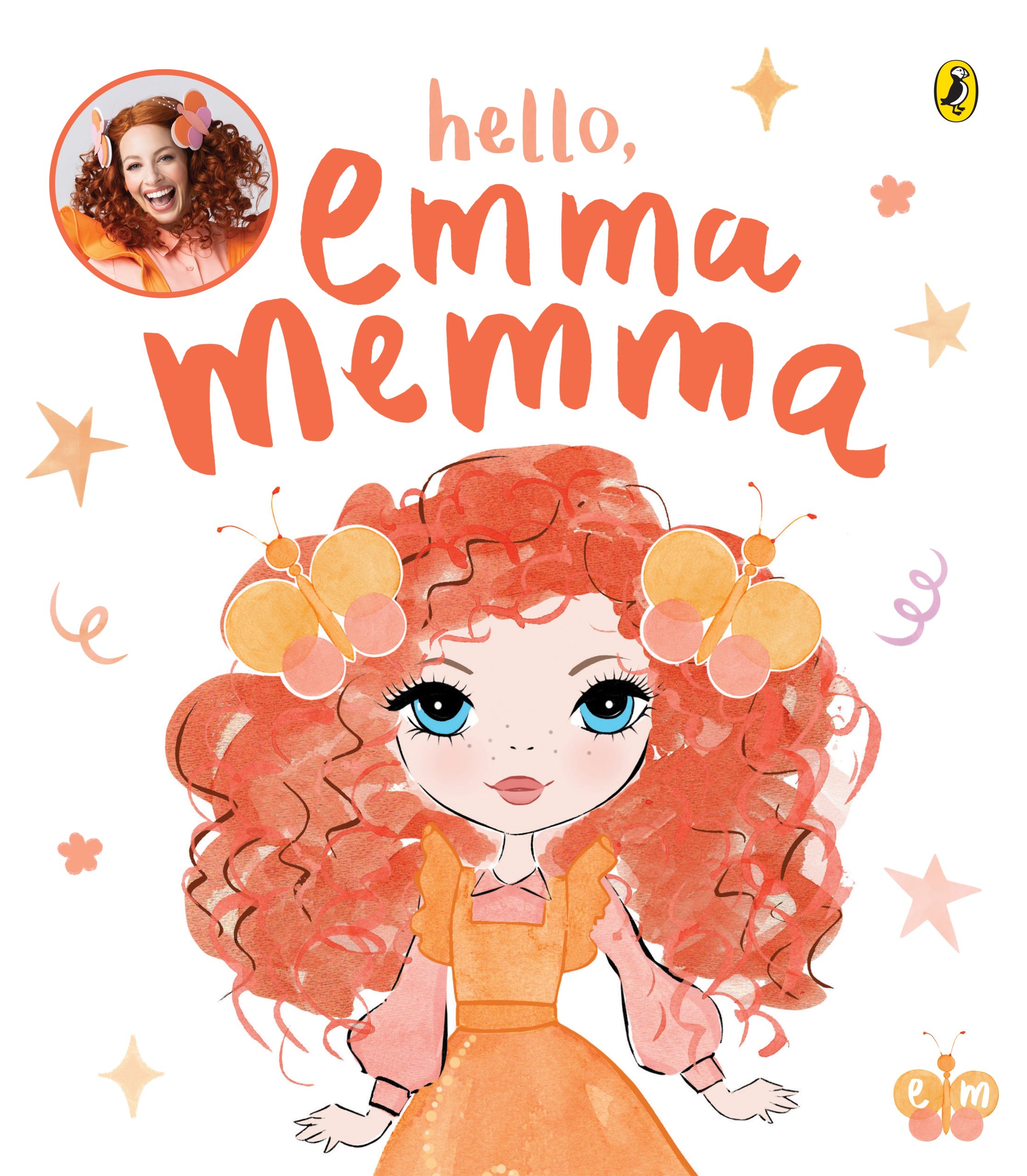 Hello, Emma Memma
By Emma Watkins and Oliver Brian
Illustrated by  Kerrie Hess
Reviewed by Margarite Igras
The beloved character from the Wiggles has transformed into a new person called Emma Memma. This book introduces her and shows how she metamorphoses into a beautiful butterfly called Emma Memma. Emma Memma sings and dances and, in her new series, also includes visual communication such as sign language. This is all detailed in the back of the book.
The story starts with gum blossoms and butterflies,  preparing the reader for the surprise opening of a special cocoon – This small protective case/ Hides someone you may know / With a familiar face. The cocoon creates swirls that become spirals of red curls and finally bursts open – It's Emma Memma, right there! / With two big butterflies / resting in her hair.
The enchanting illustrations are soft, pastel, watercolour until Emma bursts out of the cocoon. Then the colours become bright, with her red curly hair, bright pink shirt, orange dress and with pink and orange shoes. The minimal  text is in verse, with only a few lines on each page.
This story can be used to explain the life cycle of a butterfly but as an exciting introduction to a new character the first half of the book is very understated. The soft colours of the text and illustrations while very beautiful to an adult eye, do not readily engage the young reader who must hang in there for the second half to see the excitement of the cocoon as bright red curly curls burst out and Emma Memma unfurls into the world, ready for lots of adventures.
For those who want to explore further there are many other books and videos available in the Emma Memma series.