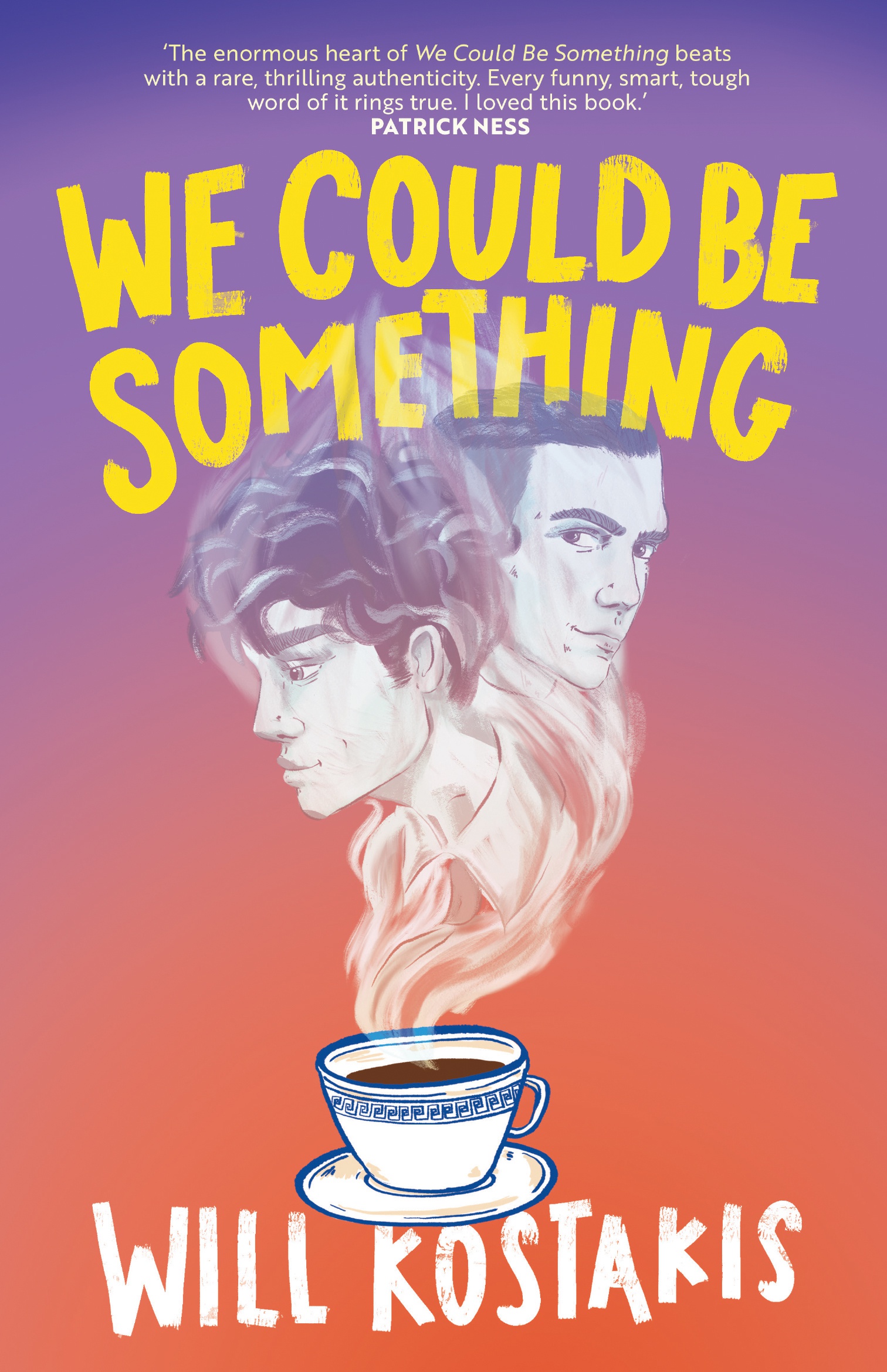 We Could Be Something
By Will Kostakis 
Reviewed by Lara Cain Gray
We Could Be Something is the latest release from acclaimed YA novelist Will Kostakis, who is openly leaning into autofiction with this intergenerational love story. The book's title and cover design position it within the on-trend queer romance space, but there is plenty more to this tender tale than sexuality. In fact, the evocative title alludes to myriad subplots around dreams, ambitions, cultural identity, family relations, and love in all its beautiful and complicated guises.
The story opens with 17 year old Harvey being dragged from Perth to Sydney by one of his dads, whose relationship is ending. Now residing above the family business, a struggling café, Harvey and his Ba find ways to reconnect with their extended Greek family, including feisty yiayia Gina and her ageing mother, whose declining health weighs heavily on them all.
In a parallel story, we meet Sotiris, a rising star of the literary scene who's had a hit at just 17 years old with his first novel, Young. Struggling with that early success and the intimidating task of what to write next, he faces his own journey of self-discovery, including the buzz of first love with a cute bookseller who helps turn his writer's block around.
The slow reveal of how these two narratives intersect is artful and unpredictable. There are belly laughs, gut punches and a mixed bag of endings for the protagonists, which is refreshingly realistic and relatable. The diverse ages and backgrounds of the characters invite subtle conversations about how language use, connection to culture, coming out, and career drivers differ across generations.
Through Sotiris, Kostakis also showcases the challenges of the publishing industry; one book can be a masterpiece but never find a publisher, another can be average but blow up with the right promotions. Being an author – like falling in love, or having a good relationship with your fierce Greek relatives – is an evolving, growth experience with plenty of hard knocks amongst the wins.
We Could Be Something will find a loving home with readers who embrace character-driven storytelling at the younger end of the YA age bracket.