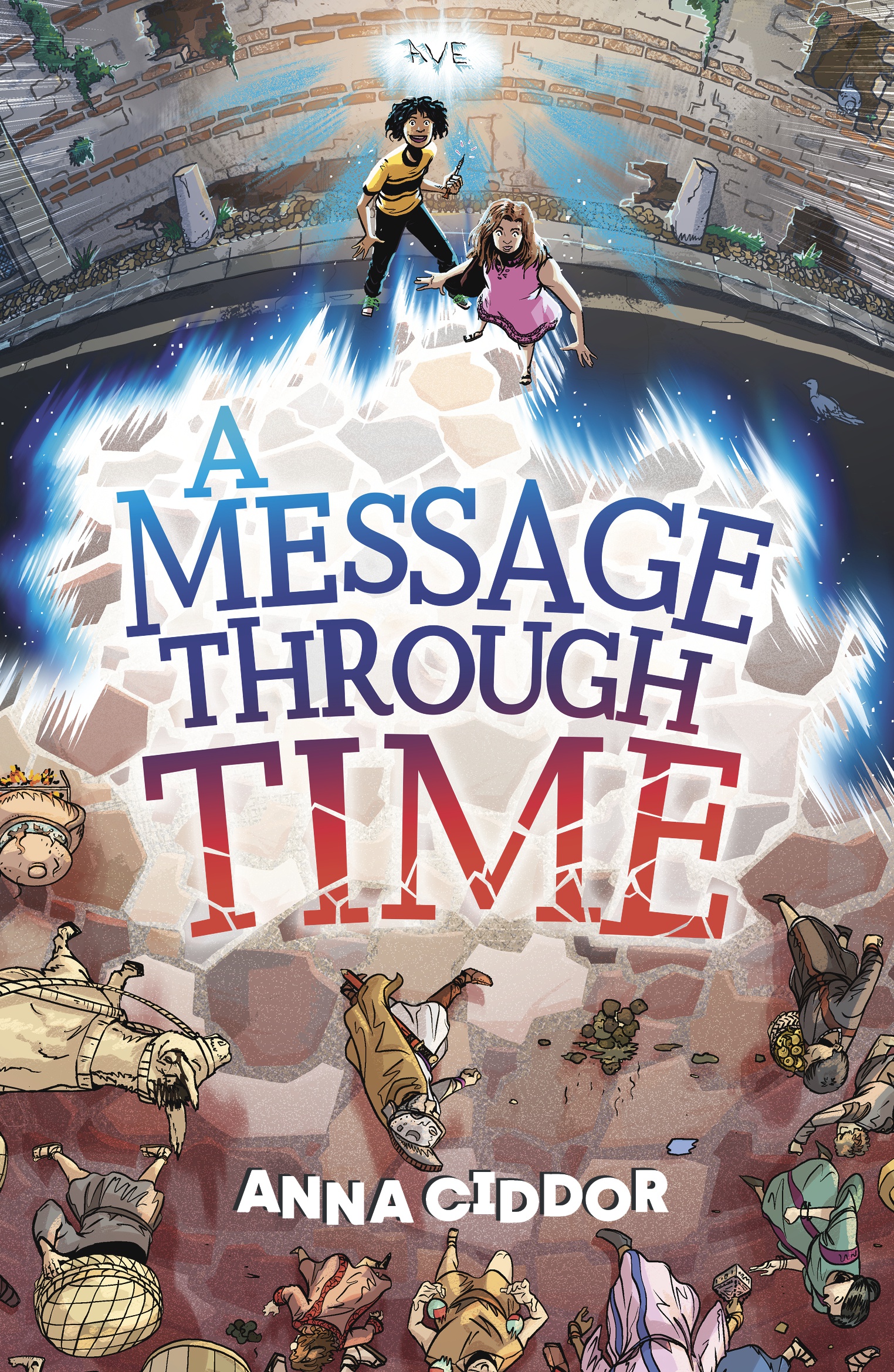 A Message Through Time
Written by Anna Ciddor
Reviewed by Annaleise Byrd
Anna Ciddor has written around sixty non-fiction and middle grade titles, including 52 Mondays and The Family With Two Front Doors. A Message Through Time is a standalone companion to her previous release, The Boy Who Stepped Through Time, which was shortlisted in the Aurealis Awards.
In this middle grade time slip historical fiction novel, easy-going 11-year-old Felix and his uptight new stepsister, 15-year-old Zoe, are transported 1700 years back in time while on holiday in France with their parents. After a short interlude in the past, during which they rescue a rich Roman girl's dog, they return to the present… only to find the girl, Petronia, has come with them.
When they take Petronia back to her time things get complicated, and Felix and Zoe are unable to return home as soon as they'd planned. Stuck in the past, their adventures include a three-day river barge trip, a visit to a sacred healing spring, and joining in the routines and rituals of life at Petronia's family's country villa. For Felix, who must pose as Zoe's slave, life is tough – especially as he is keeping a secret from Zoe that may hinder their ability to return to their own time at all.
The book includes many detailed descriptions of life in Ancient Roman times that avid young readers of historical fiction will eagerly devour. Examples include disgusting 'cures' made from snails and mice, and wax statues of male ancestors being kept in cupboards to show off to visitors!  Although the book is reasonably long (336 pages), short chapters keep the reader engaged. The developing sibling relationship between Felix and Zoe, along with the gradual softening of haughty Petronia's character, gives the story a satisfying emotional arc.
A special treat at the end of this book is the seven pages of research notes by Ciddor's collaborator and sister, Tamara Lewit – a researcher and archaeologist specialising in the Roman Empire. Featuring an (almost!) entirely new cast of characters, this novel is an engaging  follow-up to The Boy Who Stepped Through Time and will be well-received by young historical fiction fans.