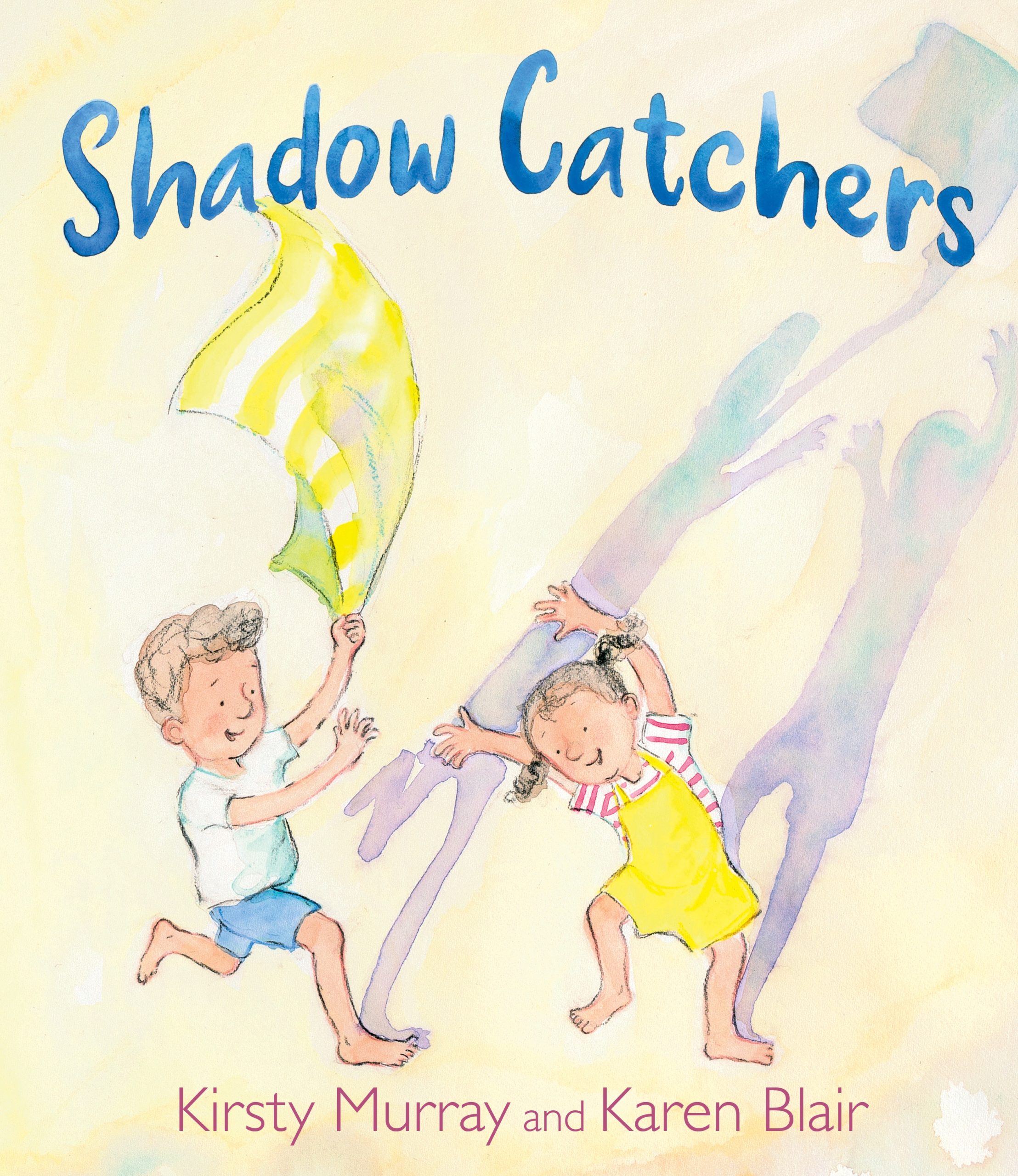 Shadow Catchers 
Reviewed by Lara Cain Gray
Shadow Catchers is a charming romp through a day in the life of two siblings, their dad, and their shadows. In the early morning light, the shadows touch the ceiling as the children yawn and stretch.  At bedtime, there are moon shadows making leaf shapes on the bedroom walls. Sometimes shadows are scary. Sometimes you can make them into a game. Even toys have shadows!
Murray and Blair present a snapshot of children gradually acquiring an understanding of light and movement through play. For the younger child, shadows are imaginary friends; she tries to run away from her shadow, to give it a drink and talk to it. For the older child, the exploration is slightly more scientific; he understands that they won't be able to play with their shadows while standing in the shade of a tree, for example. The father is present, supervising the games from a distance, but the learning is largely child-led, making it relatable for young readers who may well extend their reading by playing similar imaginative games.
The illustrations are in gentle pastel watercolours, bringing a touch of magic to the everyday landscapes of suburban streets, playgrounds and picnic spots. Shadow Catchers reminds us that you don't always need expensive toys or a curated list of ticketed events to keep children curious, creative and busy.