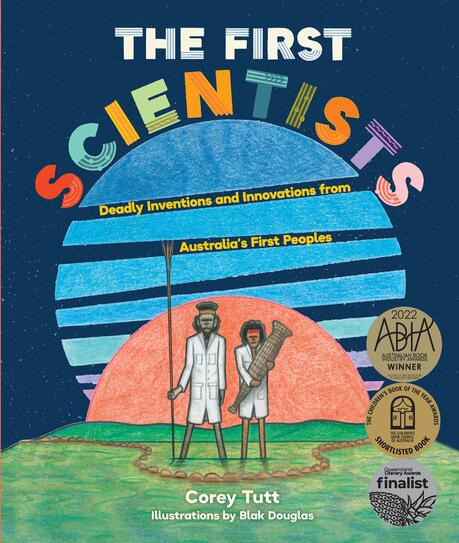 NSW 2023 Patricia Wrightson Prize
And the winner is
The First Scientists: Deadly Inventions and Innovations from Australia's First Peoples by Corey Tutt and Blak Douglas. 'Original, unique, an illuminative read and an invaluable resource. You may have been taught that the first scientists were just hunter-gatherers, but in fact they were some of the greatest minds of their time.' (Judges' comments).
Shortlisted:
Amma's Sari by Sandhya Parappukkaran and Michelle Pereira
Wanderer by Victor Kelleher
The Patricia Wrightson Prize ($30,000) is offered for a work of fiction, non-fiction or poetry written for children up to secondary school level.
Congratulations to all the creators of these wonderful stories for children.