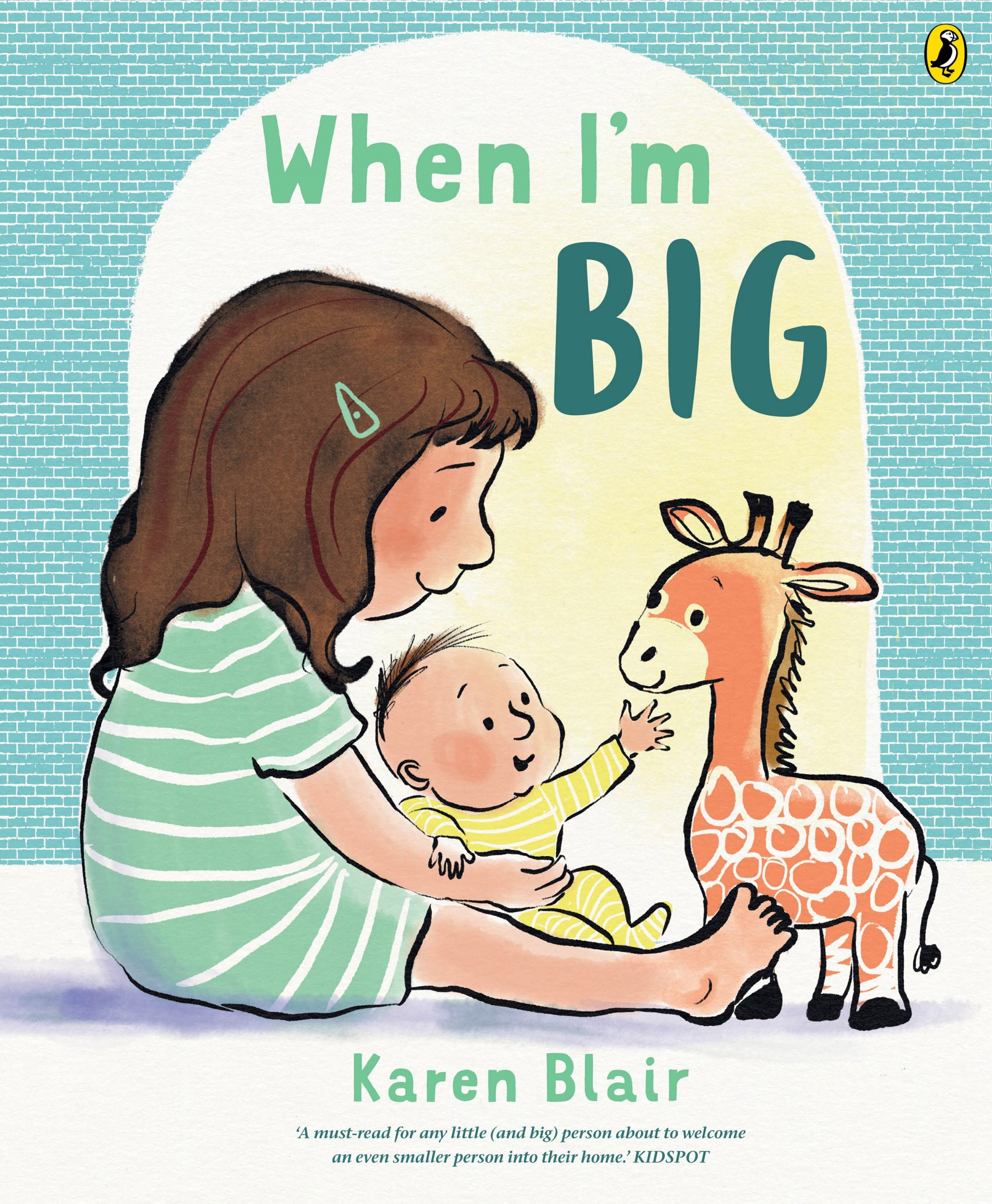 When I'm Big
By Karen Blair
Reviewed by Margarite Igras
Karen Blair is an award-winning Australian illustrator and author of children's picture books. Here she has taken a new and humorous twist on welcoming a new baby to the family and more so, to the concern it brings to the sibling who is told by everyone that I'll be a BIG girl soon.
Karen's illustration skills are not only endearing but also a window into a child's literal and exaggerated understanding of what it will be like to be this big sister.
Narrated in the first person, we are introduced to our main character firstly in family "photos" on the end pages – from when she was a baby, a toddler, first birthday, to when she becomes a big sister to a new family member. As her parents prepare for the new arrival, she imagines all the things being big will mean.
Like magic, she imagines, being able to climb faster, reach higher and jump further.  But soon, she wonders Just how BIG will I be?  Bigger than her granny, too big for her bed, her bath, her house and even her toys? She reaches a point where she shares her concern with her mum saying I definitely don't want to be a big girl.
There is minimal text on each page, but together with the bright and animated illustrations, the story and illustrations expand beyond the pages, as the girl gradually becomes so big, that she must avoid standing on cars, pedestrians and buildings saying Will I be too big for everything? 
The reader I am sure will engage with the fun and distortions presented and be relieved when the mother reassures her daughter saying she will always be her little girl.
I am looking forward to reading this book to my four-year-old granddaughter. I can imagine her giggling, pointing out the absurdities, especially the granny in the wheelbarrow, and getting a better understanding of the word big, both literally and imaginatively.