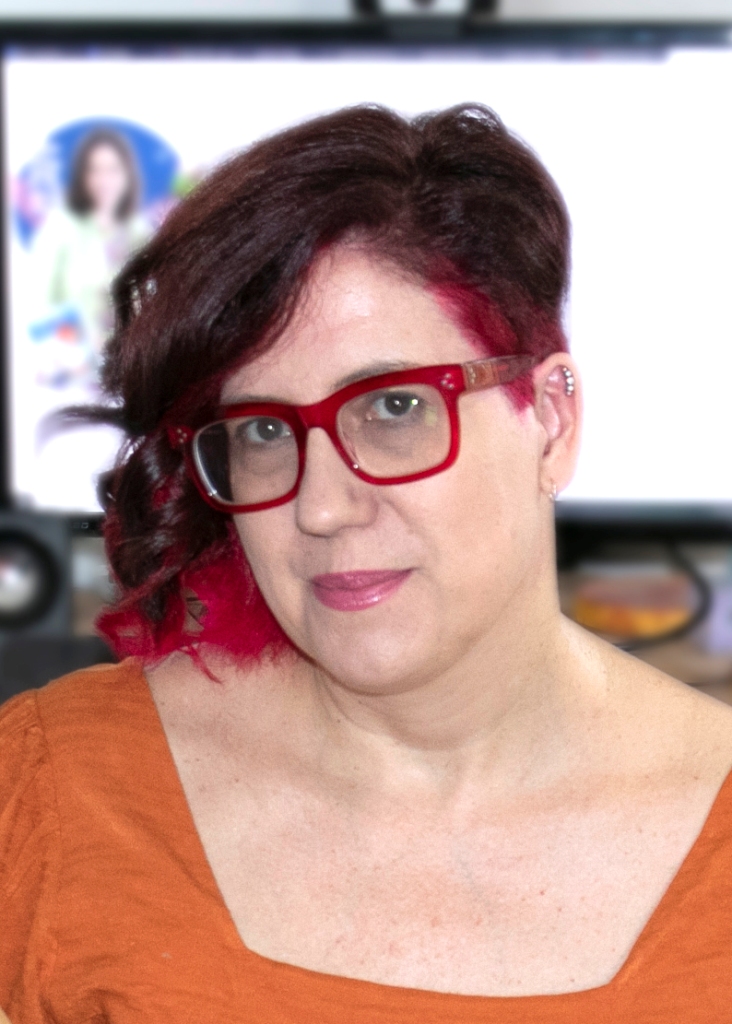 StoryArt Exhibition 2023 Meet the Artist Yvonne Mes
The annual StoryArt Exhibition is all set to start next month on Monday, June 26 and run until Sunday July 2 at the Richard Randall Art Studio. It will be a week of fabulous displays for everyone to enjoy.
As this is school holiday time it is ideal to bring children in to view and enjoy some artwork, meet the artists and maybe buy a carefully chosen piece of art to take home.
Books featuring the work of the illustrators will be on sale as well as a carefully curated selection of their artwork.
Yvonne Mes is one of the four talented artists who will have her work on show.
Yvonne Mes is a published picture book author, illustrator and artist who writes and illustrates stories for children with curious minds. She is a creative bowerbird who loves exploring various media such as watercolour, printmaking, collage, oil paint and encaustic art. Her fine art pieces aim to inspire story narratives in the viewer's mind. She completed a Cert IV in Visual Arts at Southbank TAFE and is studying a Master of Art in Writing and Literature. Her books include Meet Sidney Nolan (illustrated by Sandra Eterovic), Little Bilby's Aussie Easter Egg Hunt (illustrated by Jody Pratt) and more. She has illustrated Trouble in the Hen House (by Susan O'Meara) Yarn (by Christine Titheradge) and the The Missing Colour (by Charmaine Clancy).
She kindly agreed to be interviewed by StoryLinks.
What were your favourite illustrations/illustrator as a child? Why/how did you respond to them? Did they  inspire you?
I grew up in The Netherlands and was inspired by the children's book illustrators I grew up with such as Fiep Westendorp illustrations and Nijntje (Miffy) illustrator Dick Bruna.  My parents had some gorgeous fairy tale books illustrated by Anton Pieck. Totally different styles but just as engaging.
Is/are there artist/s working today that you admire? Why? Is there someone you look up to now?
What is your preferred medium to work in? Why? Do you have more than one preferred medium?
I love exploring many media from various print making techniques to oil paint, coldwax and encaustic painting and watercolour painting, I also love to explore art through sewing, crochet, knitting, sculpture, paper art, really, anything goes! Apart from the hands-on traditional media, I am also comfortable using digital media such as procreate and Photoshop.
Where and when and how do you work? Could you describe the process from commission to finished product – we would like to know what goes on in your head ???? I work at home where I have a little studio, it is my happy place. I do a lot of prep work, seeing what media I will work in, looking for inspiration in other people's art works or picture books while taking into account the wishes of the publisher. I would love to use some more experimental artworks in picture books but it is much faster to work digitally.  I really enjoyed working on watercolours for the picture book Yarn written by Christine Titheradge.
Can you tell us something about the pieces that you are going to exhibit at the Richard Randall Art Studio? Why did you choose these? Are any significant in any way?  I am including a mix of styles. There will be watercolours I created for Yarn but also linocut prints from unpublished picture books and some of my abstract fine art pieces in cold wax and oil paint and some other pieces in encaustic paint.
How would you describe your art style? Is this something that happened or that you worked for?
Because I am rather eclectic, it would be easiest to say that my style ranges from the figurative to the abstract, though I always try to incorporate a storytelling element.
When did you realise that you wanted to be an artist? Another way of asking this question is what was your first paid job as an artist?
I didn't think I could be paid as an artist or author, which is why for 20 years I worked as an early childhood professional, from there I transitioned to writing picture books. I was totally intimidated by picture book illustrators and in awe of (and a bit put off by) the amount of work that is necessary for illustrating a picture book, which is why it took a while to feel comfortable in putting myself out there as an illustrator. A couple of years ago I completed my first picture book for Yellow Brick Books for 'Trouble in the Hen House' by Susan O'Meara.
Where would you like to be in ten years' time – artistically speaking.
I hope that in 10 years' time I will have continued with my current work and have a couple of picture books published that I have both written and illustrated while I will keep developing my fine art work.
Thank you for taking the time to answer our questions
Come and meet Yvonne at the StoryArt Exhibition Up Late Friday 30 June, 5 pm – 8 pm