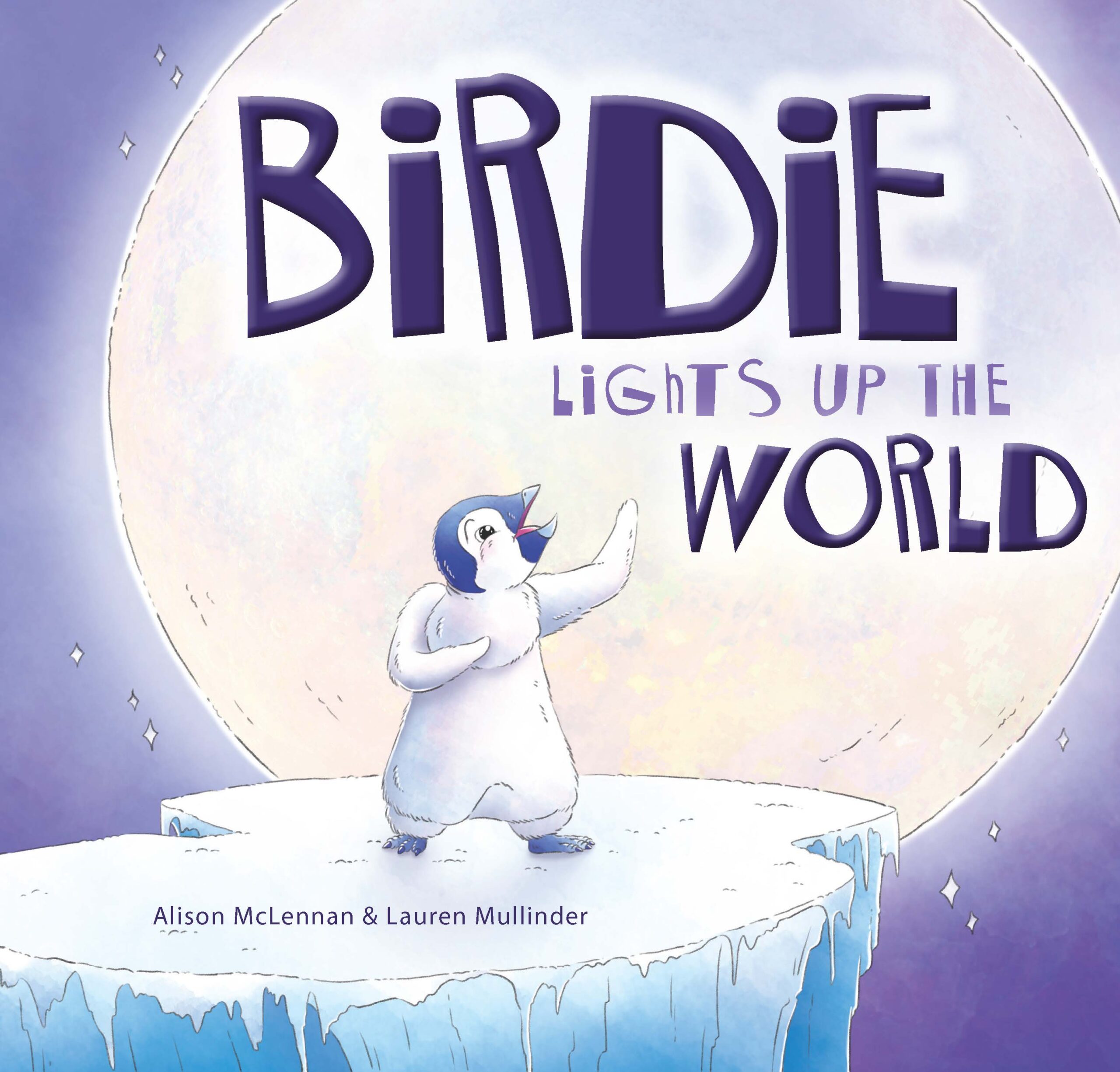 Birdie Lights up the World
By Alison McLennan &  Lauren Mullinder
Reviewed by Sandy Driessens
Birdie the penguin was the chosen one. It was her job to light up the world every night, with her song. This was her great responsibility. Her friends depended on her to chase away the darkness. Until one day Birdie fell ill and couldn't sing. Oh no! the whole world would be left in darkness. She and her friends were terrified, but as the darkness descended, lights twinkled on and the biggest one lit up the sky … without her.
Confused, Birdie questioned her role or purpose in the world. She needed to be useful and set about trying to find a job by helping her friends, but she just wasn't equipped. Then as the sun set one evening, her friends helped her realize that she still had a vital role …
Brisbane based author, Alison McLennan has created another story, in her own style, with a similar message to Great and Small. We are all special and have unique gifts. Birdie's World is a zoo and thus her friends are a mixture of African and Asian animals, all with different skills. With a touch of humour, Birdie never finds out what role the monkeys is. McLennan's language is  simple, descriptive and engaging, easy to read and share, with the message coming through clearly at the end.
Illustrator Lauren Mullinder has created images that complement the text. The characters fill the pages and have distinct expressions and personalities. The environments, with their colour palette, vary according to the animals housed in them and the built structures remind us that the World is a zoo. The fly papers welcome the reader into the zoo, the title page introduces Birdie with her musical accoutrements and globe of the world. The endpapers also tell the story of Birdie under a lonely night sky at the front, then at the back, sharing the wonder of the moon and stars with her friends.
Parents, librarians and teachers will wish to share this with any child. Often children feel the weight of responsibility to perform or compete in an arena where they have shown talent. With the variety of cheerful characters, it will encourage them to embrace doing the thing,, for which they have a gift, purely for joy or to share with those who appreciate them in "their world".