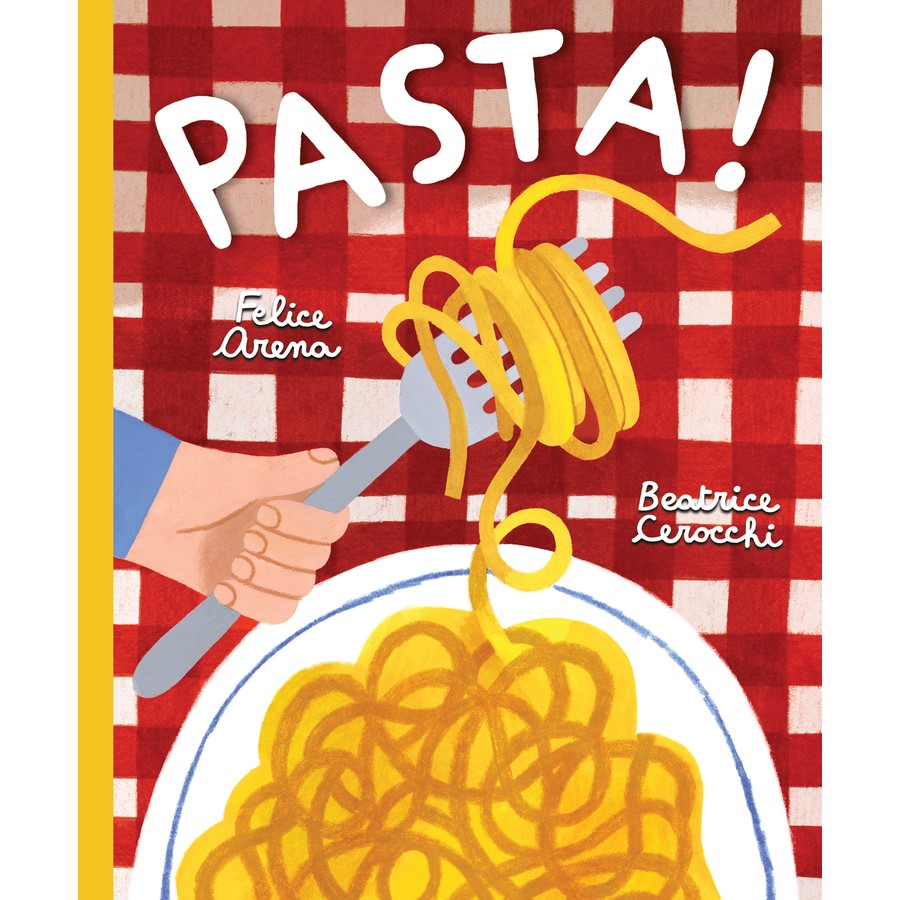 Pasta!
By Felice Arena and Beatrice Cerocchi 
Reviewed by Mia Macrossan
Felice Arena is well known as an actor, speaker, TV presenter and playwright. He has written many award winning books including the Specky Magee series, the historical novels  Fearless Frederic, The Boy and the Spy and A Great Escape, which shortlisted in the inaugural Book Links historical award. His latest historical novel The Unstoppable Flying Flanagan is on this year's shortlist of the Book Links Award for Historical Fiction.
He is a versatile writer known for his warmth, humour and insight evident in his work. His latest picture book, the totally delightful Pasta! is a rhyming celebration of Italian food and a tribute to his own Italian heritage.
He teamed up with  formidably talented Beatrice Cerocchi, an illustrator and architect based in Rome, Italy, who has been awarded the 2017 AOI World Illustration award and the 2018 Bologna Children's Book Fair award.
Pasta! is an inspired rhyming list of all the pastas that one can eat:
Spaghettini
Fagottini
Ditalini
More Grattini?
Manicotti
Agnolotti
That's a lot-ti!
 A lot-ti playful rhymes add zest and zing to this litany of pasta types. As well as neologisms and rhyme Arena uses onomatopoeia, rhythm and repetition to engage the ear while the exuberant illustrations delight the eye. There are also a few extra Italian words thrown in for good measure.
The energy of the text is captured and enhanced in the bright accessible illustrations with pasta dominating each page. We see people doing all sorts of things with the pasta (as well as eating it, I think on one page the family is playing pick up sticks with spaghetti). It culminates in the whole extended family getting together round a huge table for a splendid pasta feast, including the cat who has watched all the proceedings with great interest.
This light hearted book celebrates food and eating without any guilt about healthy dietary intake and emphasises the joy, pleasure and happy  memories that a shared meal with loved ones creates. Perfect for foodies aged 3+
I am digging out my red checked tablecloth and making a huge pot of pasta right now!