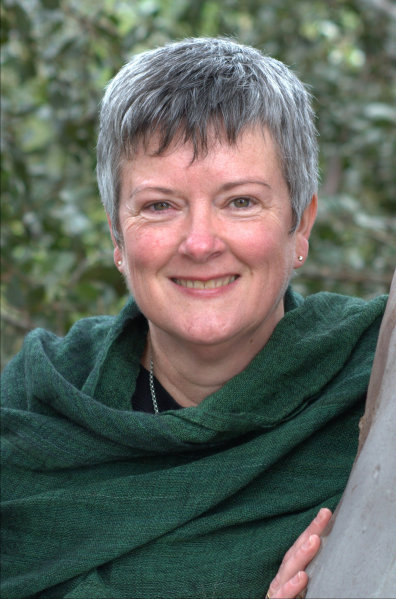 Meet Claire Saxby: Book Links 2023 Award for Children's Historical Fiction Shortlist
By Mia Macrossan
Each one has kindly agreed to answer a few questions about writing historical fiction for StoryLinks.

Today we interview Claire Saxby
Claire is an award winning writer whose many books include picture books, narrative non fiction and middle grade fiction. She was shortlisted for this award in 2021 for Haywire –  a

moving story of two boys – Australian Tom and German Max, trying to deal with the challenges, trauma and havoc WWII and internment camps bring to their lives.
This year she is on the shortlist for The Wearing of the Green.
Judges' comments: A vivid and arresting story of one Irish girl's experience in Australia. Biddy arrives in 1842 as part of the Earl Grey Scheme which intended both to ease the crowding in the Irish workhouses and to bring young marriageable females to Australia. Powerfully written the novel sheds a welcome light on an aspect of Australian history that still resonates today.
Why do you write historical novels?
I write historical novels to help build understanding of the present. Research helps me identify gaps in the story of our colonial past and to tell stories that may not be well-known. But mostly I write historical novels, because I'm fascinated by the time and/or events I discover.
What drove you to write about the plight of Irish teenagers in the 1850's? What made this time period so interesting to write about? In other words where did the idea for this book come from, the song, the Earl Grey Scheme, or ???
I began The Wearing of the Green wanting to visit the world of 1850s Melbourne at a time of unprecedented population growth. Early in the decade, many of the new arrivals stopped only long enough to procure provisions and set out to the goldfields. It was a boom-and-bust economy. Later in the decade, wealth from gold built many grand buildings, and established stable and prosperous communities. I was interested in the tumultuous early years, before that wealth arrived. Then I discovered the Earl Grey Scheme and was able to put my characters aboard the last of the 22 ships that travelled from Ireland to Australia. Biddy then became my eyes into this world. The song, and my title, arrived much later. Biddy was never a rebel, she was a survivor.
How do you ensure that your characters are 'in period' and not modern people transported into the past? It may explain the attraction of 'time-slip' novels where characters with modern attitudes can provide a commentary on past values and beliefs. What are your thoughts on this?
I research and read and read and read. I fill my head with all sorts of big and little details (weather, landscape, sounds, markets, shoe repair, newspapers, food, drink, housing, bedding, aprons and more) so that when I look out through my main character's eyes, I'm seeing (and capturing) her world as clearly and completely as I can.
While researching this book, what is something you learnt that particularly intrigued or surprised you?
The Earl Grey Scheme surprised me – a program designed to clear out overcrowded poorhouses/workhouses (of young women) and simultaneously provide servants (and wives) for an Australian predominantly-male population. It felt like a program that only makes sense if you are looking at numbers on paper, or from a distance.
While researching for the book, did you learn anything that truly shocked you or were you already aware of much of the history?
I had some understanding of the effects of the Irish Famines of the late 1840s, but the poorhouses/workhouses were a real shock. They were places that families only went to when there were no other choices, because they were near impossible to leave, except by dying. In the workhouse, families were separated, including small children from their mothers. Conditions were barbaric. Throughout Ireland, many remain, but few are occupied, or repurposed.
Biddy is such a vivid memorable character, full of grit! What is your process for crafting characters that are all so different to each other?
All of the girls and young women (mostly between 14 and 18 years old) would have been resilient, first from enduring life-long poverty, then surviving the challenges of the Famine. To be alive was to be strong. I wanted Biddy to show that strength of character while simultaneously grieving all she had lost. I 'inhabit' my main characters and add layers with each draft, until they are as real to me as my family.
When did you first hear the Irish folk song 'The Wearing of the Green' and what emotions or thoughts did the song evoke in you? Is there any Irish in your heritage?
I first heard The Wearing of the Green folk song when I was searching for a title for my novel. I'd tried and rejected so many titles. Nothing seemed to quite fit. But one of the things that had stuck with me after visiting Ireland was how important music and songs were (are) in keeping alive the stories of the past. I do have Irish heritage, and one of my forebears arrived in Australia around the time this novel was set. After I submitted The Wearing of the Green, my choir and I learnt to sing the folk song. In learning it, I travelled further down research rabbit holes to understand all the included references.
Biddy's friendship with Kanyul is one of the only reasons that she survives living with and escaping from the Morrison's. Why was it important to include a bit of First Nationer's perspective in the book?
If we are to move forward as a nation, we must acknowledge our First Nations in our literature as well as in our laws. I can't tell their stories, they're not mine to tell, but I can have my characters respond to them. I researched the colonial history of the area where my story is set and also consulted with knowledge-holders in writing Kanyul and her family group.
An important theme in the book is the importance of family and you show how family can take many different forms. How do themes emerge in your books? Do they arise naturally or do you set out to highlight a particular issue?
I guess there's a bit of both. I wanted to look at racism as it appeared both in Melbourne and beyond, so that was intentionally explored, but other themes appear as I draft and redraft and I will hone them as I need to. Family is always important, no matter what sort of family.
What do you hope people take away with them after reading The Wearing of the Green?
I want readers to get lost in my created world, to be curious about the time in which it's set. I want them to believe in and cheer for Biddy. I would like them to be able to recognise racism and gender politics which seem to be recurring themes in history. Why don't we learn?
Are you working on any more historical novels? If yes, can you tell us a bit about it?
I am currently part way through the first draft of another historical novel for a similar audience to The Wearing of the Green. First drafts are awful, and I'm very much looking forward to getting to the end of this draft. My contemporary main character is currently almost as confused as I am!
Thank you so much Claire, for taking the time to answer our questions. It is always fascinating to find out more about a writer and their craft.
You can find out lots more about Claire and her books at

https://www.clairesaxby.com/

The winner of the Book Links 2023 Award for Children's Historical Fiction will be announced at via zoom on 19th July. This is a free event and everyone is welcome to attend.
Details of the event are here on the Book Links website.