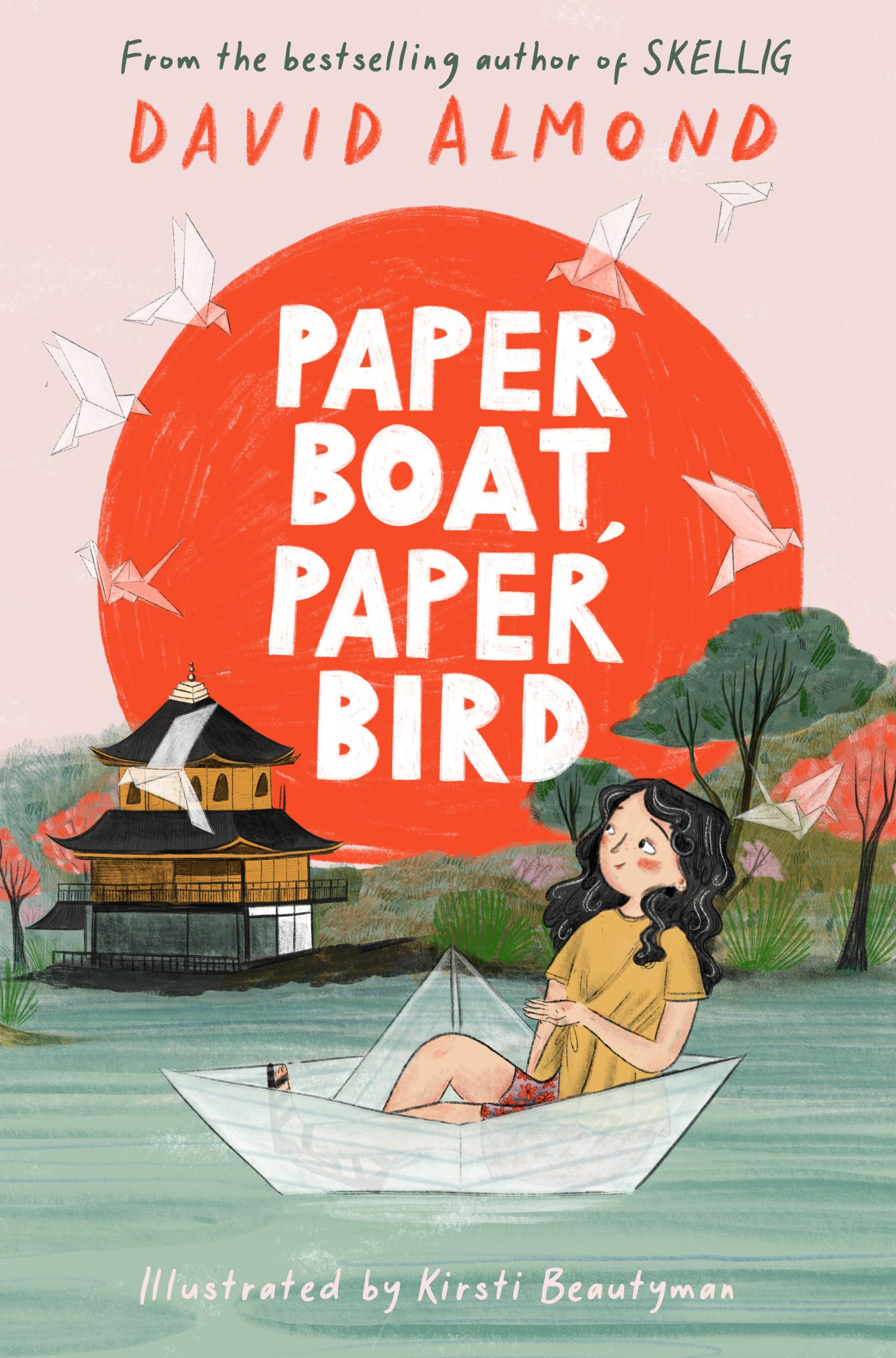 Paper Boat, Paper Bird
By David Almond
Illustrated by Kirsti Beautyman
Reviewed by Helen Gearing
Part love letter to overseas travel and part highly-illustrated short story, Paper Boat, Paper Bird follows nine-year old Mina as she spends a holiday in Kyoto, Japan, with her mother.
In terms of its structure, David Almond's latest work for children is difficult to categorise: the story flows from start to finish like running water, trickling over a handful of scenes without being broken into chapters. It includes exquisite illustrations on every spread, and is short enough to be read aloud by an adult in a single (albeit extended) sitting to a child six years or older, or read independently by a child eight years or older.
It's a celebration of tiny moments – a stranger creating origami on a crowded bus  – and an exploration of the mysterious way Mina feels certain that another version of herself is 'waiting to be discovered or created here.'
For readers who already know Mina from her appearances in other David Almond stories, namely Skellig (winner of the Carnegie Medal in 1999) and My name is Mina (shortlisted for the Carnegie Medal in 2012) this is a chance to see some of Japan's beauty through her eyes while reconnecting with a favourite character.
And beauty isn't just a theme of the novel – the team at Hodder Children's Books (an imprint of Hachette UK) have done an extraordinary job of creating a beautiful artefact. The book includes an embossed hardcover, endpapers printed with origami cranes, high gsm pages, and generous space throughout for Kristi Beautyman's stunning artwork.
In fact, despite the lyricism of the prose, it is difficult to imagine this story feeling truly satisfying without Kirsti Beautyman's illustrations. Beautyman uses a striking palette of black, white, and red to place the reader in the story, and masterfully conveys the delighted awe Mina feels for the Japanese gardens, language, and customs she is being introduced to.
The book also includes an extended Author's Note, where David Almond tells the true story of his adventure visiting the Empress of Japan in her home palace, where they discussed children's literature, translation, and the magic of seeing oneself in a storybook character.
Paper Boat, Paper Bird is a memorable, lyrical story, and will be enjoyed by fans of David Almond's previous works and anyone interested in fine-art illustration.