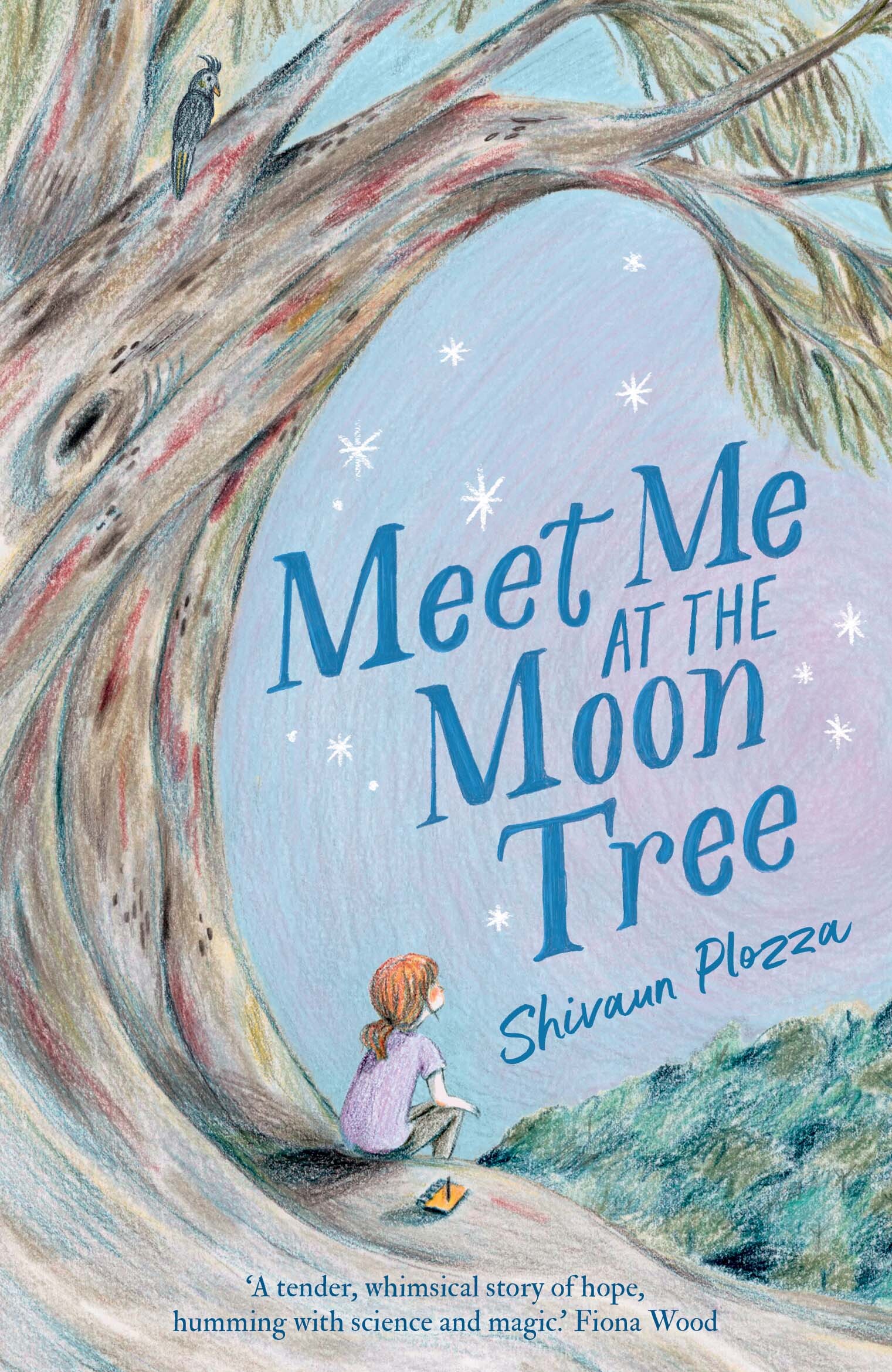 Meet me at the Moon Tree
By Shivaun Plozza
Reviewed by Helen Gearing
In The Return of the Prodigal Son, Henri Nouwen says, "Our brokenness has no other beauty but the beauty that comes from the compassion that surrounds it." Shivaun Plozza's Meet Me at the Moon Tree demonstrates this sentiment exquisitely through the story of 10-year-old Carina Sugden and her family, who are grieving the death of Carina's father.
Carina and her dad shared a love of dendrology (the study of trees) and were captivated with the idea of finding a moon tree: one of hundreds of trees which were planted across the globe from seeds taken on the Apollo 14 space mission.
When Carina's mum moves the family to regional Victoria, Carina is certain she will find a moon tree in the ancient Otway forest, which borders her new home. And when she does, perhaps its stardust magic will help her figure out a way to make her family feel like a family again – rather than a collection of broken individuals.
Alongside the family heartbreak, Plozza sprinkles wry, funny observations, never allowing the reader to feel hopelessly buried in grief. For instance, Carina introduces her brother by saying, '...my brother Jack – he's fourteen, I don't like him, he has a dog called Kevin and he thinks he's going to play for Richmond when he grows up but Kevin's got more chance than him.'
Family dynamics are at the heart of this story, and Meet Me at the Moon Tree plants the reader directly within the Sugden family – following Gramps in his unstinting efforts to support his grandchildren (and find the perfect coffee), Jack as he pushes the world away, Mum as she uses DIY renovations to escape the overwhelming burden of not only her own grief but that of her children, and Nanna June, whose worry for her daughter increases the pressure on their relationship.
Each member of the family (along with Carina's new friend, Betty) is complicated and believable, and I haven't read a novel which develops its secondary characters with this much sensitivity since Craig Silvey's Runt. Unlike Runt, however, Moon Tree is told from a single point-of-view – a remarkable testimony to Plozza's craftmanship.
Meet Me at the Moon Tree will settle on the hearts of readers ten years and older who enjoyed Peter Carnavas's My brother Ben, Karen Foxlee's Lenny's Book of Everything, and Nova Weetman's The Jammer
Teacher's Notes