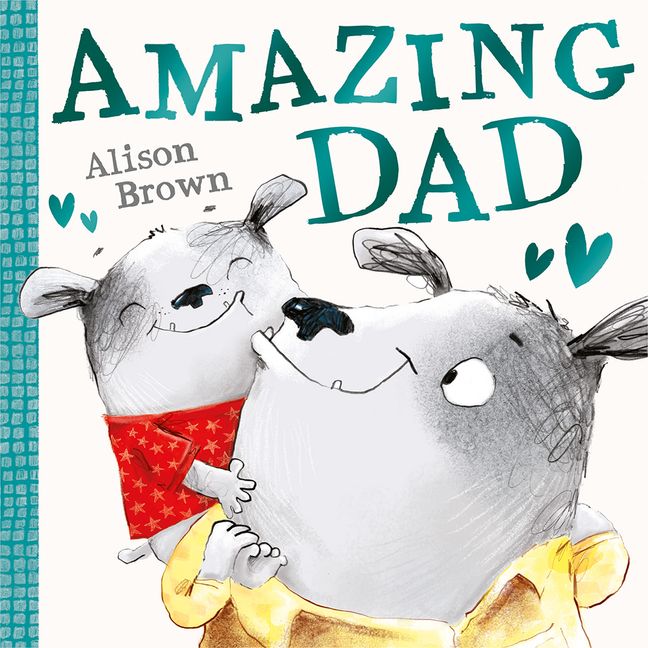 Amazing Dad
By Alison Brown
Reviewed by Mia Macrossan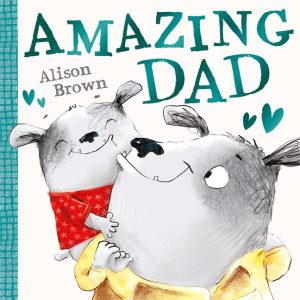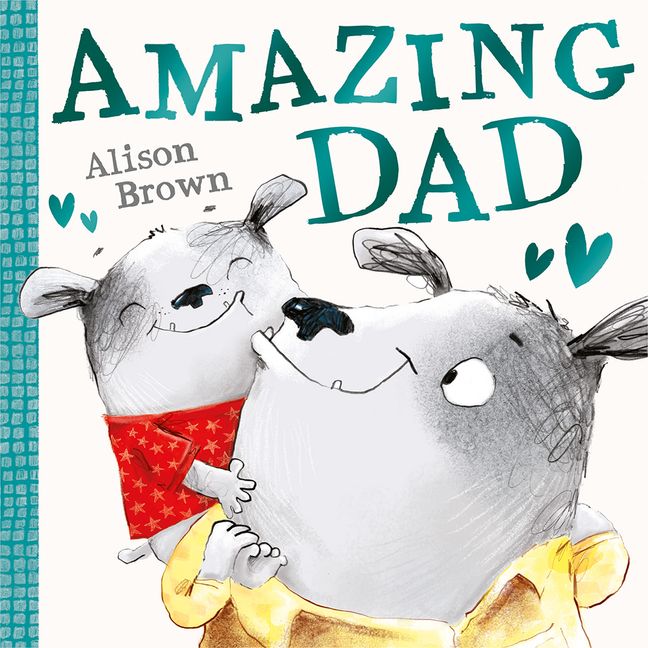 Alison Brown is the creator of Amazing Mum and the soon to be published Amazing Brother so we can see that she has a thing going for looking at and presenting families in all their different and amusing ways.
Amazing Dad is an affectionate look at dads, showing them doing all the things – great and not so great – that make them so important in a child's life. We see dads singing and snoring, shopping in the supermarket, telling stories, and more.
Alison shows fathers in a sensitive, inclusive and positive light. Included are the ones who sometimes live apart, the ones that come in pairs, are in a wheelchair, and for me, particularly touching, the ones who become part of your blended family –  the 'dads who've made you theirs,'.  The spread shows a gorilla dad walking with his two sons who are nothing like him (not quite sure what they are) but all three are wearing the same jumper and look super relaxed and happy.
Alison uses animals, dogs, hippos, cats, zebras, hedgehogs, crocodiles to represent  families in all their rich variety. The rhyming text is brief and to the point. The illustrations are deceptively simple with little background putting the focus on the figures and extending the text with humour and showing the loving relationship between father and child.
A charming book for Father's Day or any time of the year.