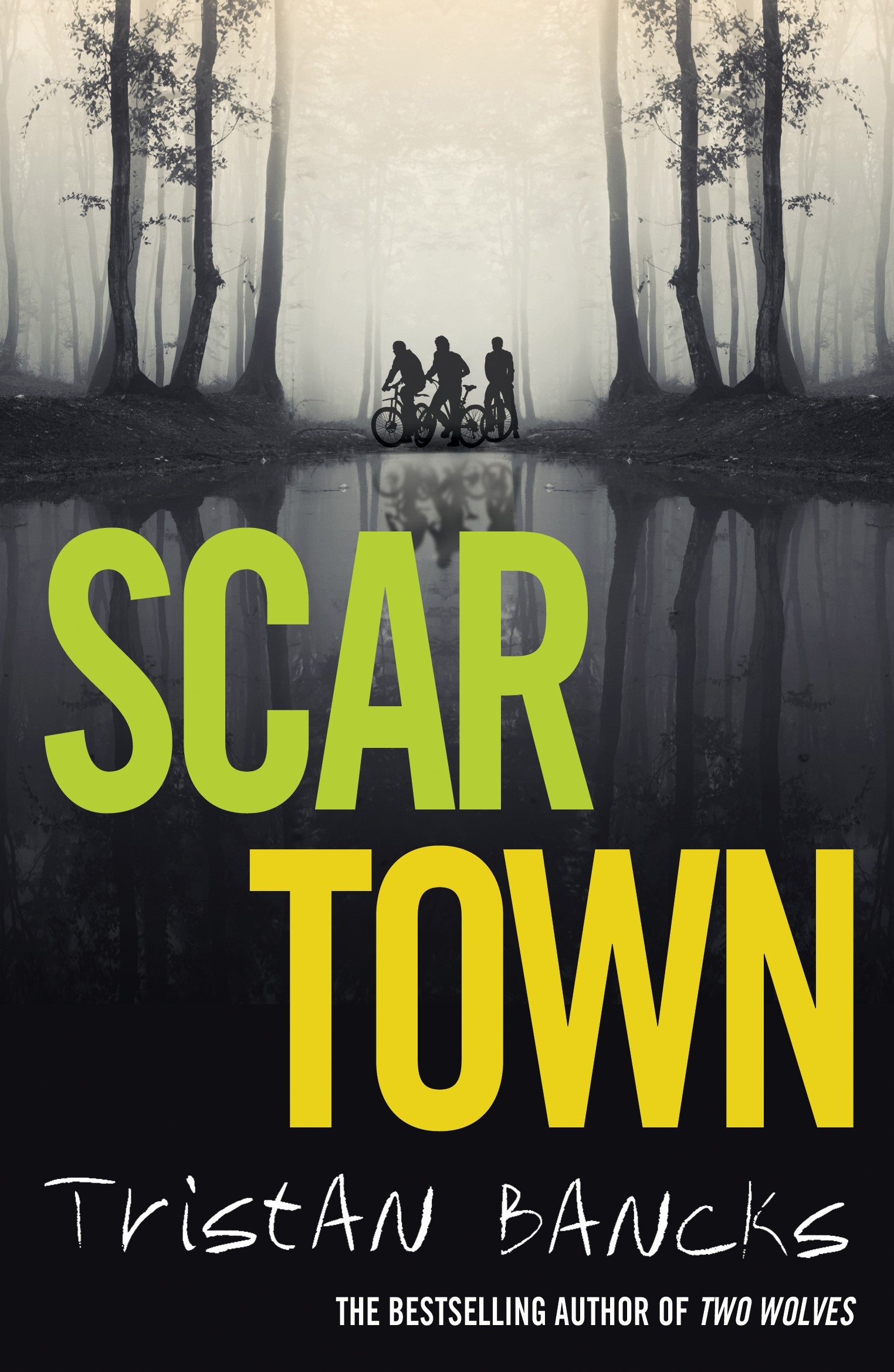 Scar Town
By Tristan Bancks
Reviewed by Sophia Evans

Tristan is the acclaimed author of Two Wolves, The Fall, Detention, Cop & Robber, Nit Boy and Ginger Meggs. His books for upper middle grade and young adults are fast-paced mystery thrillers with carefully considered serious themes at their core. Scar Town is another winner in this genre.
Fresh blood; footsteps through shallow water; a missing dad; and a half-submerged house. From the very first page, the novel gripped me by the throat that  refused to be put down.
Seven years after their old town was submerged by the building of a dam, Will (the 12-year-old main character) and his friends, Dar and J (short for Juno), explore Old Scarborough which has emerged after years of drought. The friends ride their push bikes down to check it out, then dare each other to swim out to one of the partially submerged houses.
What could be scarier than a drought bringing to light a whole bunch of sodden, weathered houses? Finding bones and a stash of cash in the wall of one of those houses! Plus, someone knows that they know, and wants to keep the secret buried in the past.
Will grapples with moral and ethical dilemmas throughout the story as he toys with the idea of going to the police to hand in the money, while J believes in finders' keepers. Will, Dar and J agree to not tell anyone for 24 hours, but time slips away as they try to track down who owned the house and find out whether the bones could be Will's missing father. A dangerous mission to uncover the truth ends in a… great ending that I won't spoil here!
Short, punchy sentences, along with realistic dialogue create instantly relatable, believable characters. Tristan has a way of weaving words into graphic vividly cinematic scenes full of tension and strong emotion.  Serious themes of friendship, family, and loss underpin the fast paced action making this much more than just a thrill ride read.
Scar Town is written for ages 11+ and will appeal to fans of Two Wolves, rather than fans of Nit Boy.