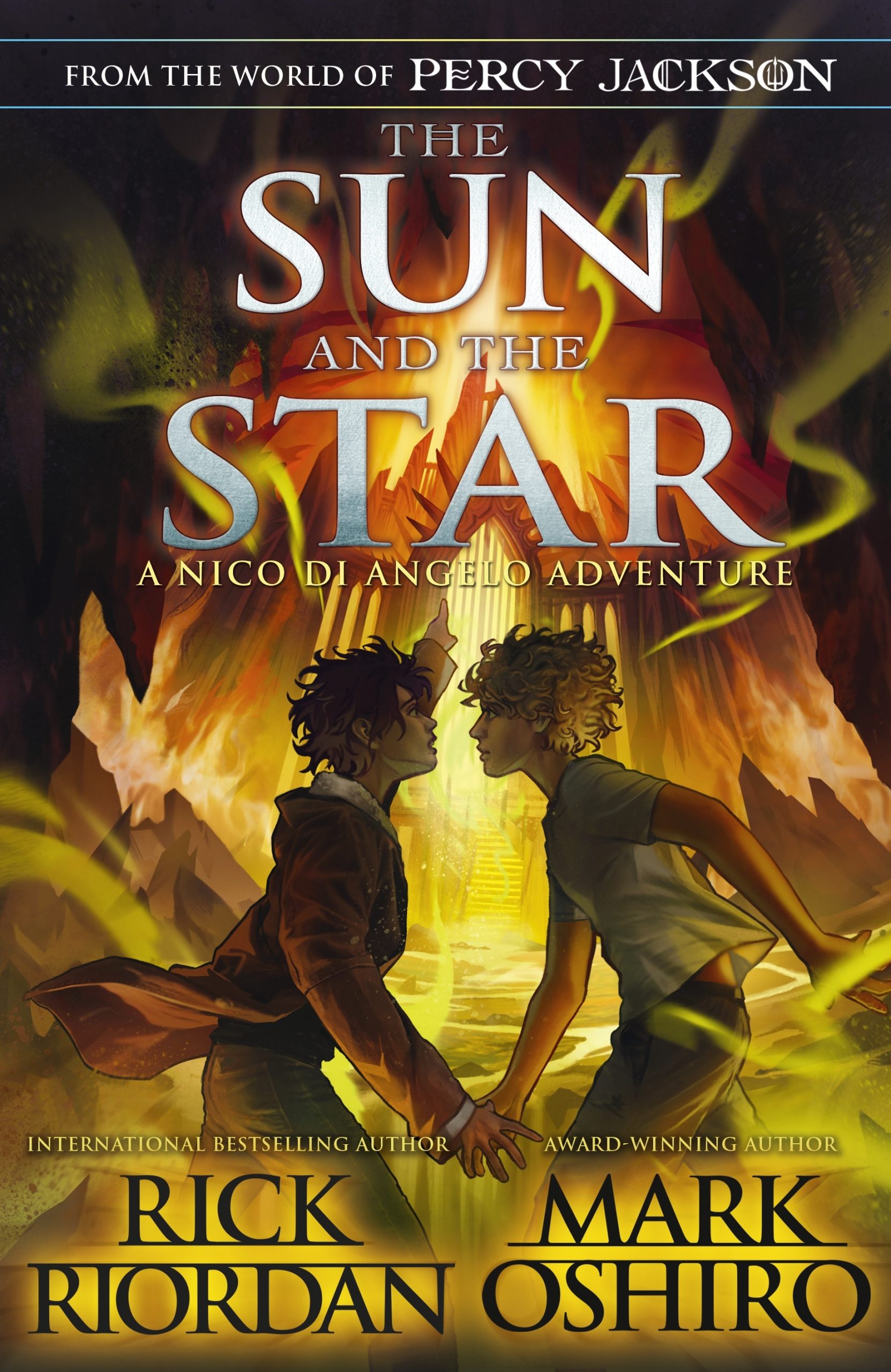 From the World of Percy Jackson: The Sun and the Star (The Nico Di Angelo Adventures)
By Rick Riordan and Mark Oshiro
Reviewed by Helen Gearing
With over 25 books comprising three main series and several spin-offs, The Sun and the Star is the latest standalone instalment in the Percy Jackson universe by collaborators Rick Riordan and Mark Oshiro.
For those unfamiliar with the Jackson juggernaut (i.e. 190 million book sales, two film adaptations and a universe-wikipedia built by fans with over 3,500 articles) the novels centre around Camp Half-blood – a training school for half-mortal children of Greek gods.
In addition to the everyday pressures facing contemporary teenagers, the students who study at Camp Half-blood must also battle Hellenic monsters and navigate bizarre family dynamics (like an immortal parent being punished by Zeus and transformed into a classmate).
 The Sun and Star, however, follows fifteen-year-old Nico Di Angelo (son of Hades) and his boyfriend Will (son of Apollo) as they venture into Tartarus, the most dangerous realm of the Underworld, in order to rescue a friend of Nico's whose cries are mysteriously haunting Nico's dreams.
For Will, this mission is especially dangerous as being away from the sun affects his body and his mind. However, he is determined to not abandon Nico, who has already lost almost everyone he has ever cared about.
 At its core, The Sun and the Star is a love story exploring whether Nico and Will will be able to confront their own insecurities and biases in order to keep caring for one another.
The Sun and the Star offers a satisfying conclusion with series potential and will be enjoyed by readers twelve years and older who are fans of previous books from the Percy Jackson universe. It includes frequent cameo appearances from favourite characters and plenty of pop culture references and puns which balance tense, high-stake scenes.
The Sun and the Star is a solid collaboration and a fun, modern-day extension to the canon of Greek mythology which has fascinated readers since Ovid's eighth-century best-seller, Metamorphoses.