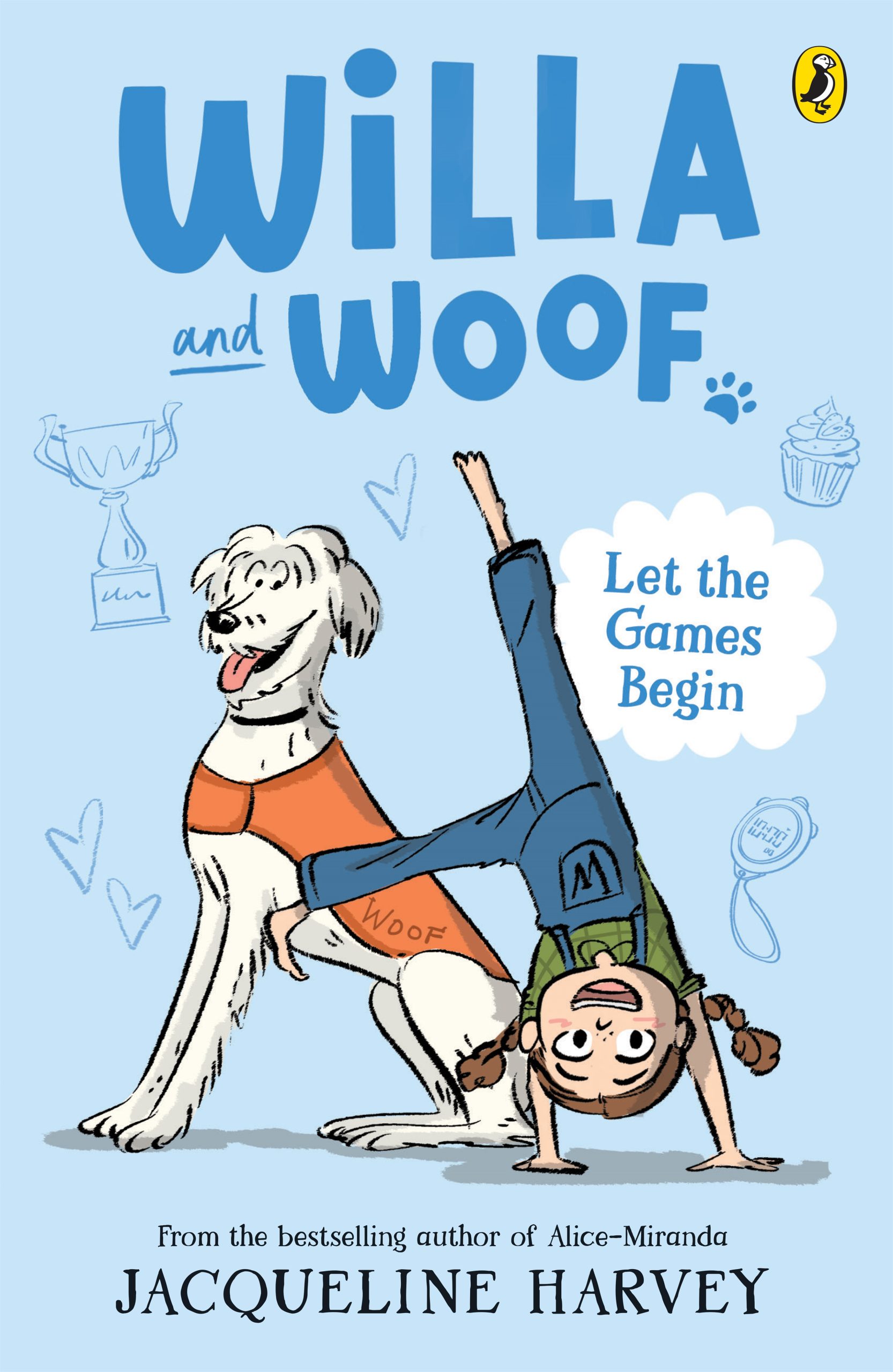 Willa and Woof Series: #4 Wedding Rescue & #5 Let the Games Begin
By Jacqueline Harvey
Reviewed by Liane McDermott
Wedding Rescue and Let the Games Begin are Jacqueline Harvey's latest books in the Willa and Woof series, which follows the adventures of eight-year-old Willa and her best four-legged friend, Woof. 
In Wedding Rescue, the story begins with the threat of bushfires reaching Willa's community. The town is saved, but the wedding venue, where Willa's Aunty Jane was to be married, is burnt to the ground and the wedding is cancelled. With Willa's 'never say never' attitude, she's determined that the wedding must go ahead, even if she has to organise it herself!
Willa's optimism and determination are challenged, though, in Let the Games Begin. While Willa and her friend Tae help organise a tournament of friendly contests between children from their primary school and the elderly residents of Sunset Views retirement village, her upcoming gymnastics competition doesn't run so smoothly. As someone who always fixes things, Willa has to come to terms with the things she can't control.
In the Willa and Woof series, Jacqueline Harvey, author of the popular Alice-Miranda, Clementine Rose, and Kensy and Max series produces an endearing, true-to-life junior fiction series. Willa's character shines with kindness, resilience and unwavering determination, but there are so many other colourful characters (apart from her dog, Woof) that Jacqueline Harvey brings to life, like Willa's 'grumpy' best old-age friend Frank who lives next door at the retirement village; and her best same-age friend Tae dresses up each week to test out what he's going to be when he grows up.
Doused with humour and heart and witty observations of everyday life, these two recent books in the Willa and Woof series will delight children aged 6-9 years.