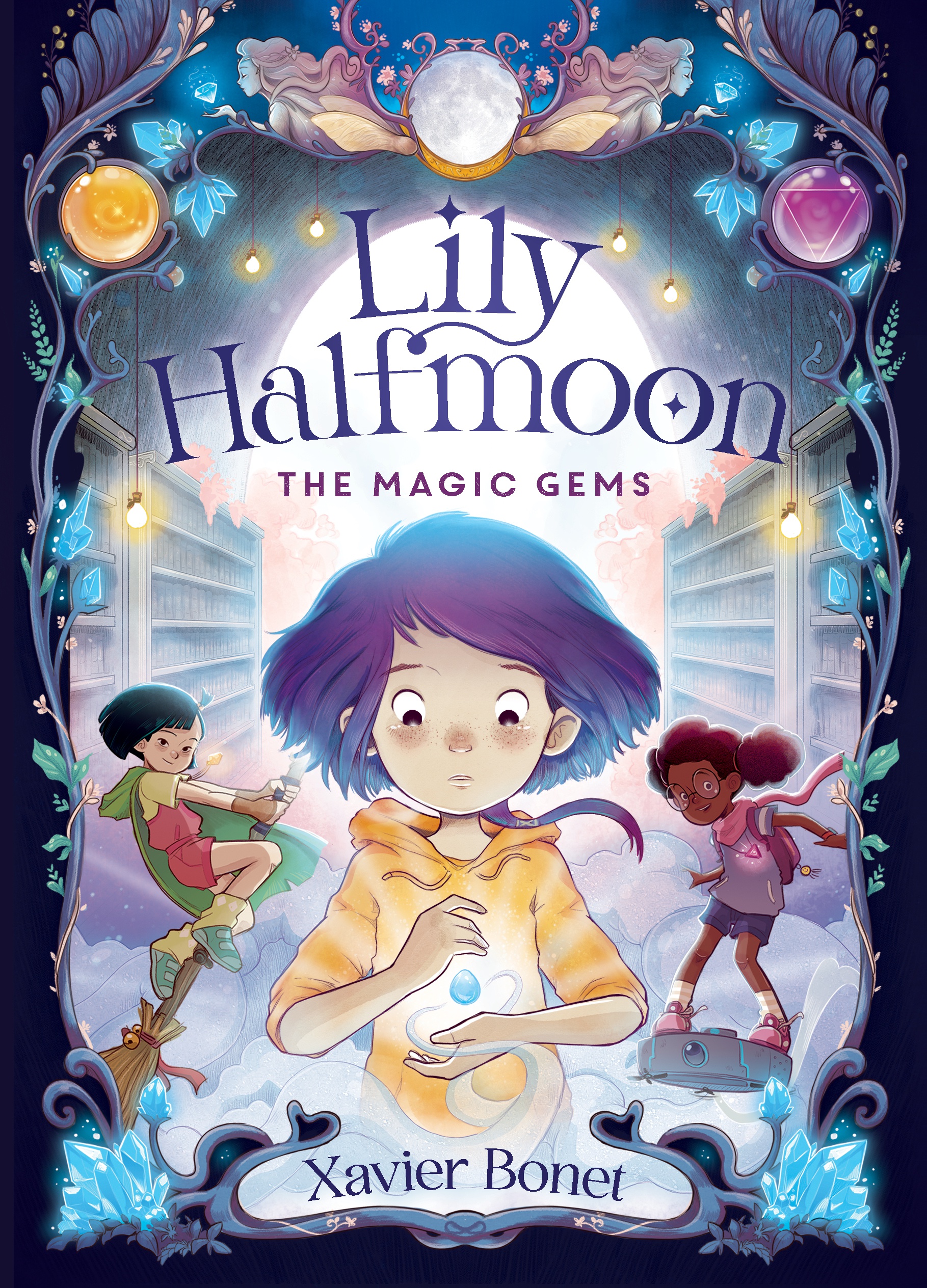 The Magic Gems Lily Halfmoon #1
By Xavier Bonet
Translated by Marie Trinchant
Reviewed by Mia Macrossan
Xavier Bonet is a writer and illustrator who lives in Barcelona. He has worked on many titles including the graphic novel version of The Wind in the Willows. The Magic Gems is aimed at readers 7+ especially Harry Potter fans.
Lily Halfmoon has just moved to a new house in a new town and must start her new school. She is not happy, worrying about whether she will make friends and whether she will have to take a test as soon as she gets to school.  But surprise, she quickly makes friends with Gigi and Mai who take her to the Library of Magical Studies after school as, another surprise,– Lily is a witch! She must learn magic, and find her animal guardian and gemstone, while keeping her new identity a secret.
She also has to protect the people in her town from an evil and dangerous creature on the loose. How will Lily cope with all these challenges? With the help of her new friends, Gigi and Mai, of course and her own new found powers.
This story is full of familiar elements, magic creature, flying brooms, gems with special powers, guardian animals, all presented in brightly coloured graphic art.
Fantasy lovers will enjoy all the magic and delight in this created world where everyone is special.