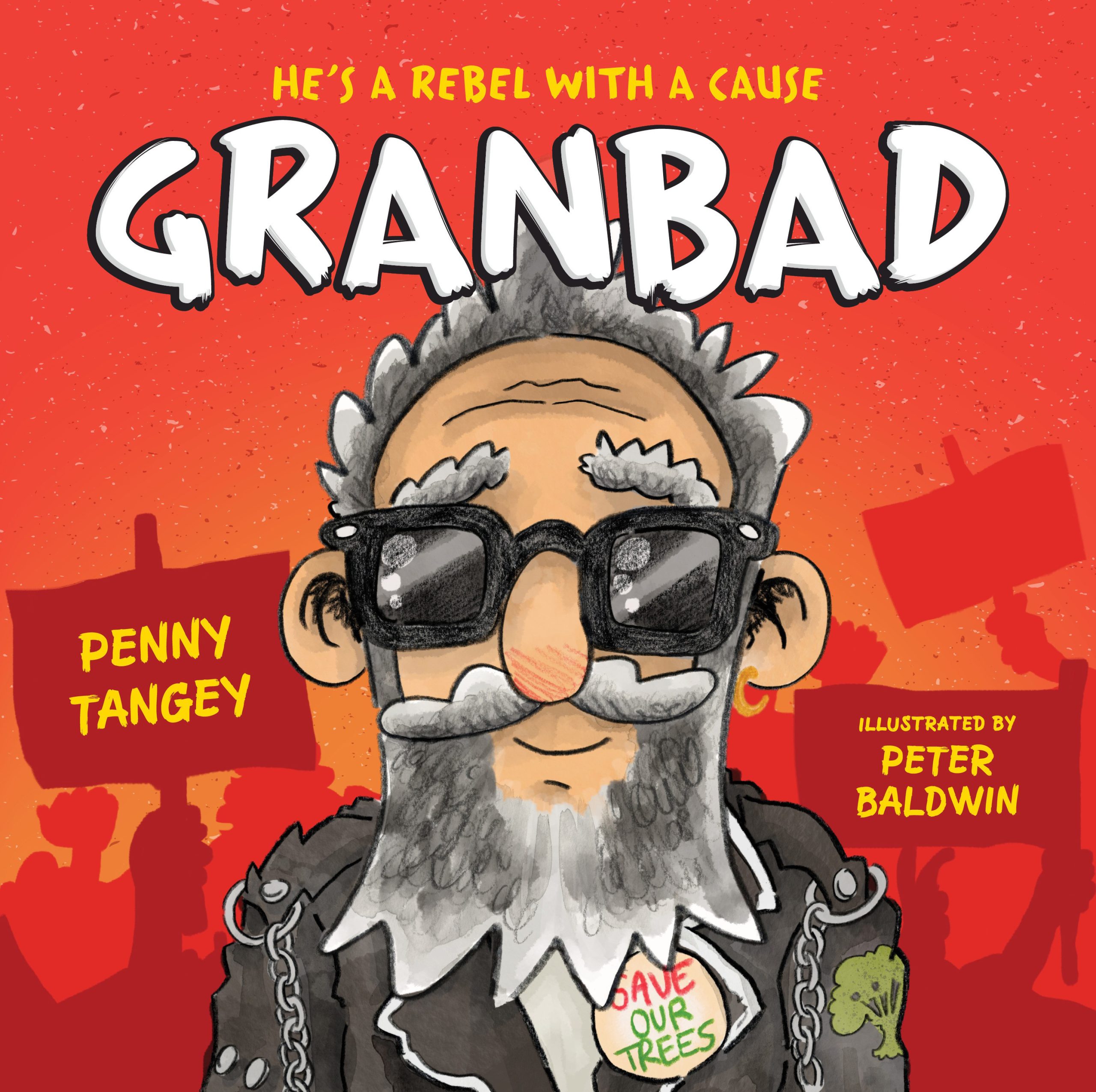 Granbad
Written by Penny Tangey
Illustrated by Peter Baldwin
Reviewed by Margarite Igras
With a background in comedy, television and working in museums, Penny now writes fiction for young people. Granbad, her first picture book is a humorous story about a grandfather who actively bends the rules to get some positive social and environmental outcomes.
Peter Baldwin, a Sydney based illustrator and primary school teacher has illustrated several books including the Maxi the Lifeguard series as well as Dave Hartley's TC series. This is his debut picture book illustration.
His grandchildren call him Granbad because he often breaks the rules. He offers the grandchildren unhealthy treats, doesn't have screen-time limits with them, uses inappropriate words and reads to them way past their bedtime.
But when a protest march is called to save the native forests where the Greater Gliders live, he proclaims that Sometimes you have to break rules to do what's right. Secretly, they love the behaviour of their rebel Granbad especially when he donned a greater glider costume during a protest march and broke the law when he perched himself on a tree platform to prevent the bulldozers from clearing the forest.
Both the text and illustrations capture the serious and funny sides in this story with expressive and colourful cartoon illustrations, of a stubborn free-spirited Granbad and his many illegal activities, the warm relationship he has with his grandchildren and the community of protesters that include his extended family.  The scattering of humorous text such as the t-shirt with OLD FARTS FOR FORESTS with some suggested alternatives such as bum-rumble or bottom-blast will surely bring a laugh to the younger reader.
This is a humorous and feel-good story which will  capture the attention of the younger reader. For further discussion, the author has included some additional information about Greater Gliders at the back of the book.