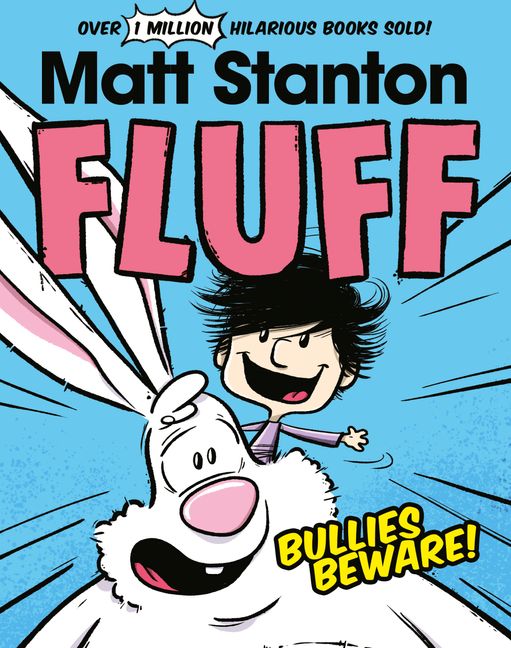 Fluff, Bullies Beware! (Fluff, #1)
By Matt Stanton
Reviewed by Mia Macrossan

Matt Stanton is the bestselling author of the Funny Kid series along with dozens of others, ranging from  picture books to middle-grade novels with graphic novels in between.
Fluff, Bullies Beware! is the first in what will no doubt be another popular series. Firmly aimed at lower middle grade. It is set out in short chapters,with minimal text per page and plenty of illustrations that carry the story along. It is carefully and cleverly written to appeal to everyone's funny bone, full of slapstick comedy, perfect for children just developing confidence in reading.
Gilbert has a giant stuffed toy rabbit as his best friend which is handy as he is being bullied by Carl, a boy in his class and  his neighbour. Carl and Gilbert (always helped by Fluff) start a hilarious tit for tat war of retaliation which escalates to ridiculous proportions, involving drones, wedgies, underpants, parmesan cheese and even a rescue in outer space. There's also a talking fish, who is the only one giving sound advice.
The underlying message of how to deal with bullies is not hard to comprehend but is presented in such a humorous way that children will easily understand it as they read about Gilbert and Fluff shenanigans.
Another winner for this deservedly popular and talented creator.