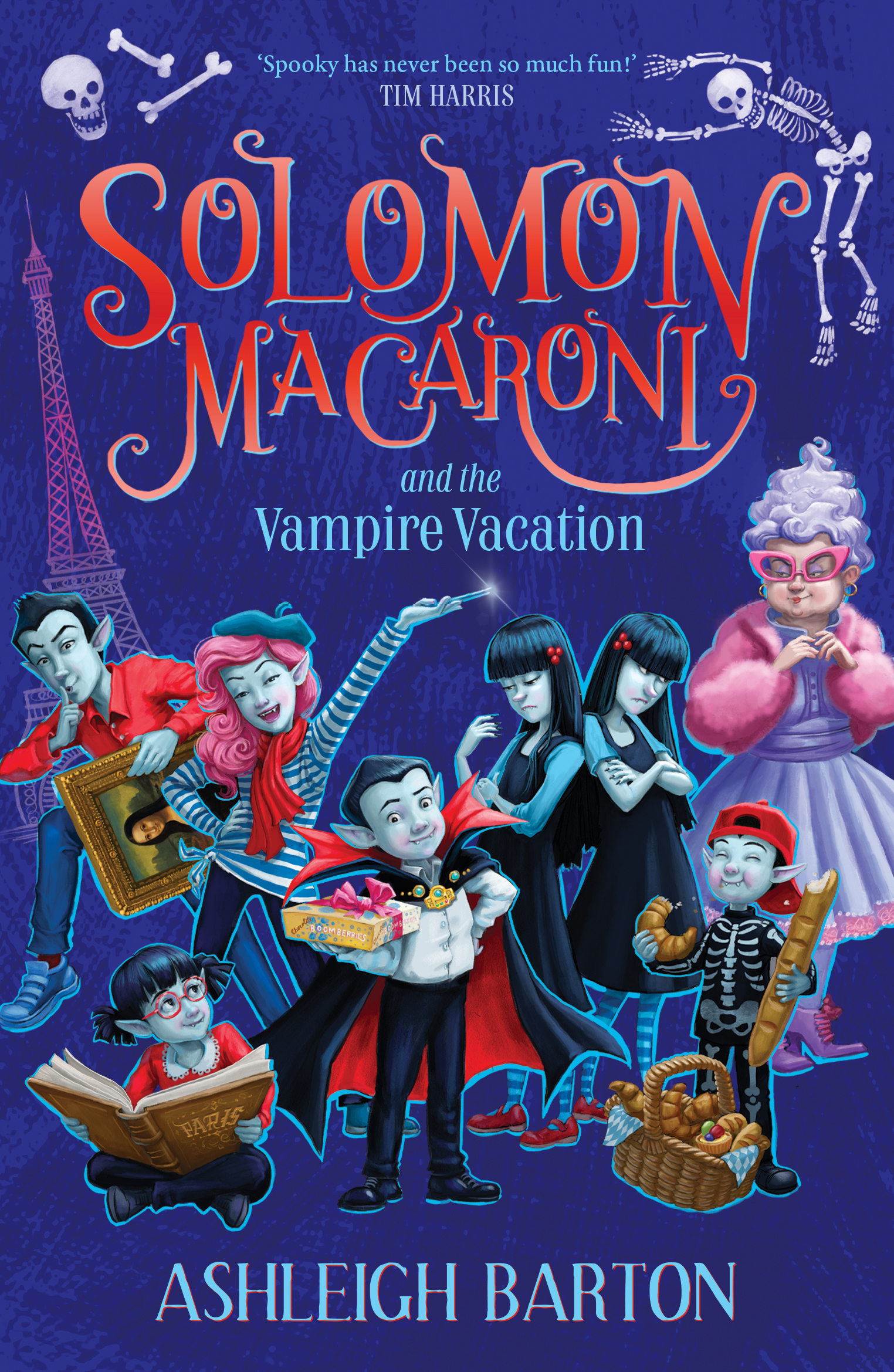 Solomon Macaroni and the Vampire Vacation
By
Illustrations by Sarah Davis
Reviewed by Mia Macrossan
Here is the second adventure of the well mannered vegetarian young vampire, Solomon Macaroni, the first in the series being Solomon Macaroni and the Cousin Catastrophe,also reviewed in StoryLinks.
Solomon is still staying with his uncle, the famous Count Dracula and his six mischievous children. He is now getting the hang of coping with the constantly pranking Dracula children and even comes up with a few pranks of own. His friendship with Lucy, the one sensible cousin, is still strong and helps him get over missing his parents who are away on a round the world cruise.
While on a holiday in Paris the children decide to steal the Mona Lisa for Dracula as it reminds him of his long dead wife. They are aided by the very helpful, very pink hotel manager who turns out to be an evil fairy with an agenda of her own. What follows is a crazy mixed up story where skeletons, gargoyles and Paris underground catacombs all play their part. Lucy and Solomon work hard to restore order before evil reigns supreme in the beautiful city of light.
Filled with details about Paris and peopled by some fascinating subsidiary characters this story gallops along fueled by humour and some subtle moral insights. Dracula stills talks like Greta Garbo ' It vas fate'…on getting old…'I just alvays thought i vould do it vith her.' Don't start imitating him as it is very catching!
Lots of fun for everyone and I am already looking forward to Solomon's next adventure.