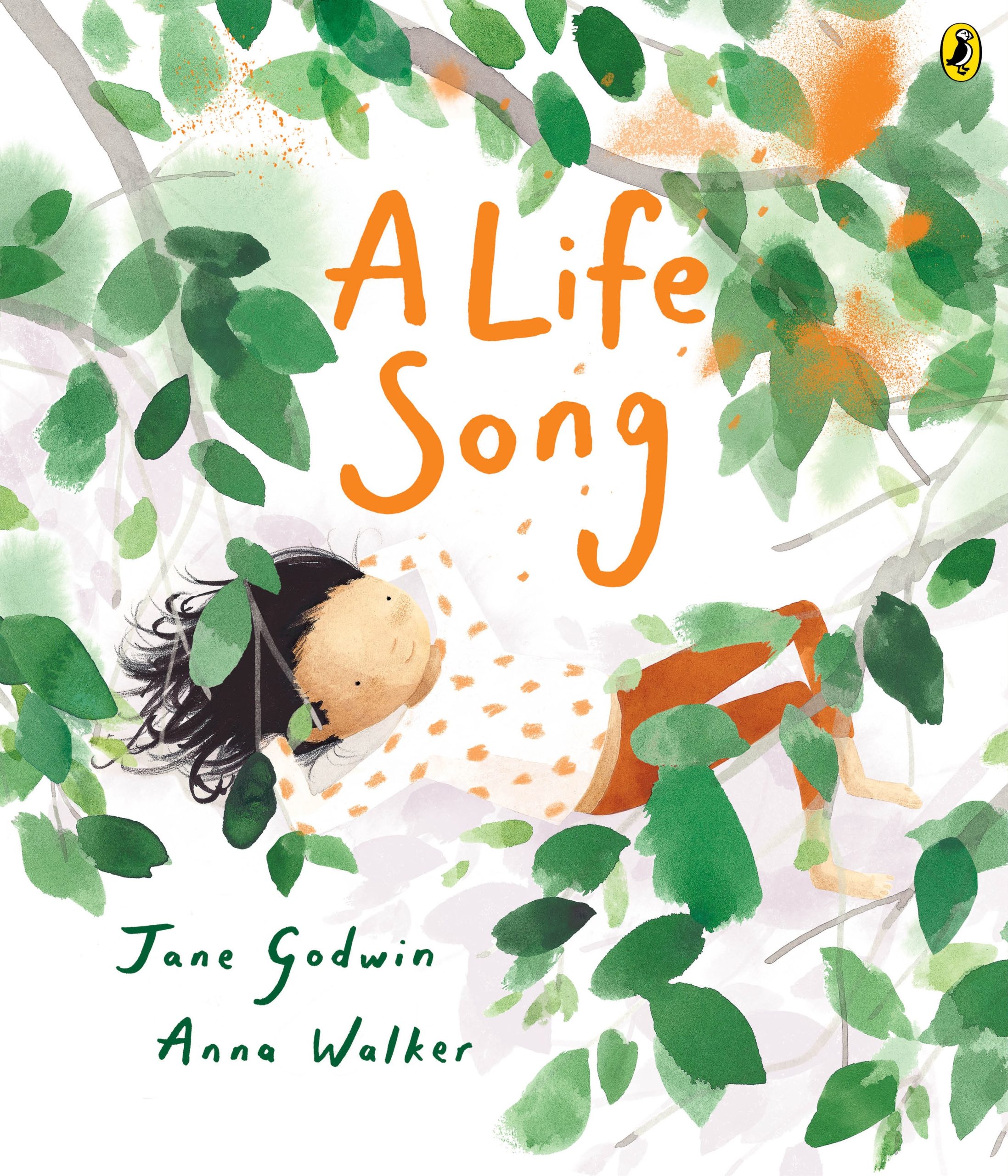 A Life Song
By Jane Godwin and Anna Walker
Reviewed by Lara Cain Gray
Jane Godwin and Anna Walker are accomplished and celebrated Australian children's book creators adept at bringing warmth, charm and a playful child-focused perspective to every publication. A Life Song is a little different, being told in second person, possibly from the perspective of a parent to a child. The theme is reminiscent of Dr Seuss' Oh The Places You'll Go, or Peter Carnavas' The Boy on the Page. It is a whimsical exploration of each new human's unique 'life song', and the way it morphs and changes over time.
When you are born, you make up a song.
It doesn't rhyme and it isn't long.
As you grow, your song builds to include the voices of new people and experiences, the perspectives of those who love you, and the imprint of some unexpected scars. Sunshine and moonlight and seasons and stars, and, eventually, everything you hold dear. In lyrical rhyming prose, this book takes us through a childhood, emphasising the importance of love, connection and resilience. There are some bigger themes – such as our place in the universe – and some close focus issues – like coping with loss. The artwork mostly uses vignettes to capture small, impactful moments, with some especially charming examples of inter generational love and learning.
This is a really beautiful book, but may, in the end, be more appreciated by adults than young readers. The rhyme scheme does lend itself well to reading aloud, although the deeper concepts may be lost without some scaffolding. The theme, lush illustrations and optimistic resolution, however, make it an ideal gift for a new parent or family working to overcome challenges.
Lara Cain Gray

's book A Grown Up's Guide To Picture Books is being published soon.