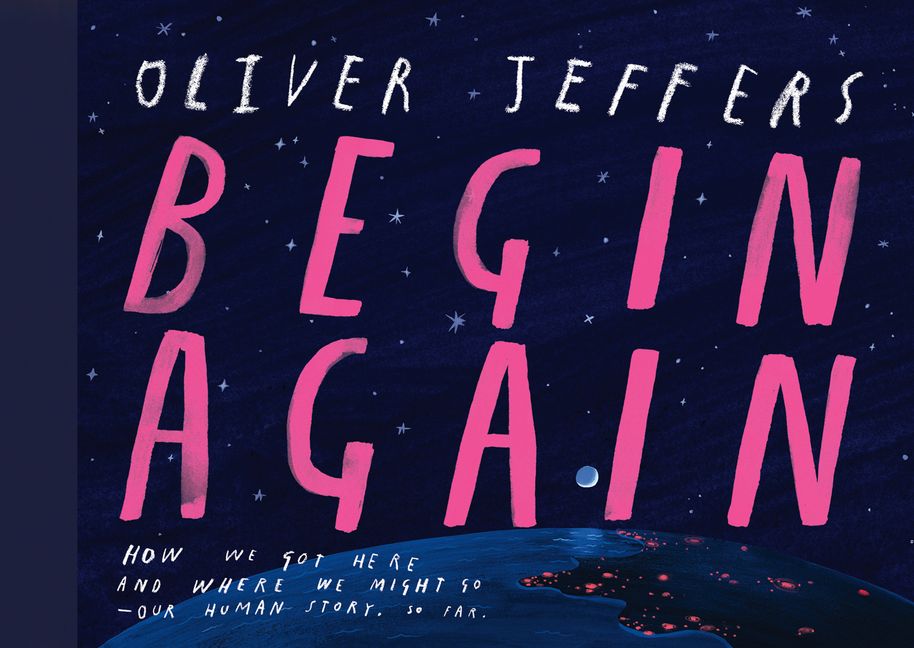 Begin Again: A map of our past and guide for our future
The Story of How We Got Here and Where We Might Go
By Oliver Jeffers
Reviewed by Lara Cain Gray
Oliver Jeffers is an award-winning and best-selling author and illustrator who's responsible for some iconic contemporary children's books, including The Day the Crayons Quit. As his art has gained renown, he seems to have had greater opportunity to experiment with content, exploring the Big Questions in books about parenting, the environment, and his own creative process. Begin Again is an ambitious contribution to his portfolio, following 'humanity from the origins of our journey through history.'
 Jeffers cites this as 'one of the most important projects I've worked on', and fans will enjoy exploring the familiar vibrant colour palette and deceptively simple art style, alongside a poetic exploration of the human experience. The hardcover is in an unusual landscape size, with 112 pages including an Author's Note essay at the end. Although this is promoted as a children's book, it is equally an artistic experiment for all ages. Younger readers may need to approach it in installments, or dip in and out. It's a giftable 'coffee table book' for older readers.
Whilst some spreads of this epic work are beautifully composed, many of the book's core messages – about human impact on the planet and embracing a sense of community – are available in a lot of other books, including some of Jeffers' own (e.g. Here We Are). It is, however, an optimistic book, which will be refreshing for younger readers who are frequently overwhelmed or disempowered by conversations about our global future.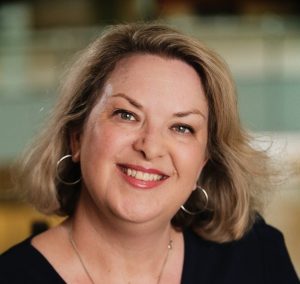 Lara Cain Gray

's book A Grown Up's Guide To Picture Books is being published in  2024.