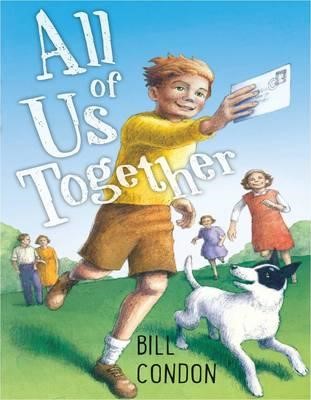 All of us Together
by Bill Condon
About Kids Books 2017 paperback 160 pp $14.99  ISBN 9780994642806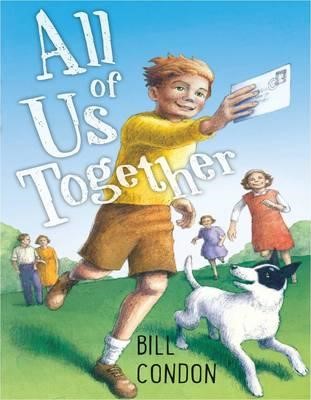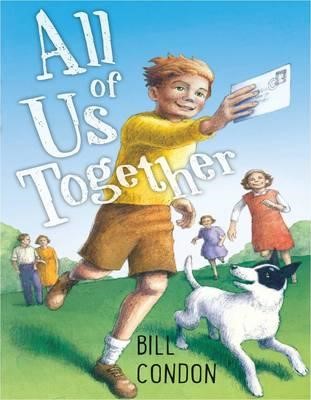 If you fancy a visit to 1930s Australia, Bill Condon's junior fiction novel All of Us Together is sure to transport you there instantly. Imagine facing the prospect of having to kill your beloved dog because you can't afford to feed him. This is how we are introduced to Bill Condon's atmospheric story set in Australia's Great Depression years, told through the eyes of 12-year-old Daniel. I was not only hooked but also immediately drawn into the life of a humble close-knit family, struggling to make ends meet.
With little food on the table and no jobs available, Daniel's father is forced to travel in search of work, leaving Daniel with big shoes to fill looking after his mother and sisters. Daniel sets off in a well-meaning attempt to find work and improve the family's lot, but faces a moral dilemma when his best friend leads him astray. When tragedy strikes, Daniel's integrity is further tested and he's forced to make some tough choices around friendship, honesty and loyalty.
Along with his family and friends, Daniel's character is immediately believable. His thoughts and actions are well described showing a sensitive but cheeky boy who loves a good prank, and who sometimes struggles with 'stiff upper lip' expectations. Condon pulls together a collection of well-worn colloquialisms typical of the era, and although some of these may challenge younger readers, they lend Daniel's voice a rich layer of authenticity. The author's frequent use of engaging and realistic dialogue generally makes this an easy read.
The story moves at a good pace —  lingering long enough to give the reader a distinctive sense of living conditions at the time, capturing everything from the outside dunny at home to the wonder of travelling in a car for the first time. Condon's use of present tense lends the story a wonderful energy, so you feel like you are right there with Daniel, experiencing all that he is living through.
Of course facing the hardships that Daniel faces isn't exactly a happy topic — we travel on a roller coaster journey with him that navigates poverty, tragedy and grief . Throw in  violence (generally of the playground variety) and harsh realities such as domestic violence and homelessness and you have some pretty sombre themes. However, Condon handles these carefully and his ability to infuse the story with both humour and hope allows us to get past the tragedy and fully understand the choices and risks that Daniel takes in the world that surrounds him.
The strength of standing together as a family and upholding virtues such a honesty, respect and integrity is what prevails above all else to really pull the reader through. While tissues might be needed for some parts of this book, we are ultimately left with a sense of resilience and hope, and the underlying belief that all will be ok in the end.
I can see this book having a lasting impact on young readers and a firm place in Grades 4 to 6 classrooms.
Reviewed by Lyn Halliday