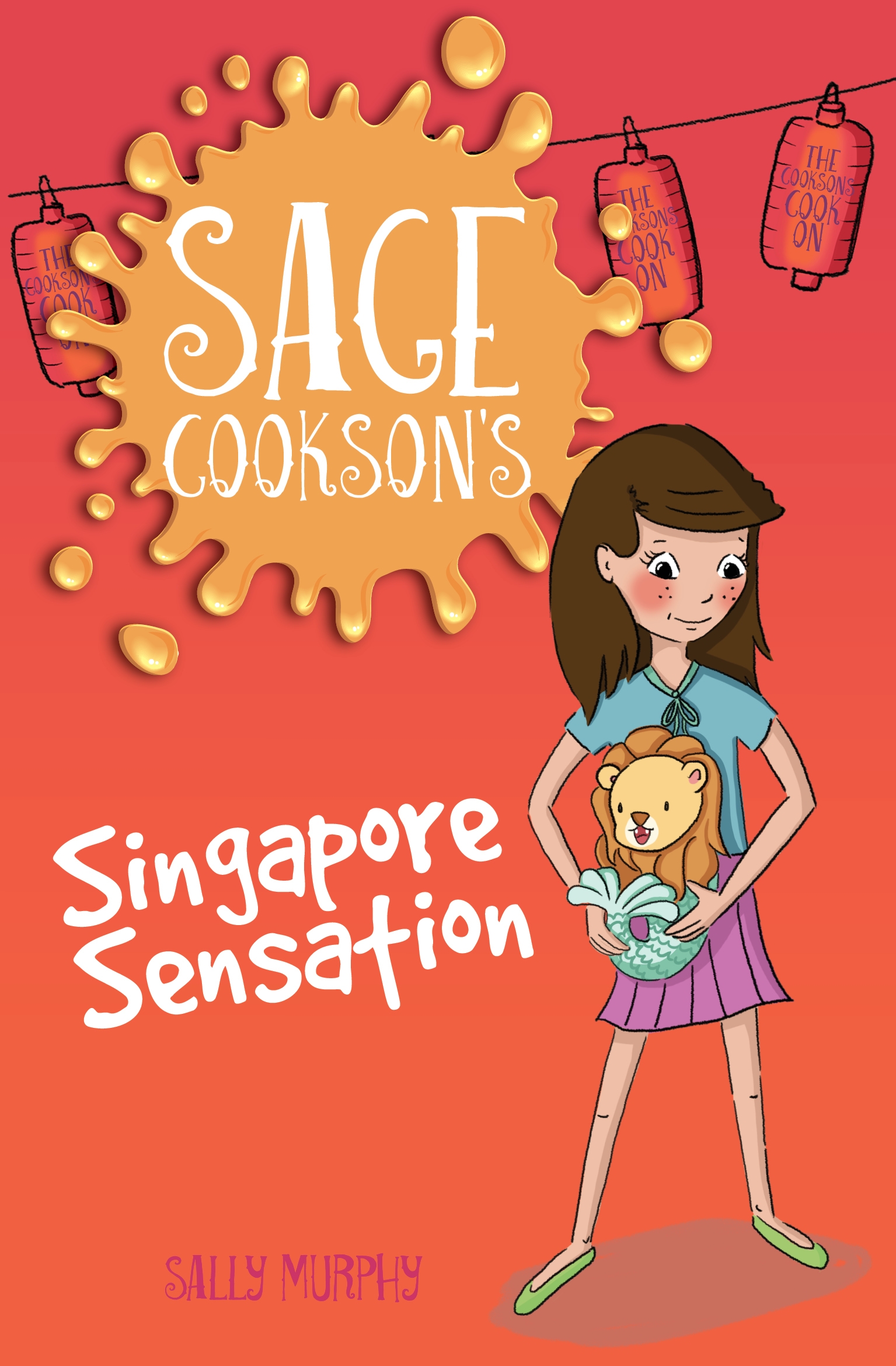 Sage Cookson's Singapore Sensation #4 Sage Cookson
written by Sally Murphy
illustrated by Celeste Hulme
New Frontier Publishing 2017 paperback $9.99 ISBN 9781925059560
Singapore Sensation is book four in the Sage Cookson series.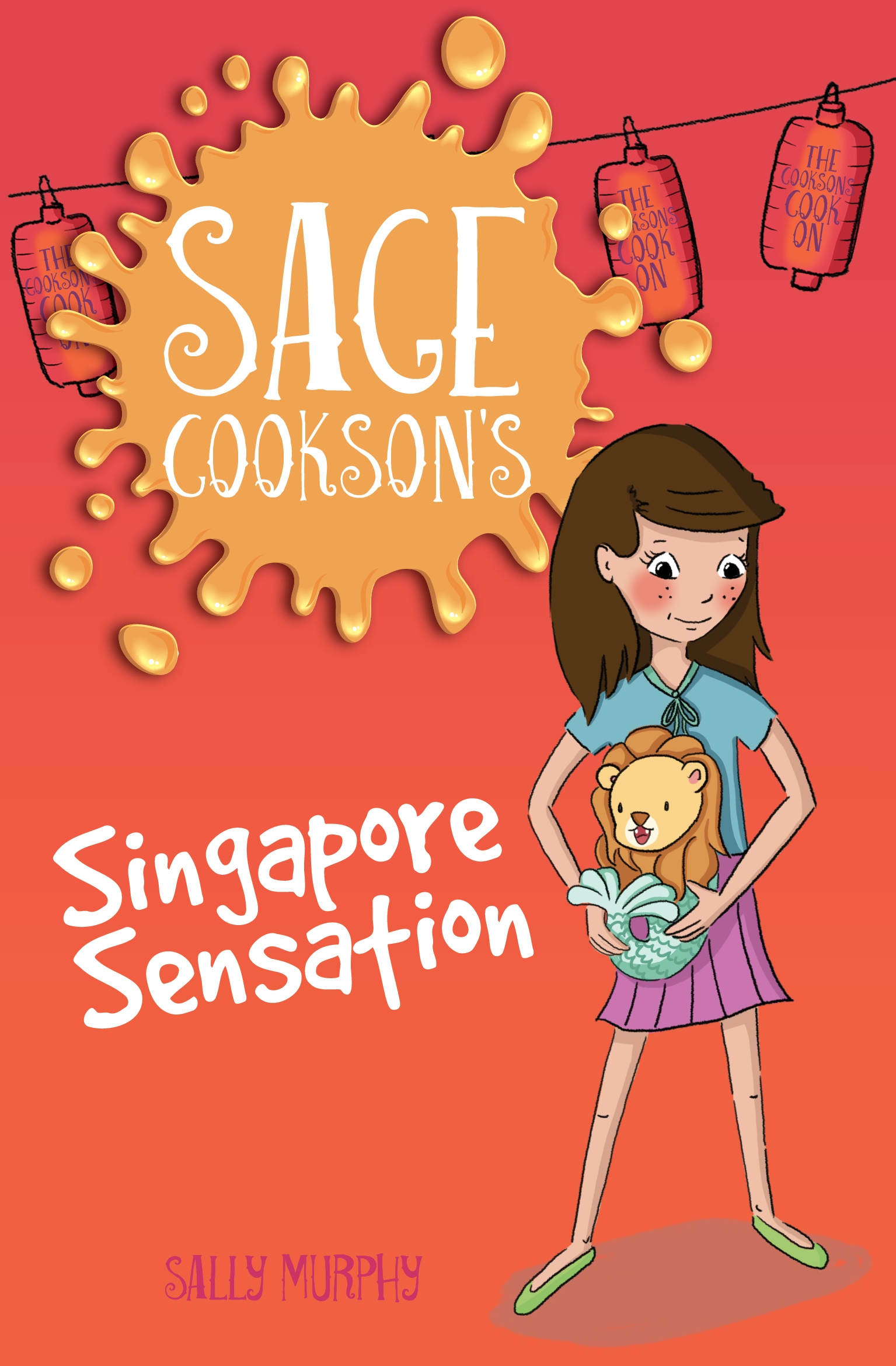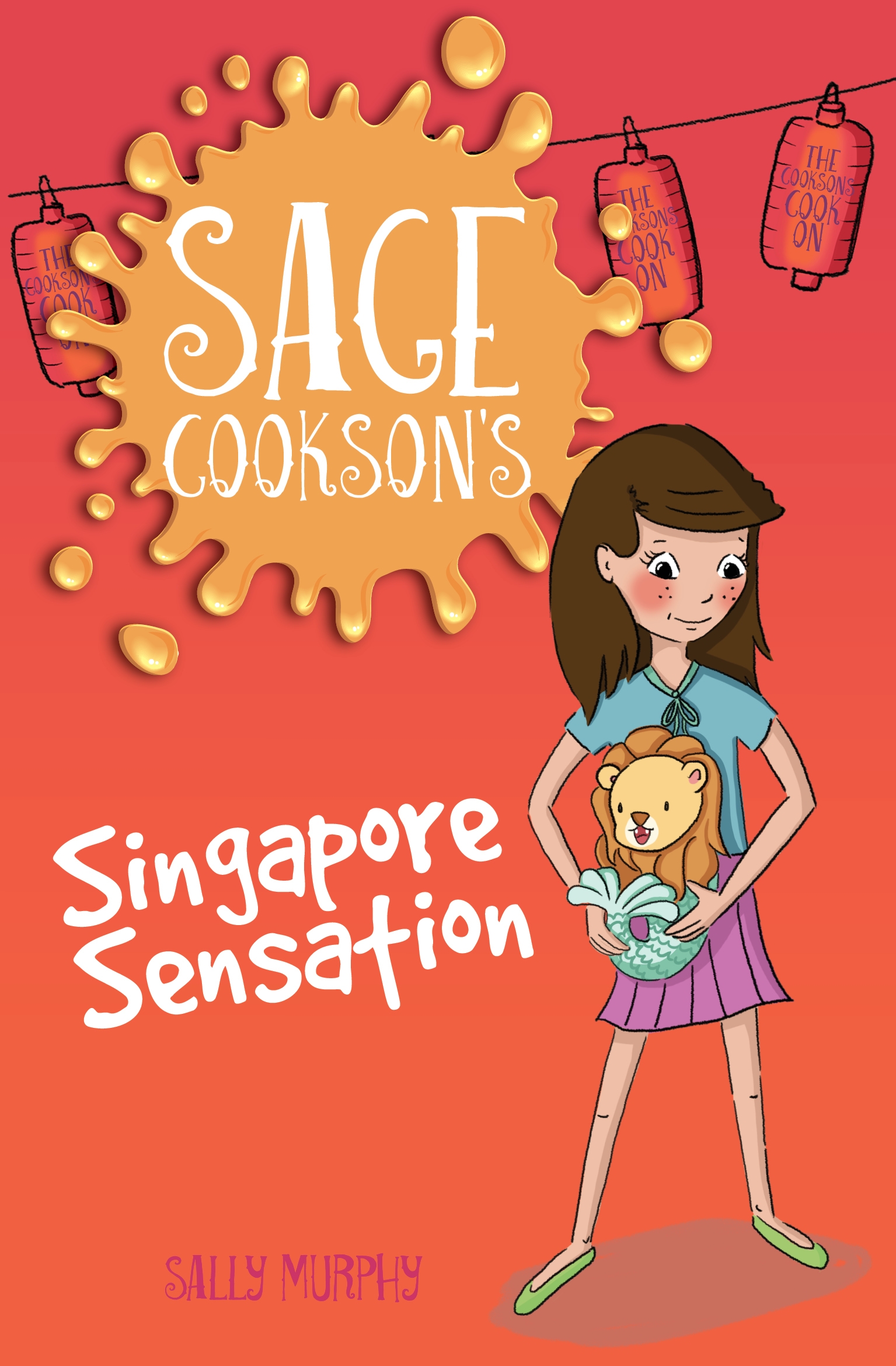 Sage Cookson is the 10-year-old daughter of TV chefs, Ginger and Basil Cookson and accompanies her parents to many locations around Australia and overseas to film their popular cooking show. This time Sage and her parents are going on a family holiday to Singapore. On the flight, Sage and her parents discover an advertisement in the in flight magazine promoting Ginger's upcoming cookbook, The Spice of Life. Sage watches her mother proofread the cookbook manuscript on the plane, but when they arrive at the hotel Ginger discovers it is missing. When they can't find the manuscript, the Cookson family explore many of Singapore's tourist attractions, including food stops to take their mind off the missing book. Sage, however, notices a mysterious lady with pink hair who keeps appearing at the same locations they are and wonders if they are being followed or if she has anything to do with the missing manuscript.
Sage is a confident and independent character, similar to Alice Miranda. She banters with her parents, enjoys travelling with them although at times she still needs their help. While she stays in touch with her best friend Lucy via mobile phone and they update each other a lot on their holidays, it shows a positive way children can communicate when using devices. The mobile phone doesn't stop Sage from participating in the adventures and if a young reader was to visit Singapore's sights, the book accurately describes them.
Sage Cookson is a fun and easy to read series for children because of its short chapters and length, and would suit readers who are into the cooking craze of Master Chef or My Kitchen Rules.
Reviewed by Rebecca Sheraton