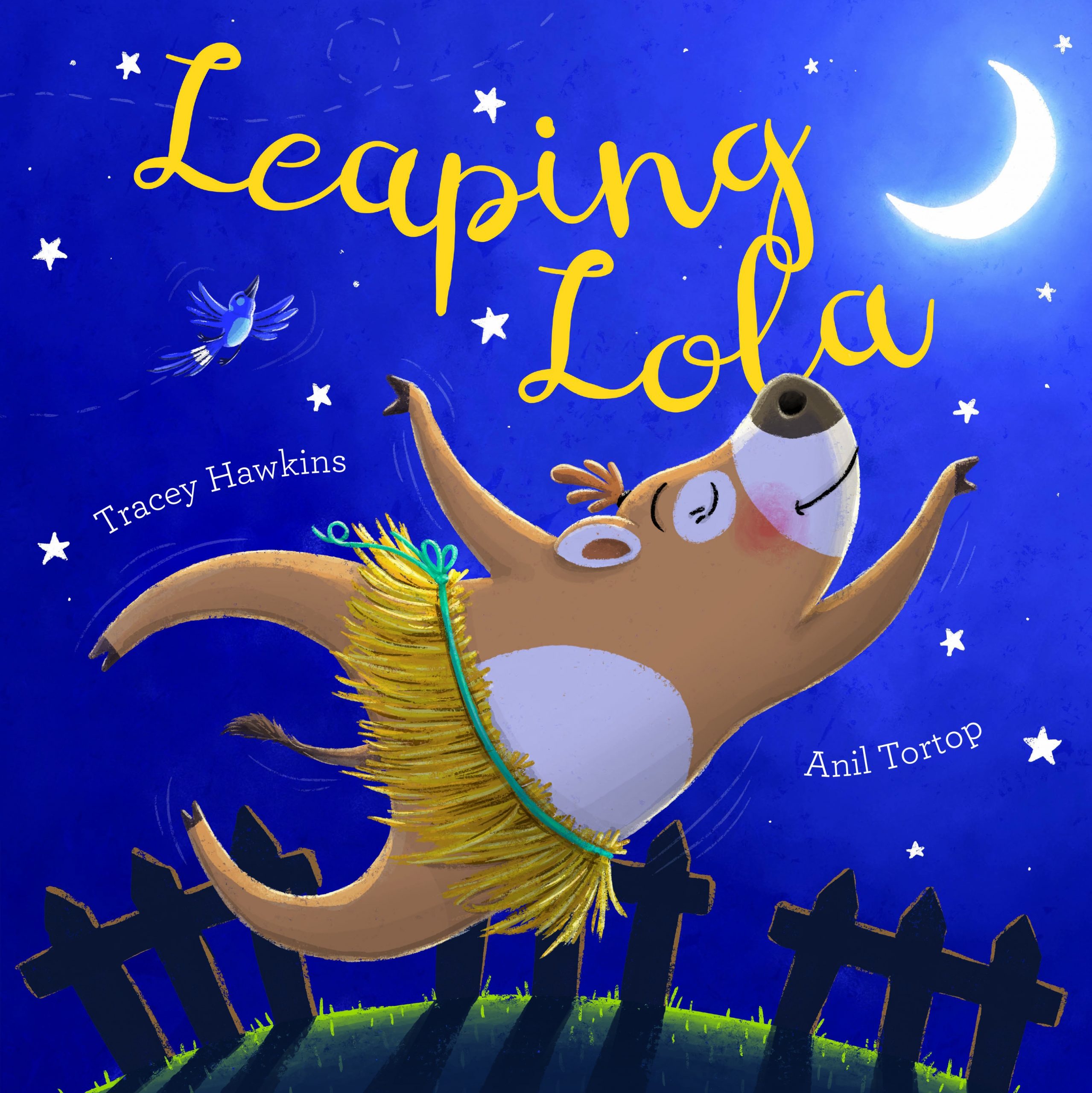 Leaping Lola
by Tracey Hawkins
illustrated by Anil Tortop
reviewed by Sandy Driessens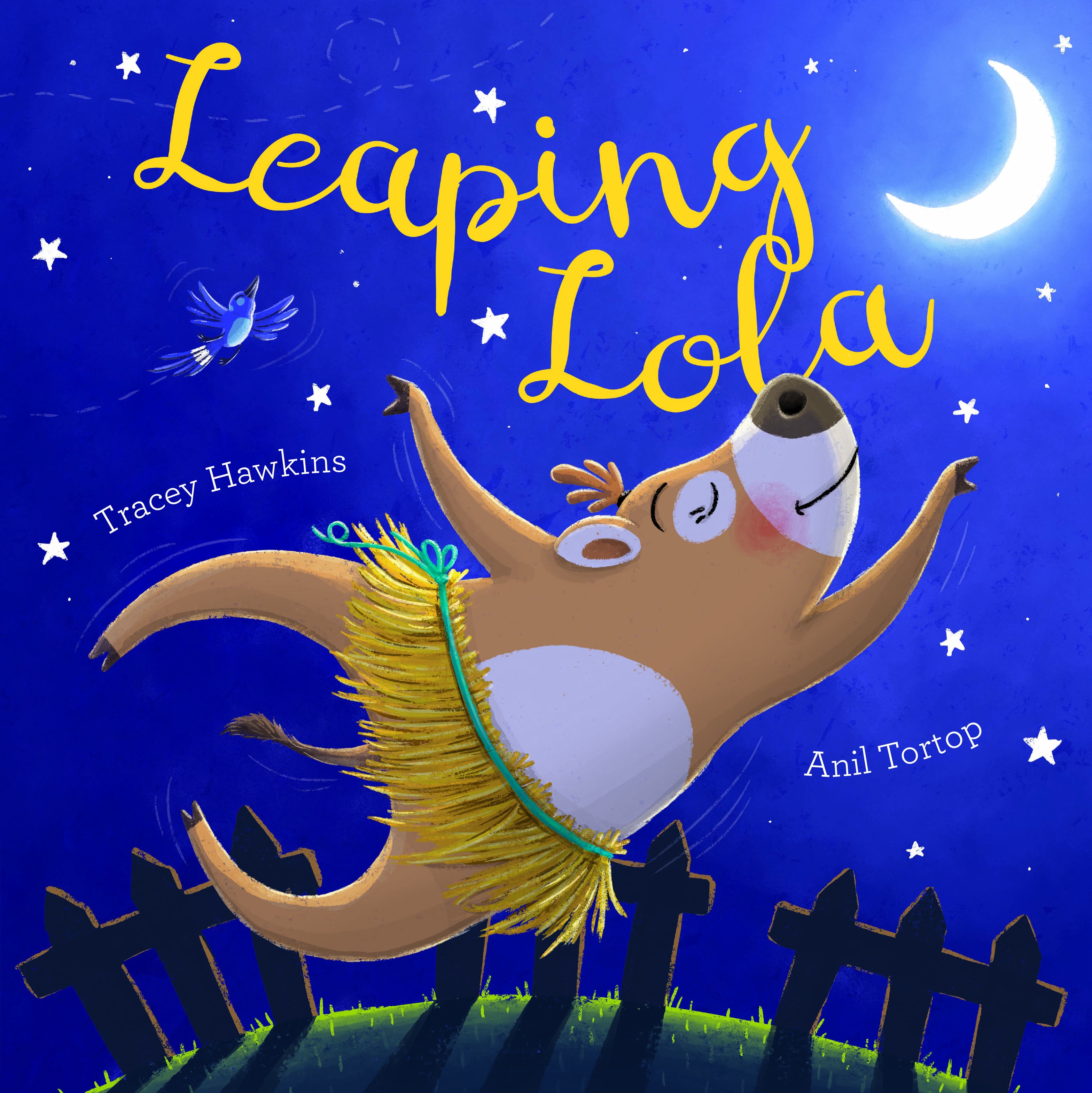 How lovely is this image of a cow leaping in the moonlight and the black and white cow hide print on the end papers. But what is the story behind it?
With clip-clopping of hooves and some fabulous moves, Lola the Jersey cow practices for the upcoming Black and White Ball. However, Clarissa her mother, who doesn't approve of cows dancing, brings her crashing down when she says, "It's a Black and White Ball … and you are brown". Poor Lola's efforts seem to have been in vain but with the help of her friend Pearl the Pig she performs at the Ball with surprising results.
Tracey's use of onomatopoeia and rhyme creates a dancing, musical feel that will engage little ones when reading the book out loud. Her characters' verbal interaction gives insight to their personalities. Anil's  brightly coloured illustrations give a wonderful lightness and movement one doesn't usually expect in a farmyard. The characters and their expressions complement the mood created by the text and the variation and placement of the fonts leaves no doubt this is a dancing story.
This little story contains so many messages in it that is could be adapted for numerous situations. A story of determination, when Lola dances though her mother disapproves … of friendship when Pearl the Pig helps her to follow her dream … of acceptance when the black and white cows follow her lead in the dance … and self-esteem when she realizes she can just be herself.
Suitable for early childhood, this is an engaging book which would be a pleasure to share.
New Frontier Publishing 2019  Hardback $24.99 Age 3 – 6 Picture Book ISBN 978-1-925594-59-1