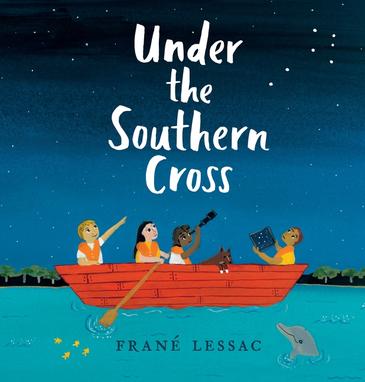 Under The Southern Cross
by Frane Lessac
Reviewed by Kerry Neary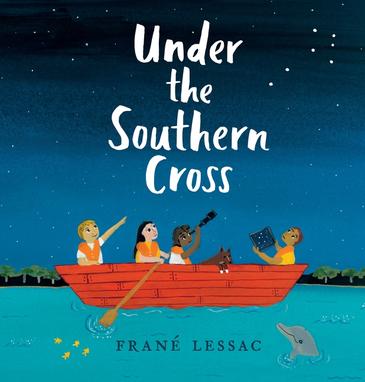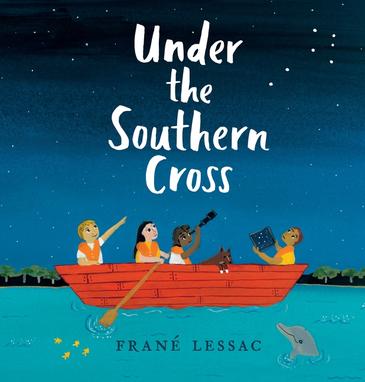 This is a solo offering from the illustrating side of the partnership of Frane Lessac and Mark Greenwood, who create fascinating picture book interpretations of Australian folklore figures: Simpson and his donkey, Ned Kelly, Midnight (at the charge at Beersheba), and others .
This book is one of several solo ventures that Lessac has launched on an Australiana theme, information books treated with an even-hand and colourfully illustrated in her signature detailed naïve style. Fourteen double-page openings show night scenes of iconic Australian events, from penguins at Philip Island; to the open-air theatre at Darwin; and the Min Min lights of Boulia.
The theme of each opening is introduced by a simple lyrical text, with information spread in factoids across the pages. Young readers will marvel at the vibrant action happening in Australia after dark. There's a lot more to learn about this great land that we share in this wonder-filled book of richly glowing colours.
Walker Books 2018 Hardback Picture Book 24.99 Ages 6 – 9 ISBN 9781925381016