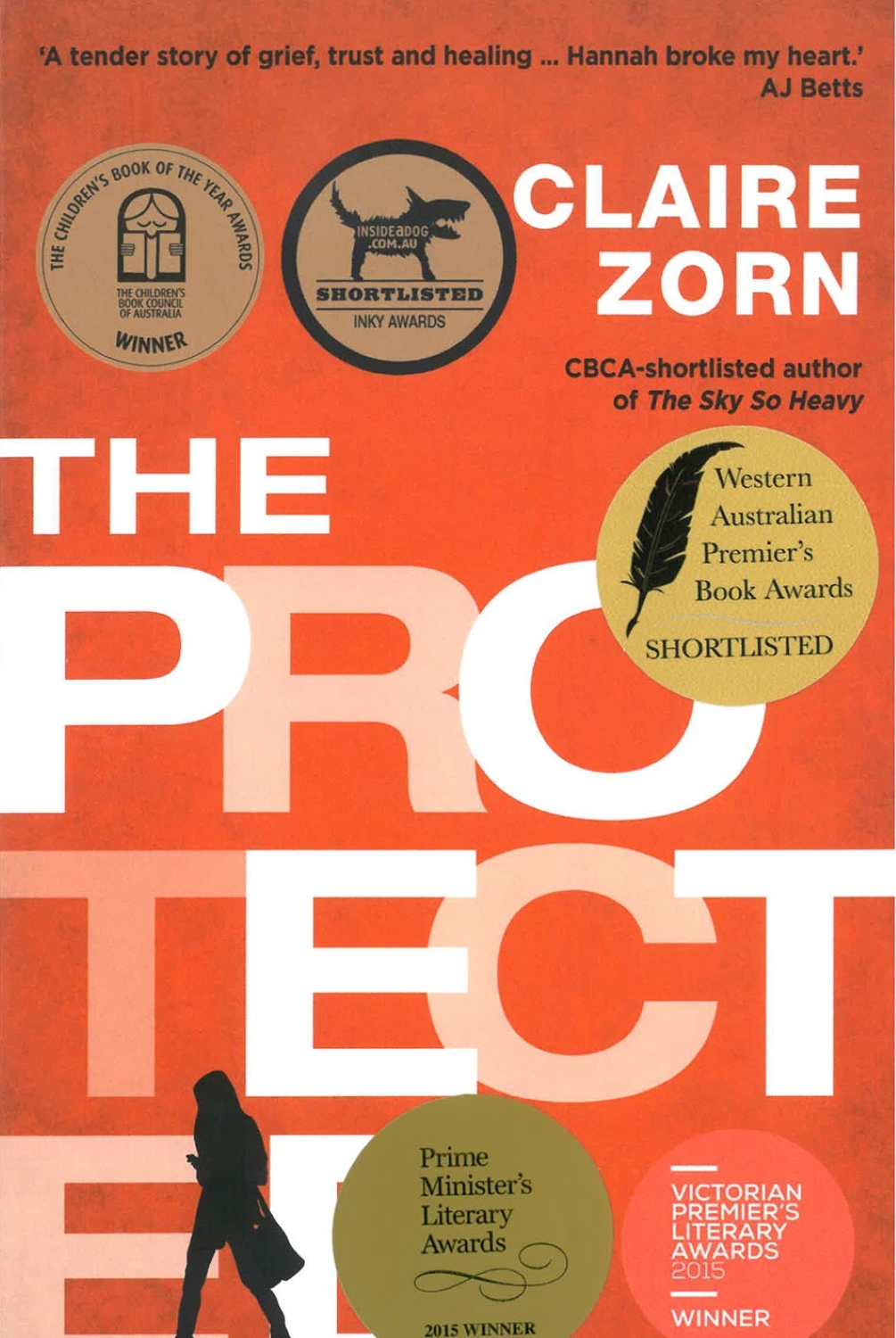 The Protected
By Claire Zorn
Reviewed by Margaret McKay-Lowndes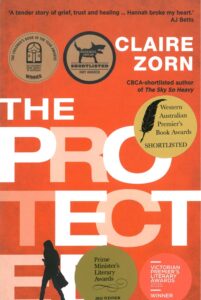 Young Adult novels often take the form of sci-fi, fantasy or dystopia, taking us to amazing worlds full of dragons, aliens, or earth-changing catastrophes. Not so The Protected, an award winning novel by Claire Zorn ,(CBCA Book of the Year for Older Readers in 2015), which  zooms  in on the everyday lives of a family dealing with the death of a teenager in a devastating car accident.
Hannah is psychologically traumatised by the events of the previous year when she was a passenger in a car, driven by her father, which collided with a truck killing her older sister, Kate. Little by little, the awful truth of Hannah's full experience is revealed as she relates events to her trusted school counsellor, Anne, a surprisingly amusing character with a sardonic turn of phrase; and a new friend, the endearing, Josh, who has his own struggles with being an outsider.
The reader is sucked into the vortex of Hannah's emotional world, feeling saddened by the tragedy but also outraged at the injustice of her mistreatment. Hannah's brutal experiences at the hands of high school bullies are heart-breaking. Heart-breaking also is Hannah's mother's deep depression, rendering her incapable of supporting her family. Nanna, while providing practical support, is insensitive to mental health and just wants the family to 'get on with it'. Over-arching all of the emotional trauma is the mystery of what really happened: Hannah's father can't remember, so it is up to Hannah to confront and reveal the awful truth.
Grim as this all may sound, the story is nevertheless hopeful. Empathetic counselling, and the support of new friends, helps the family to heal. Themes of grief, loss and hope will resonate with many young adult readers as well as those who are not so young. Claire Zorn's great achievement in The Protected is to elicit a deep emotional response in the reader through this beautifully written novel.
Recommended for ages 13+
University of Queensland Press 2014