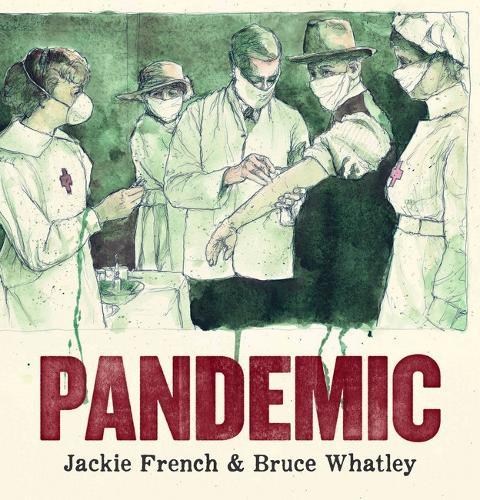 Pandemic
By Jackie French & Bruce Whatley
Reviewed by Melissa Salisbury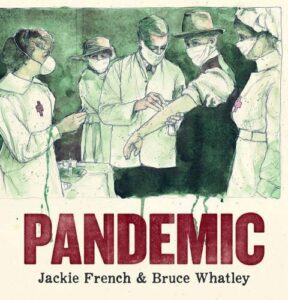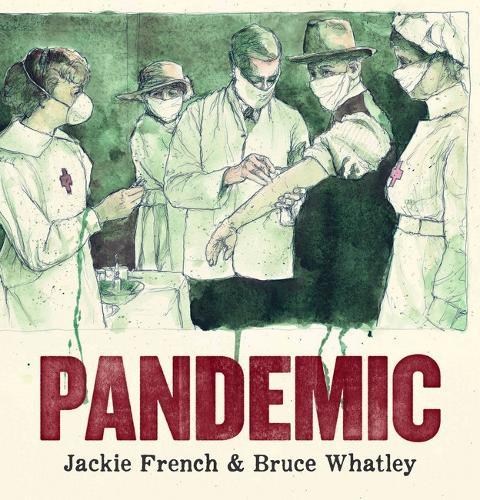 Picture book royalty – Jackie French and Bruce Whatley – have united again to create a timely story simply titled Pandemic.
It tells a story based on the arrival of Spanish flu in Australia at the end of World War I. Reflecting the current pandemic, this story tells of faces growing masks, grown-ups isolating, schools closing and streets becoming eerily quiet. Children will immediately be able to relate to an era 100 years in the past.
While Pandemic begins by introducing the Spanish flu on a broader scale, it quickly narrows to a particular town – the place where the woman who would become Jackie French's great grandmother lived. In fact, the story is based on what Jackie's great grandmother and a group of children (including Jackie's grandmother) did to support their friends and neighbours.
In simple but evocative language, the story focuses on the human kindness shown to those who had to quarantine and couldn't leave the house. Children are organised to feed dogs, collect eggs, check livestock and tend to vegetable gardens. The food collected is taken back to Jackie's great grandmother who cooks and bakes, and then has the children distribute the food to those quarantining, along with a flower 'to feed the heart'. The story finishes with the influenza eventually vanquished thanks to people quarantining, and the community coming together to thank the children for their hard work.
Bruce Whatley's line drawings filled with muted watercolours are often sepia-like, beautifully reflecting the era of the story and the emotional tone of the text. It was a surprise to read that Bruce had only two weeks to create the illustrations, and that the technique and materials used were influenced by Bruce being stuck in a hotel in isolation for those two weeks. It's hard to imagine how he could have improved on the illustrations with more time and materials at his disposal.
Pandemic is a story that can be used as a mirror to a child's modern-day world, as well as a window to a time past. It will no doubt be a story that is the catalyst for conversations about the similarities between the Spanish flu and COVID-19, the age-old tactic of quarantining and the importance of human kindness when people are suffering and in need.
Scholastic Australia  2020